I've seen my second full moon rise over the snowcapped peaks of Sitka. Etched in the clouds, a streak of golden light swelled to a shimmering globe.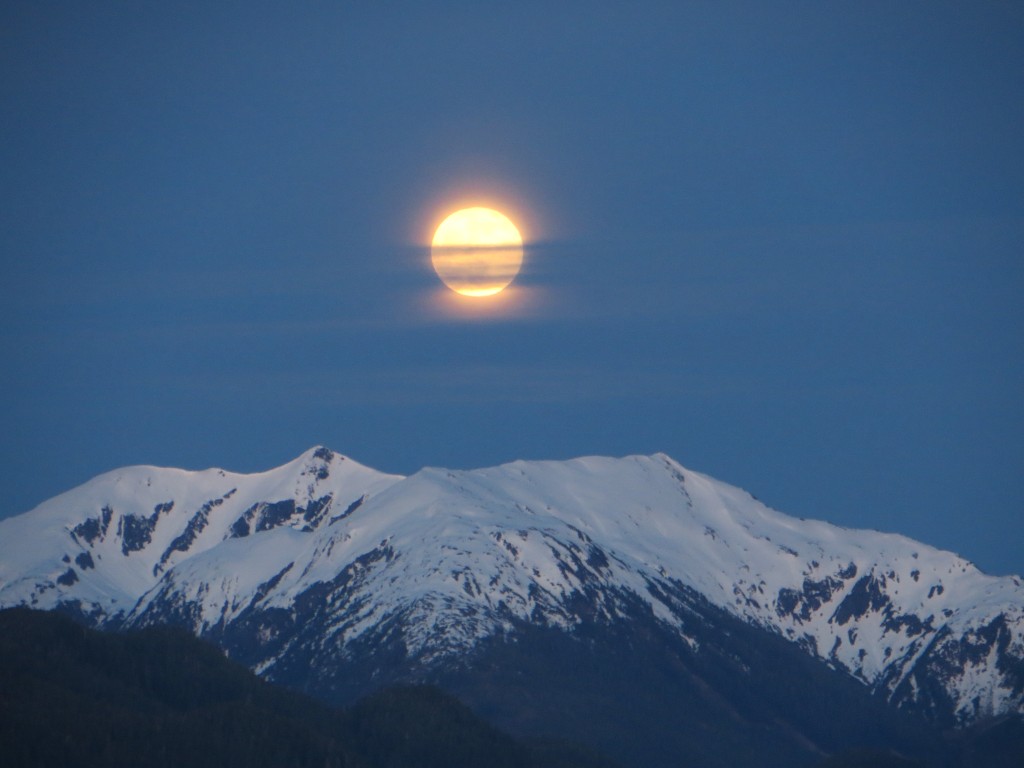 Through the dense tall tree trunks, I've glimpsed the silhouette of a small Sitka deer, as he startled and disappeared. In my ridgetop tent, I've been woken by a clucking ptarmigan, with snowy white plumage, a handsome black head and red beak. Through the night, the landscape glowed in shades of silvery gray.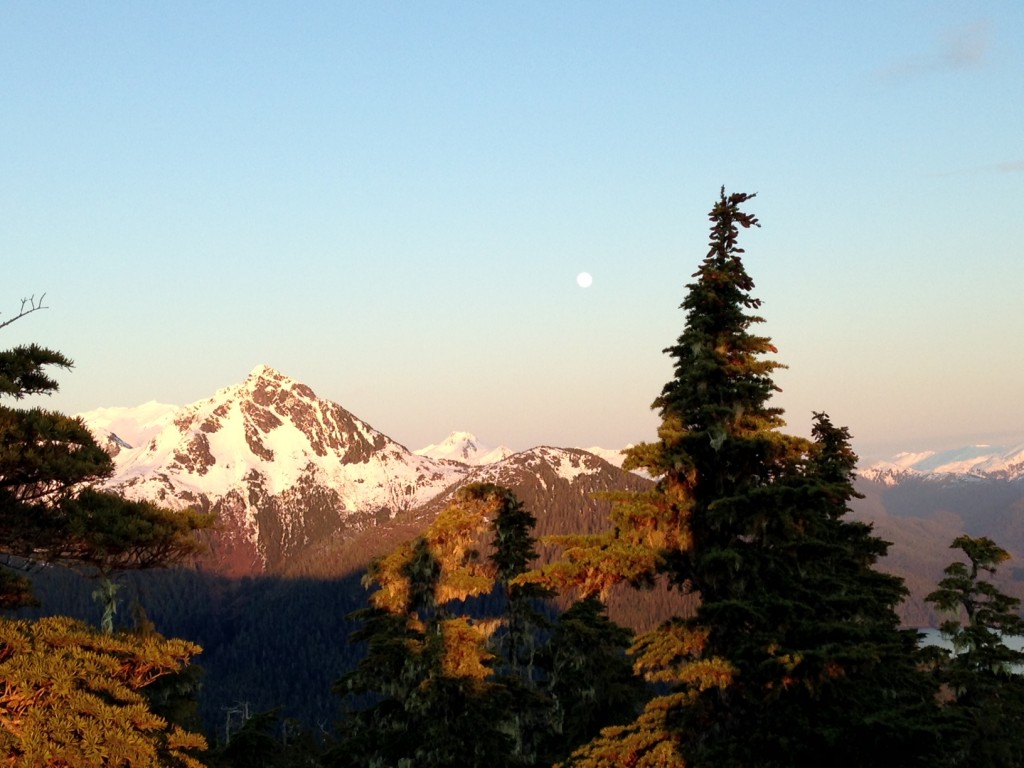 As the red blush moon sinks into the sea, fresh light brings focus to the day.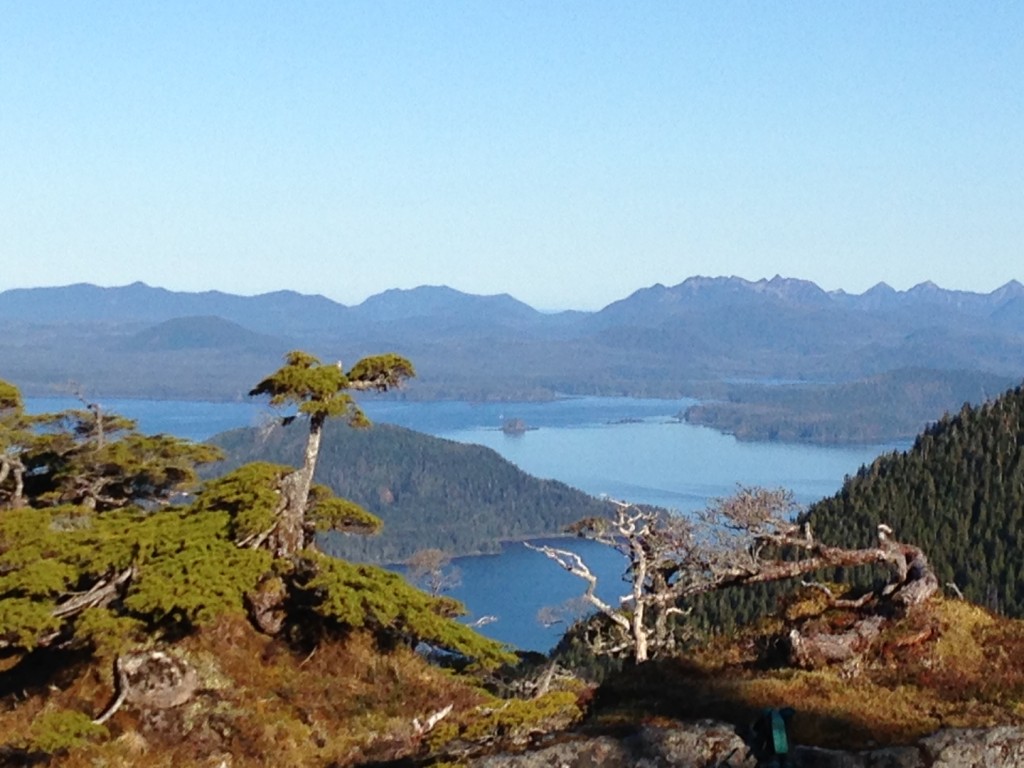 In May, my second month, the forest understory shows off its green plumage like a peacock's emerald tail. I walk among carpets of starry mosses, colorful lichens and sun sparkling leaf sprays. In soft moist bogs, tentative stalks burst into bold skunk cabbage soldiers. Like the spring forest, I sense a deeper layer, a growing connection to this landscape.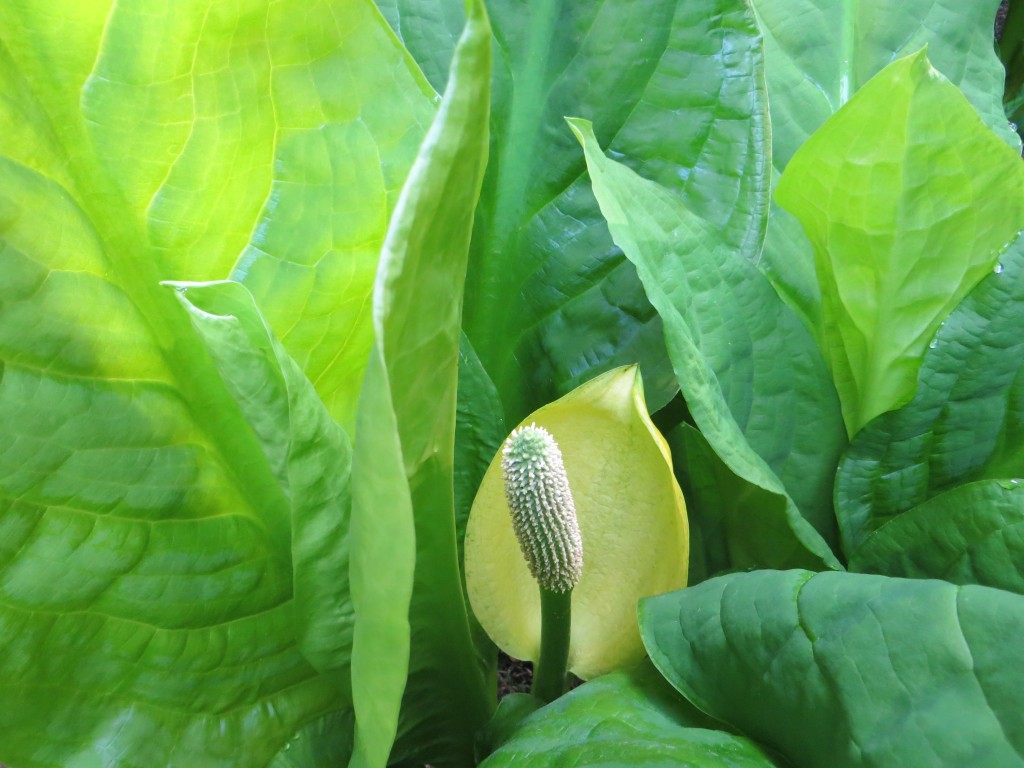 A magical place is the promontory of Totem Park, where forest meets ocean. Tentacles of water ebb and flow rustling pebbled beaches, discarding ribbons of red-brown seaweed, broken white clamshells and white-washed wood.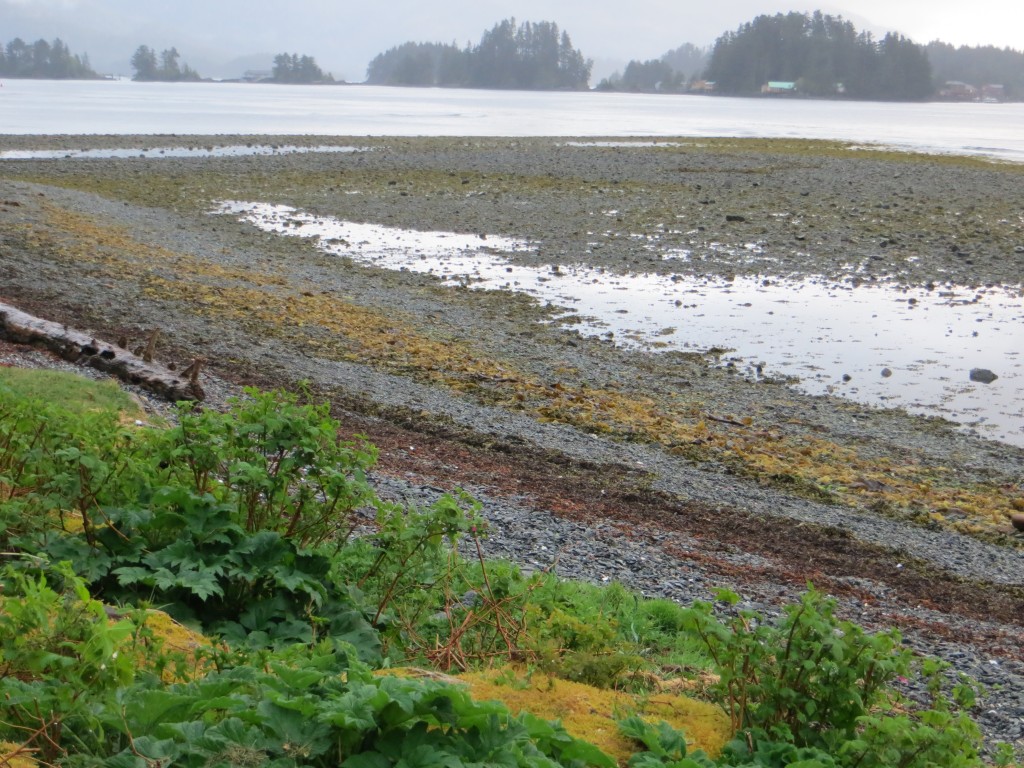 Where the Indian River estuary joins the sea, there is a wealth of sound and activity. A merganzer duck family paddles around a floating log, watched by bald eagles perched on tree tops high above. I hear multitudes of birds' sound – calling, screeching, wings flapping, and sometimes just a whir as they pass by.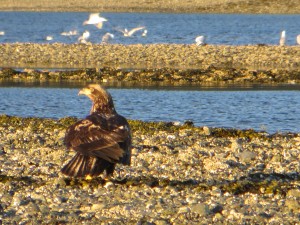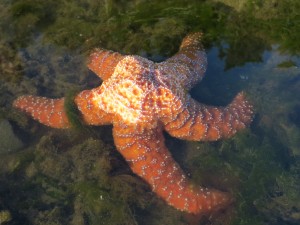 The aliveness of this place enraptures me. I pause mid-stride while running, watching as an eagle swoops or a sunray lights the water gold. From stillness in sketching, I step out to tidal pools where orange-tentacled seastars stretch and scrawny crabs scurry.
Stories are told in the sky, amongst full purple clouds, fine mists or petulant rain. The ever-changing light of endless days beckons with magical messages.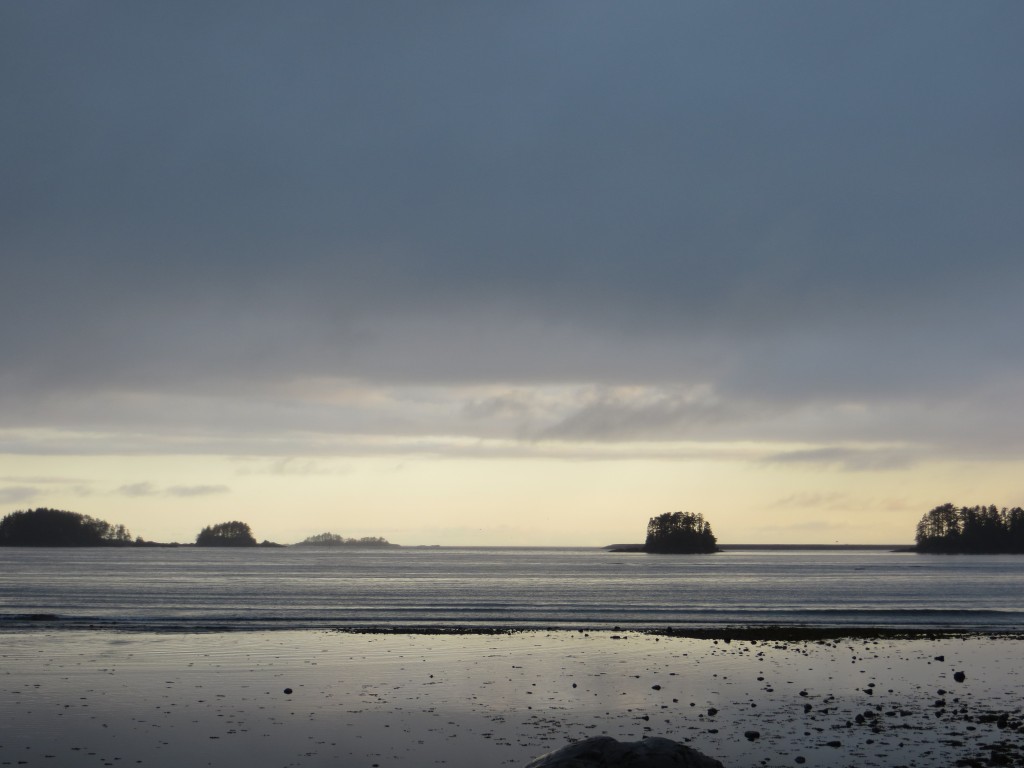 At day's end, animals and people come together clad in raven feather cloaks, drumming, swaying, singing earth's song,