Bucksbaum Campus Phase 2 – In progress June, 2016
Aspen Music Festival and School, Castle Creek, Aspen
40BWORKS serves as the Landscape Architect for Phase 2 of the Bucksbaum Campus of the Aspen Music Festival and School, designed by Harry Teague, Architects. Phase 2 involved the construction of a composition of new buildings around the significant large ponds. The entire central area of the Campus is primarily a pedestrian environment.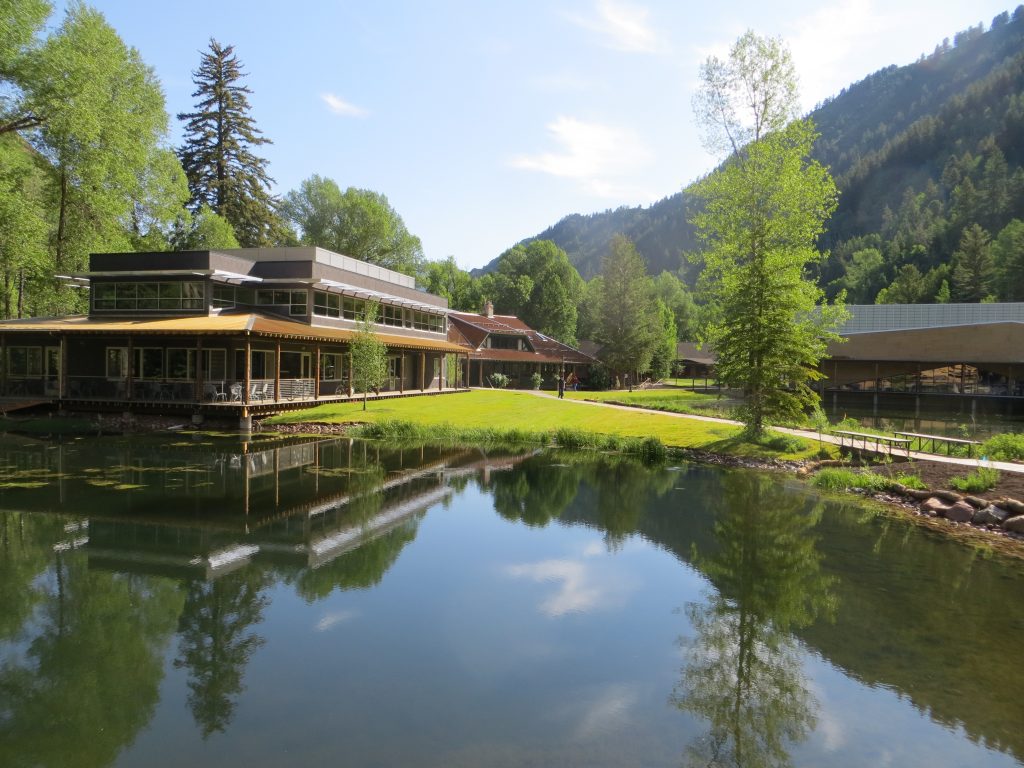 While the buildings are complete, planting on Campus is still in progress. Here, freshly-placed sod gleams.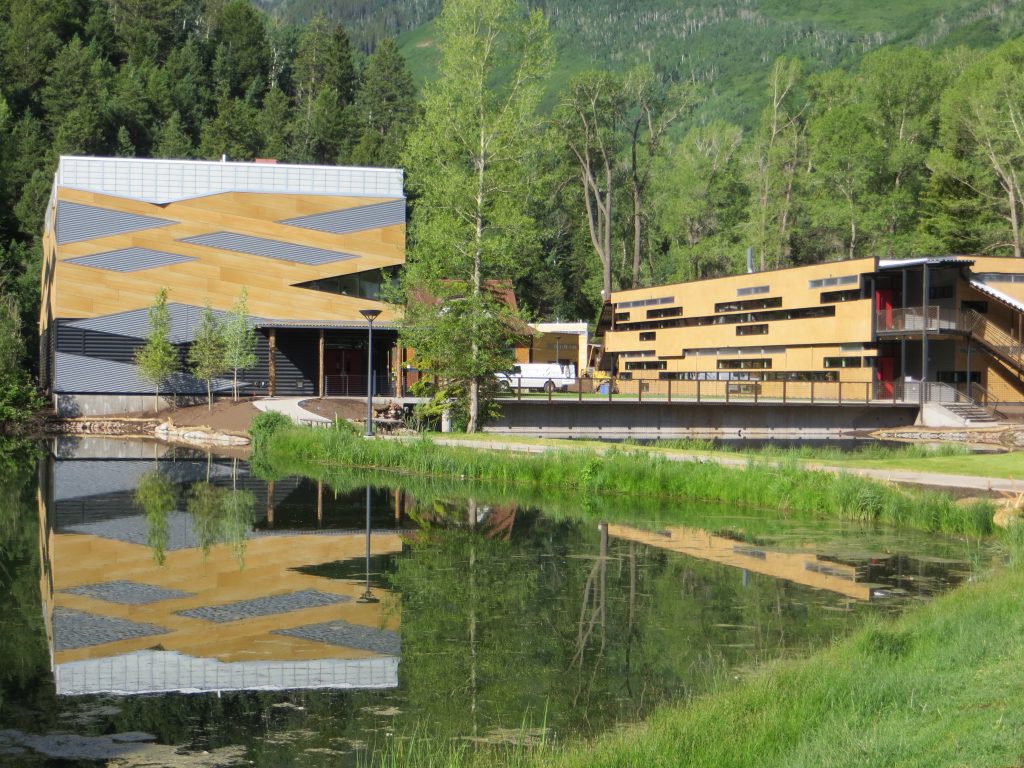 Ever-changing reflections in the ponds create another dimension of experience (during construction).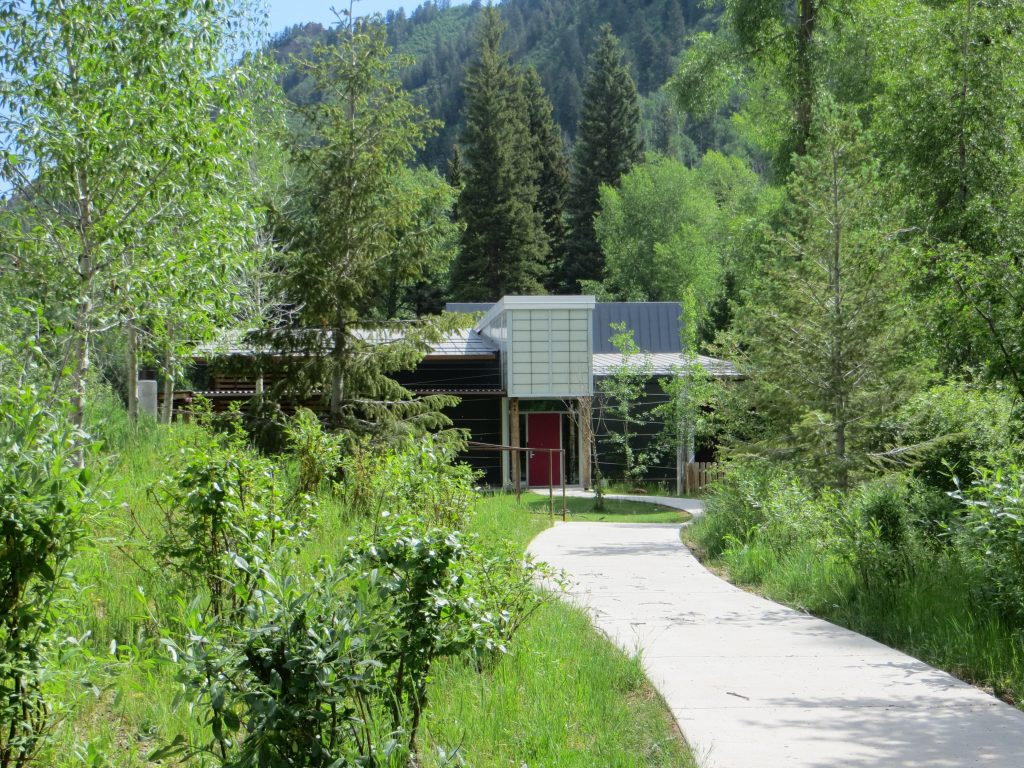 Planting in Phase 1 is taking hold, restoring the wild natural feel of the riparian environment surrounding Castle Creek as it runs through Campus.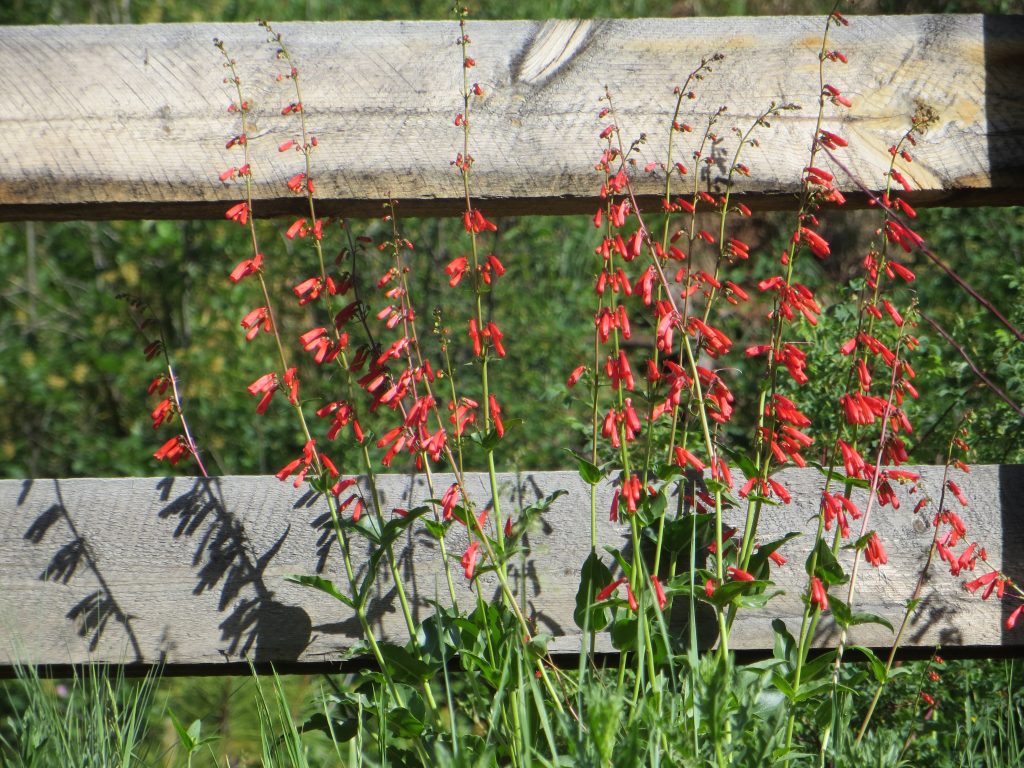 It's exciting to see wildflowers like this Firecracker Penstemon, and Rosy Paintbrush (not shown) blooming in the Campus specific wildflower mix, sown in Phase 1.
Pitkin County Library, Aspen – Opening Celebration, June 19
I worked on the Pitkin County Library Expansion project when I was at Design Workshop. I led a phase of planning approvals, landscape conceptual and schematic design and design development. The construction drawing and observation phase was completed by Design Workshop.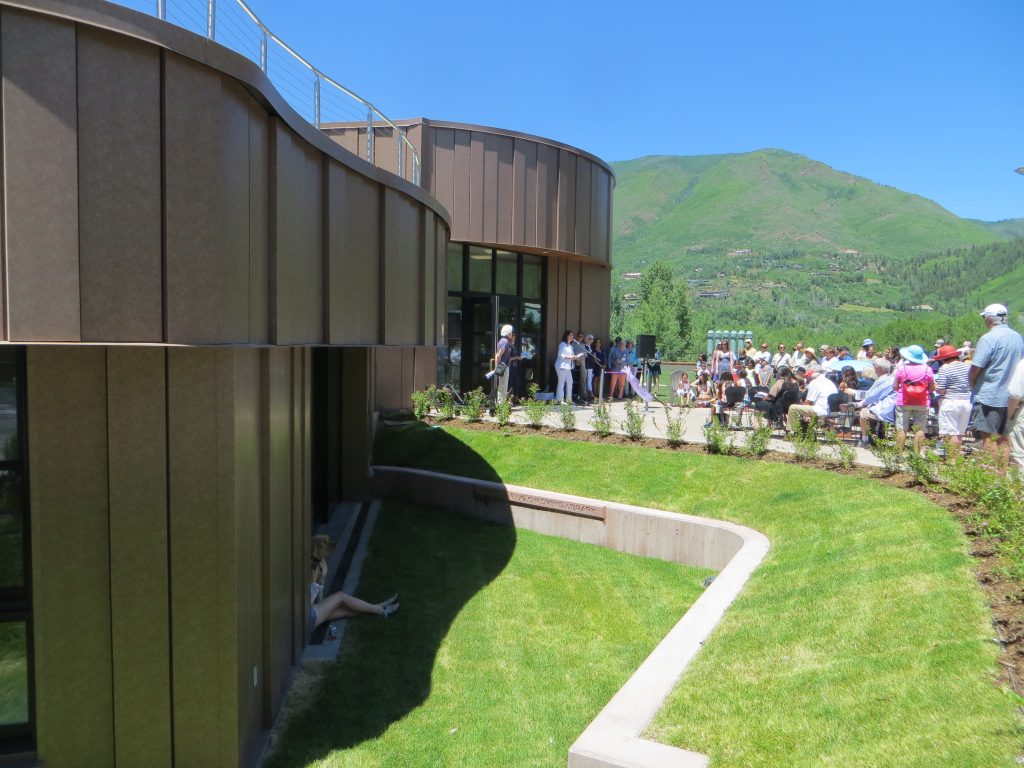 It was a rewarding experience to attend the opening celebration and congratulate board members, library and county staff, and consultants. All worked with dedication to evolve the early vision into a constructed reality for the entire community and visitors.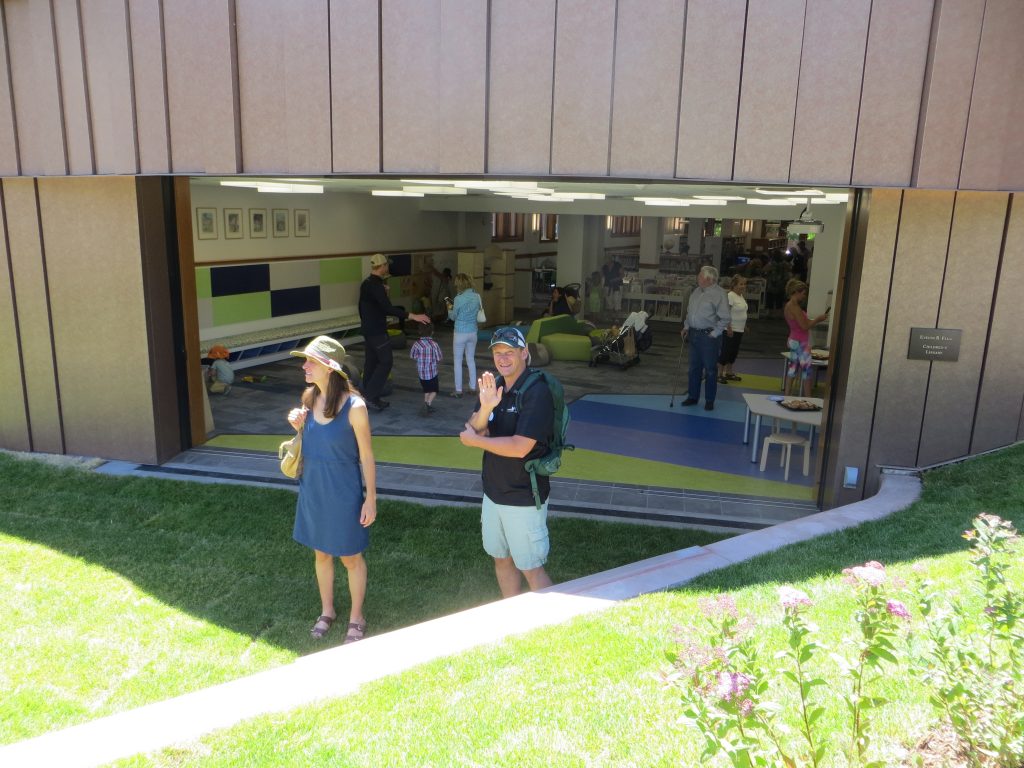 The library expansion opens on to a public plaza, merging indoor with outdoor space. In particular, the children's room has a small sunken garden amphitheater for outdoor reading and activities.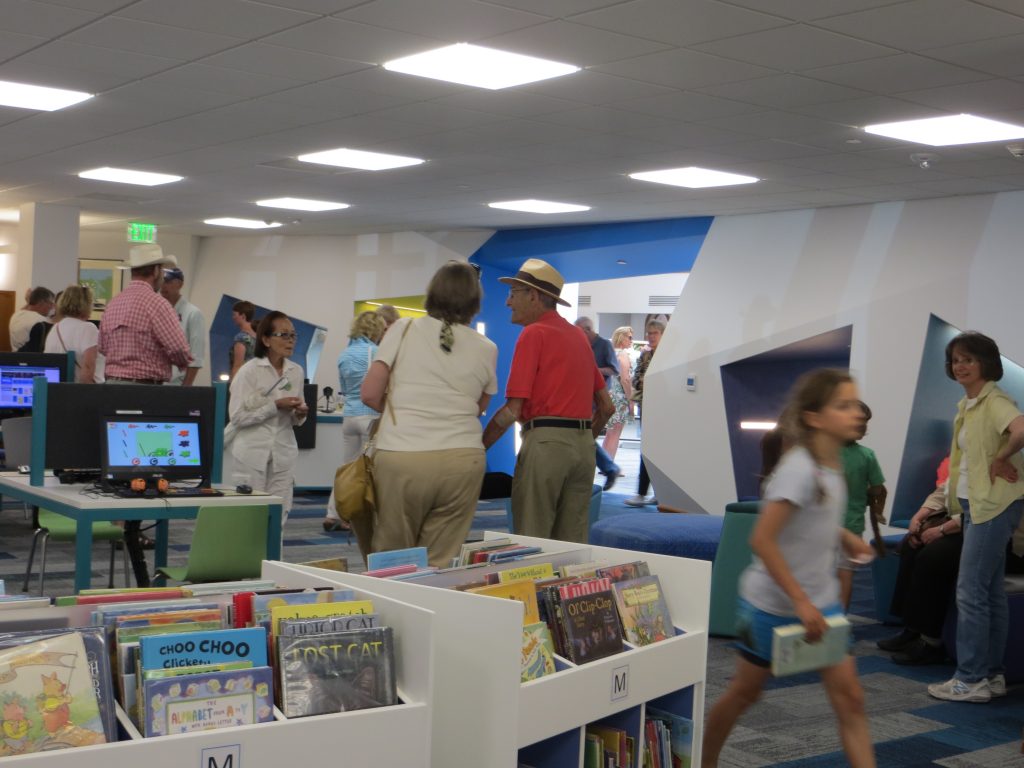 Patrons, board members and the community are excited to explore this new facility for the 22nd century!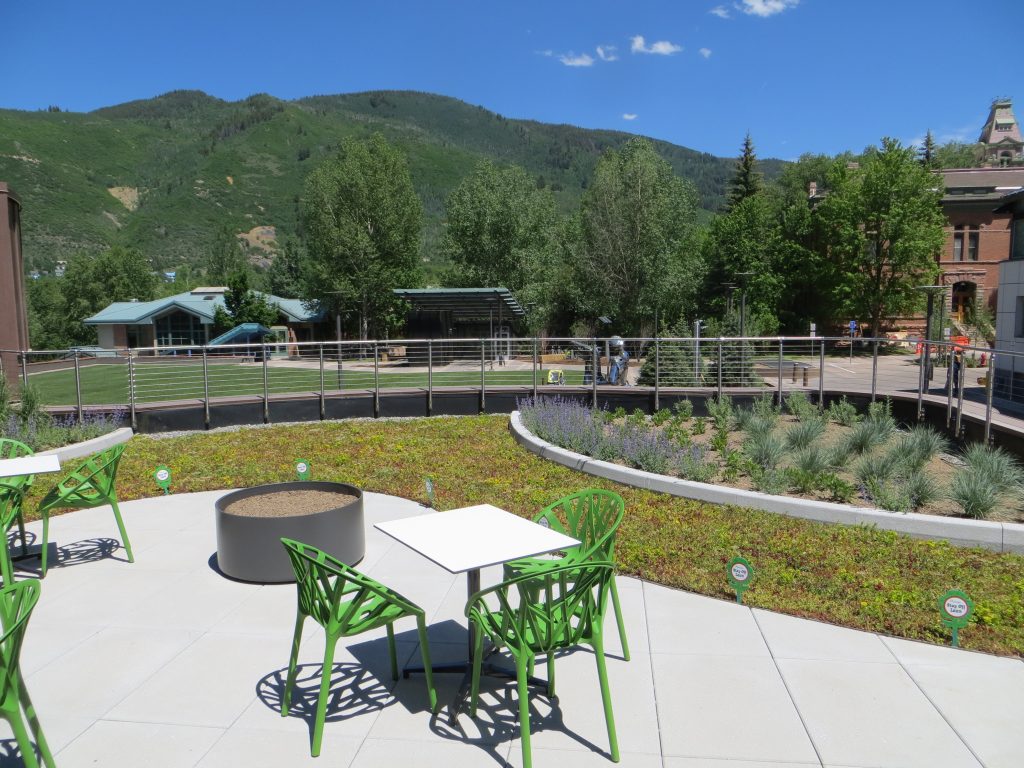 The roof reading garden features great views over the public plaza and towards the town and mountains.