Over the past several years, a stepped cluster of lakes, the Seven Sisters, have captured my imagination and longing to explore.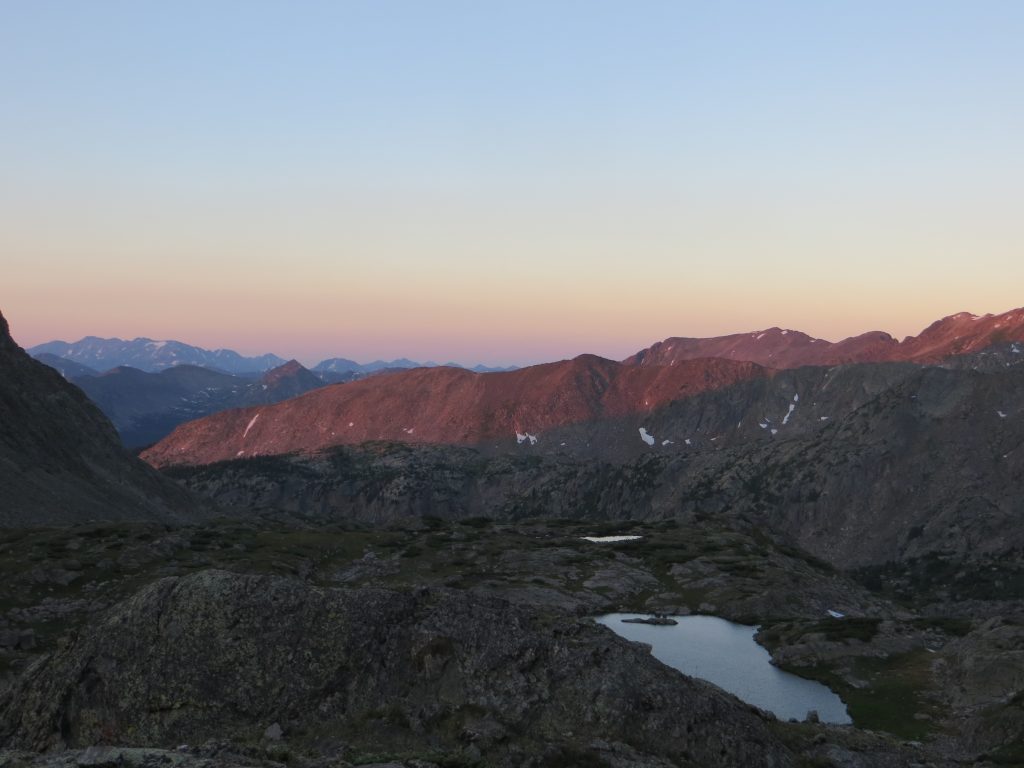 Previous explorations had taken me up and over the gorges of tumbling creeks feeding the Frying Pan River. I rested at their lakes and scaled summits, looking across to the mysterious ridge that bounded the lake family comprising my missing puzzle piece.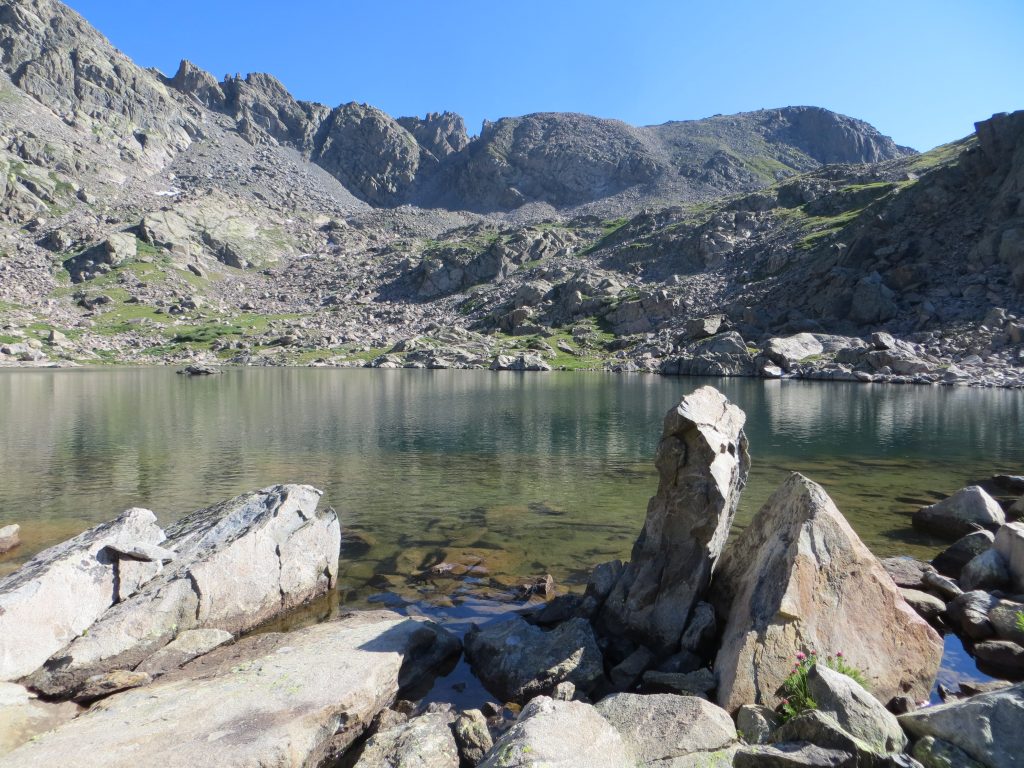 The lakes are nestled in a remote mountain cirque within the Holy Cross Wilderness, just beyond the watershed of the Frying Pan River, and are perched at 11,000 to over 12,000 feet in elevation.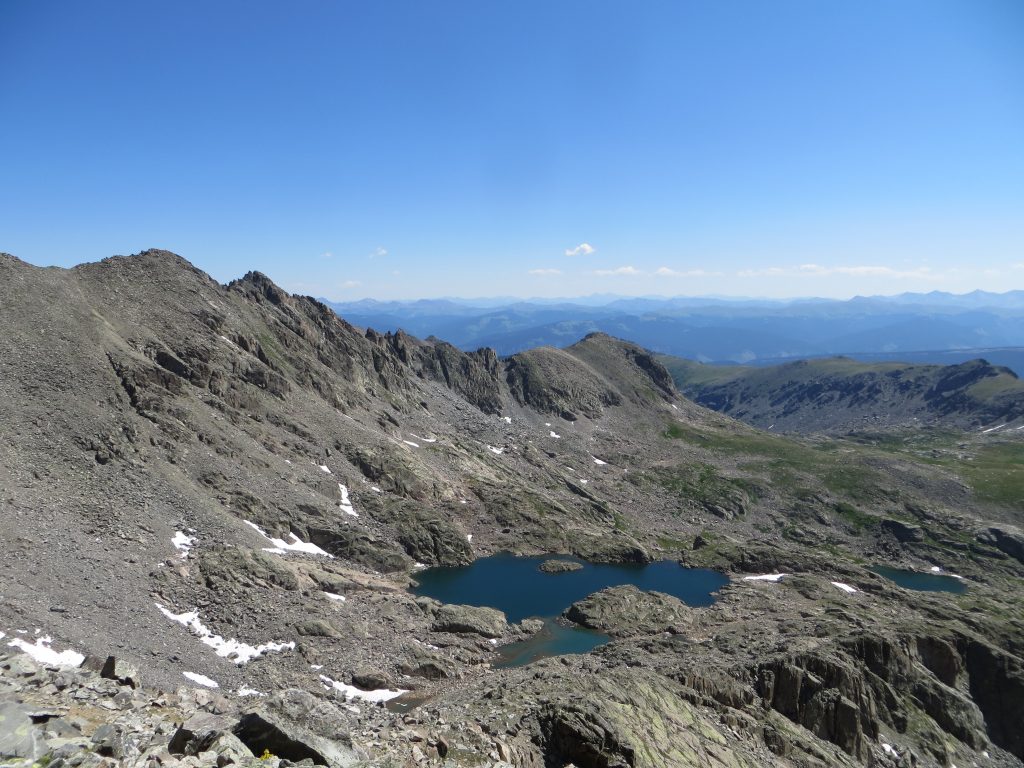 Others arrived at the trailhead access eager to summit 14,005 foot high Mount of the Holy Cross, or hike to a large lake at the head of the deep Fall Creek valley.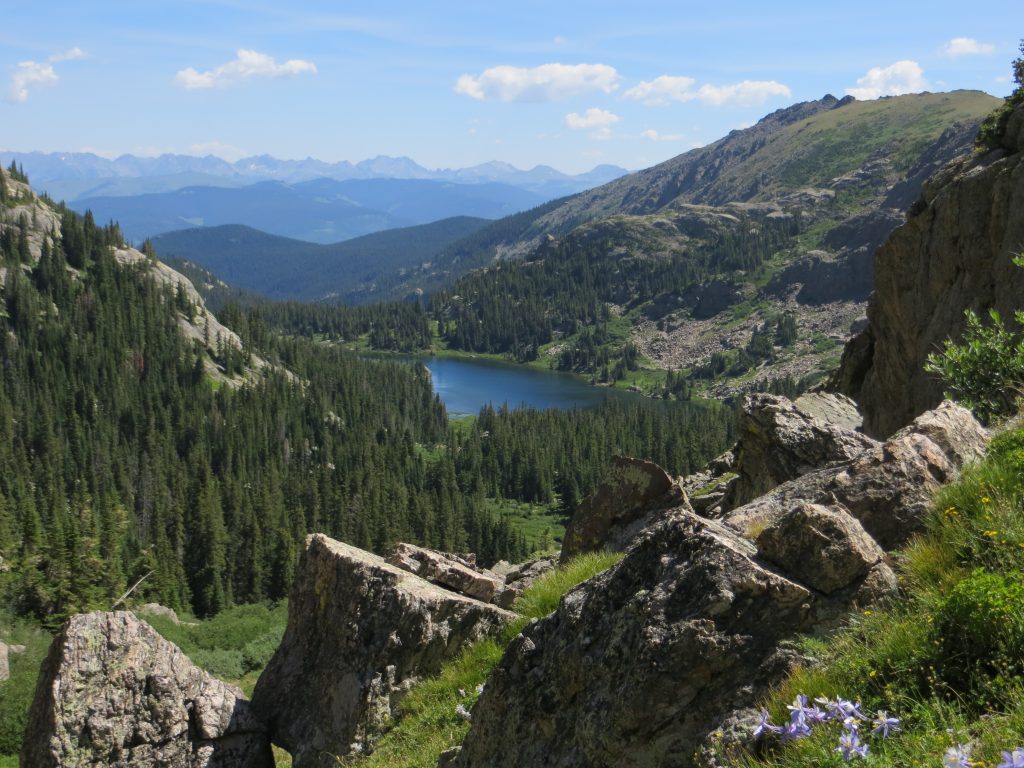 My goal was to go further and to spend a few days wandering the lakes and ridges of this other rugged basin hidden over passes and between larger valleys.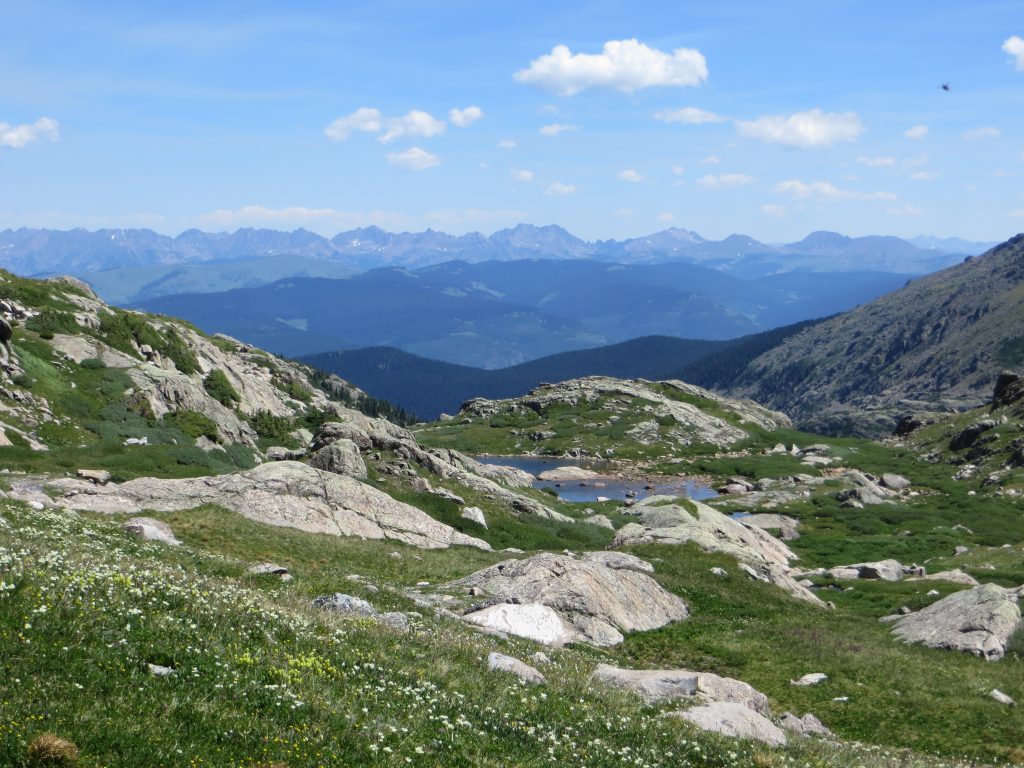 A well worn track led through Rocky Mountain Spruce forest with a lush groundcover floor. Soon I emerged to the beginning of a subalpine ecosystem.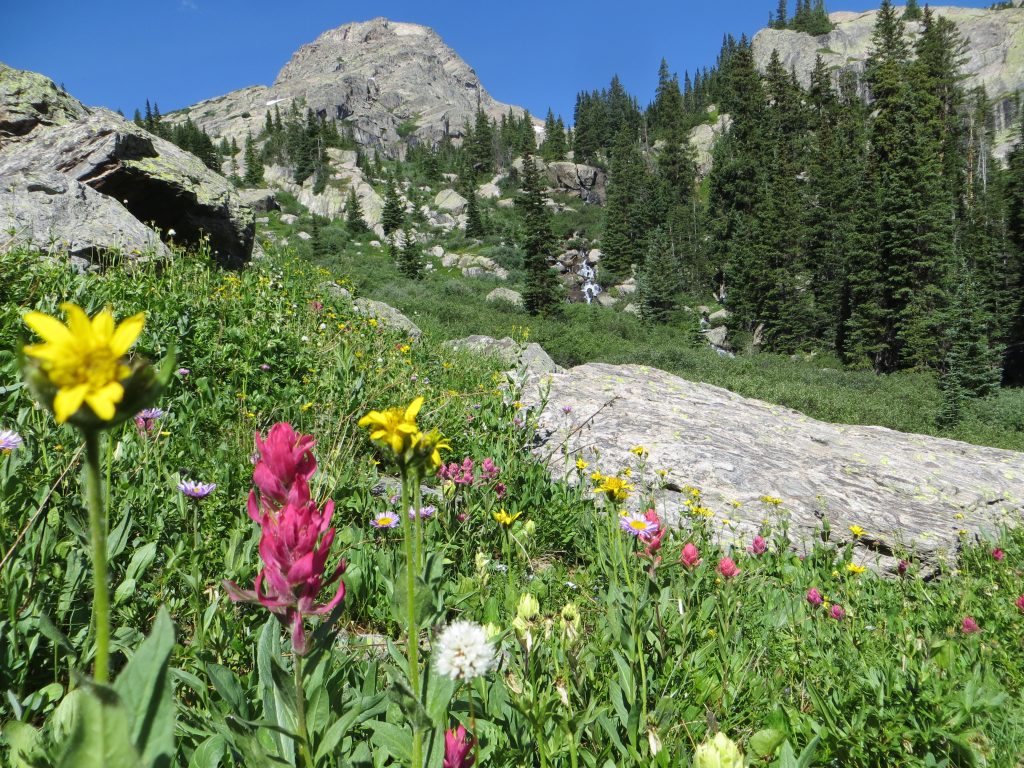 The scenery was immediately exquisite, including rocky ledges, cascading falls and brilliant blooms.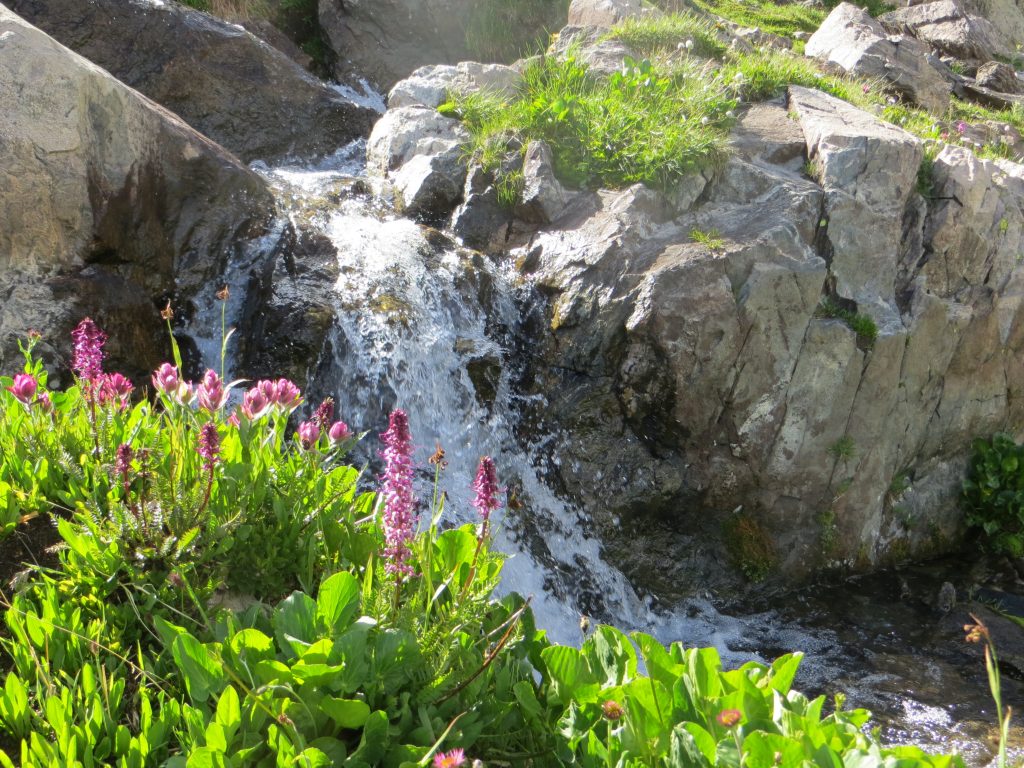 Gaining the top of the Pass, I had views of the Gore Range to the east, and a glimpse of my destination to the west.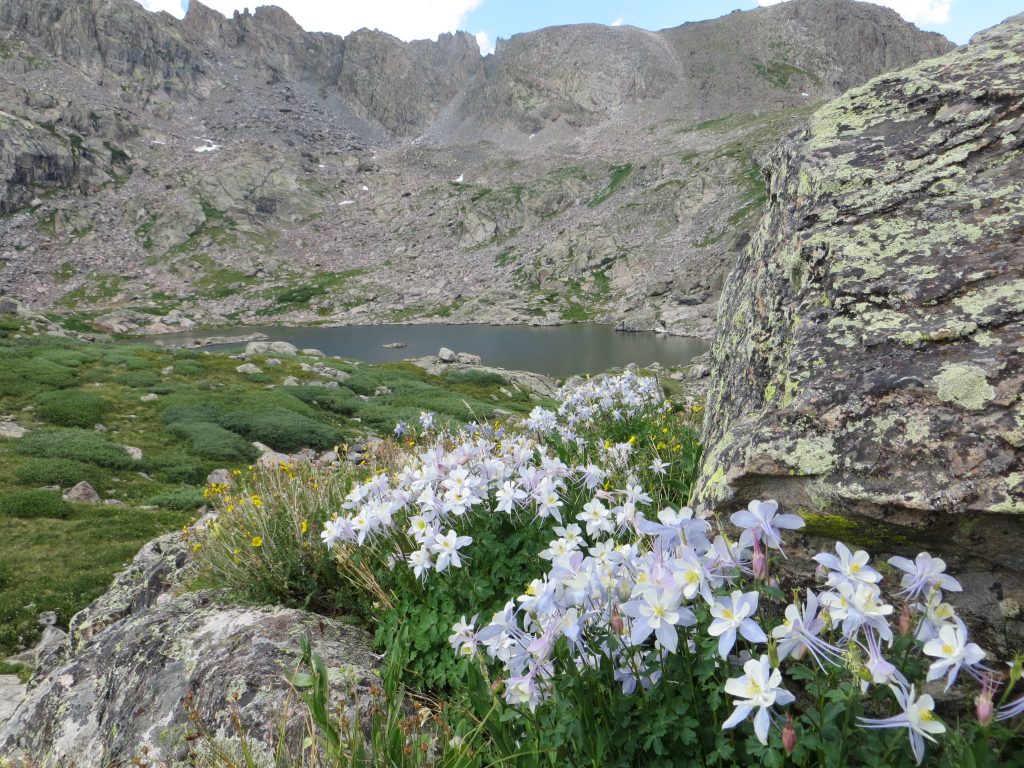 Keen to see more, I gained a slope south of the Pass and summitted Mt Whitney. Expansive mountain panoramas extended endlessly. Too soon, it was time to descend and seek a home for the night.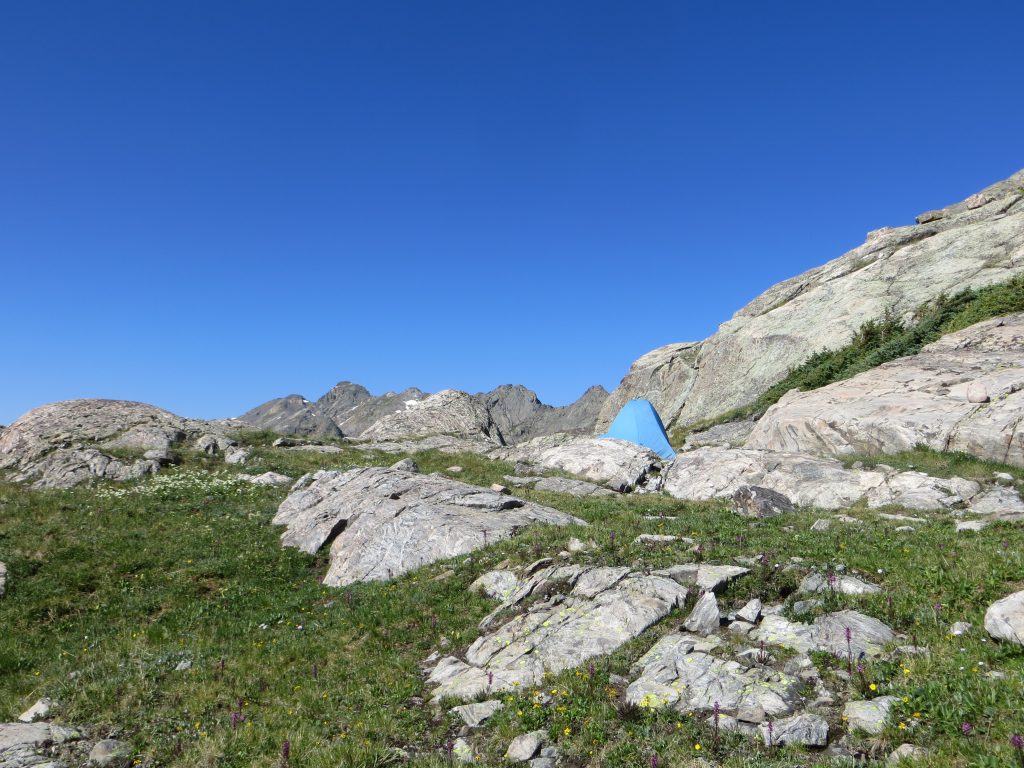 … With water; a delightful garden;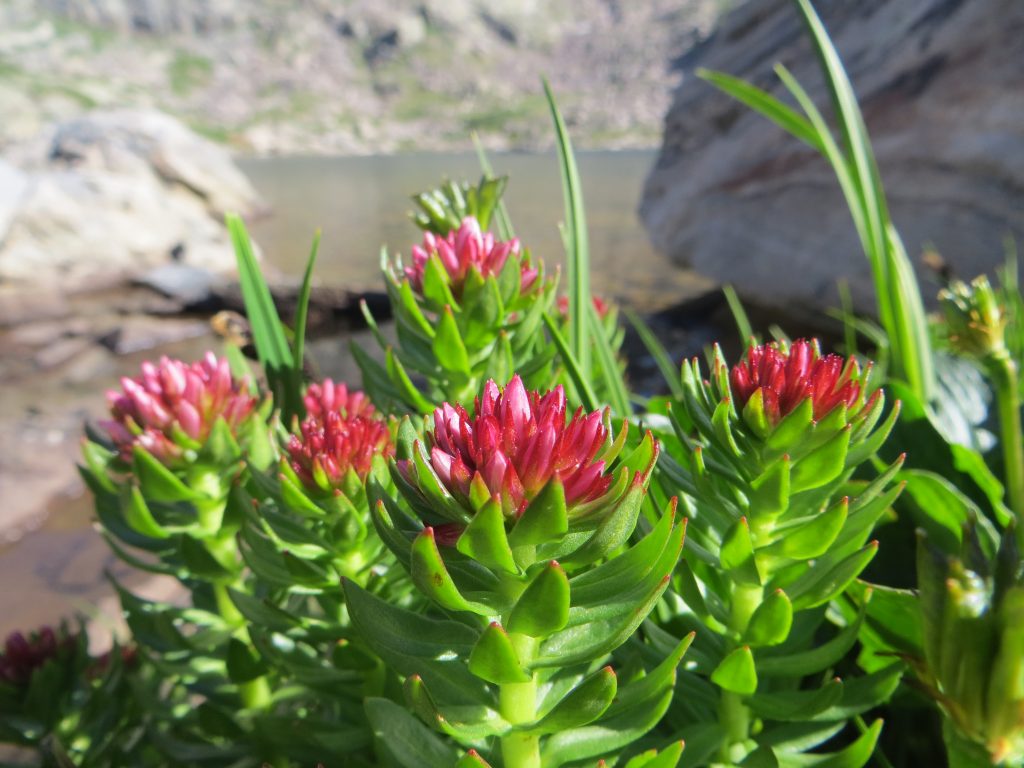 and friendly neighbors.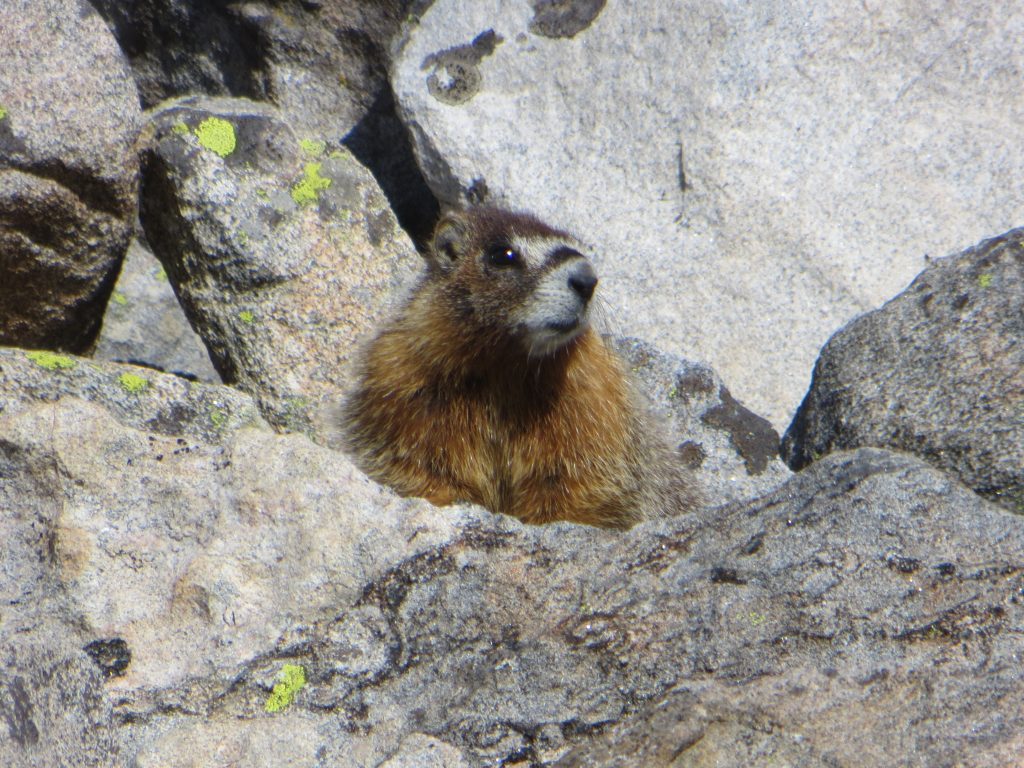 Morning light powerfully illuminated my surroundings. I couldn't wait to adventure further.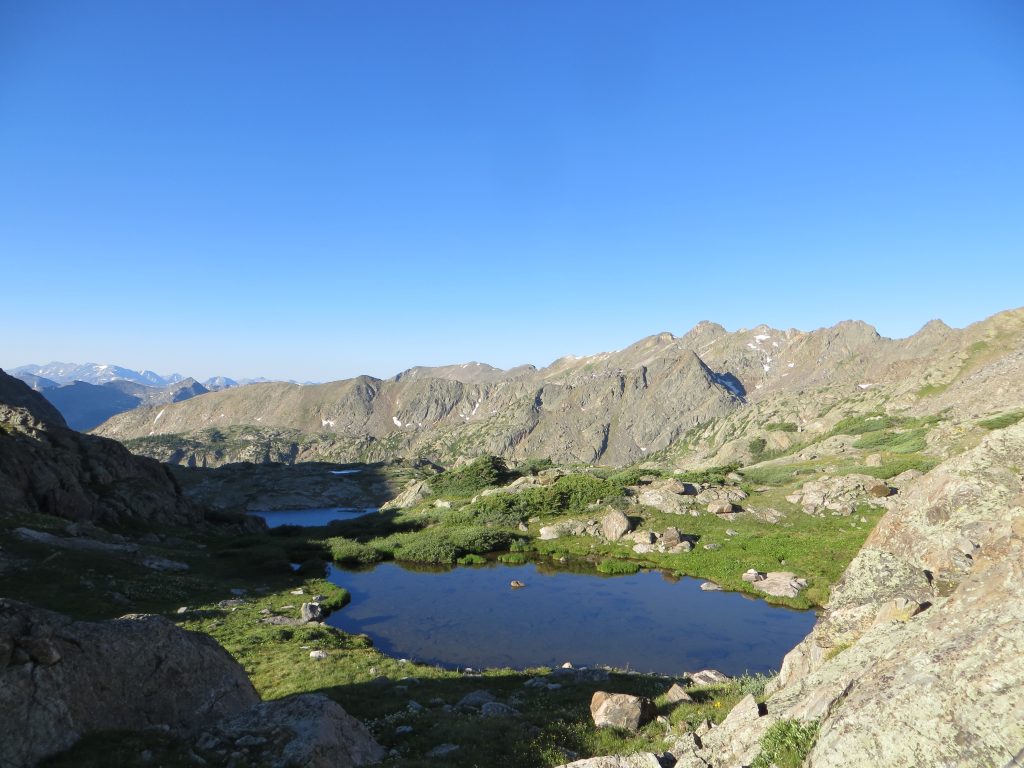 My hope was to reach the uppermost of the Seven Sisters Lakes, then climb to the ridge above, although a snow cornice seemed to guard the final step.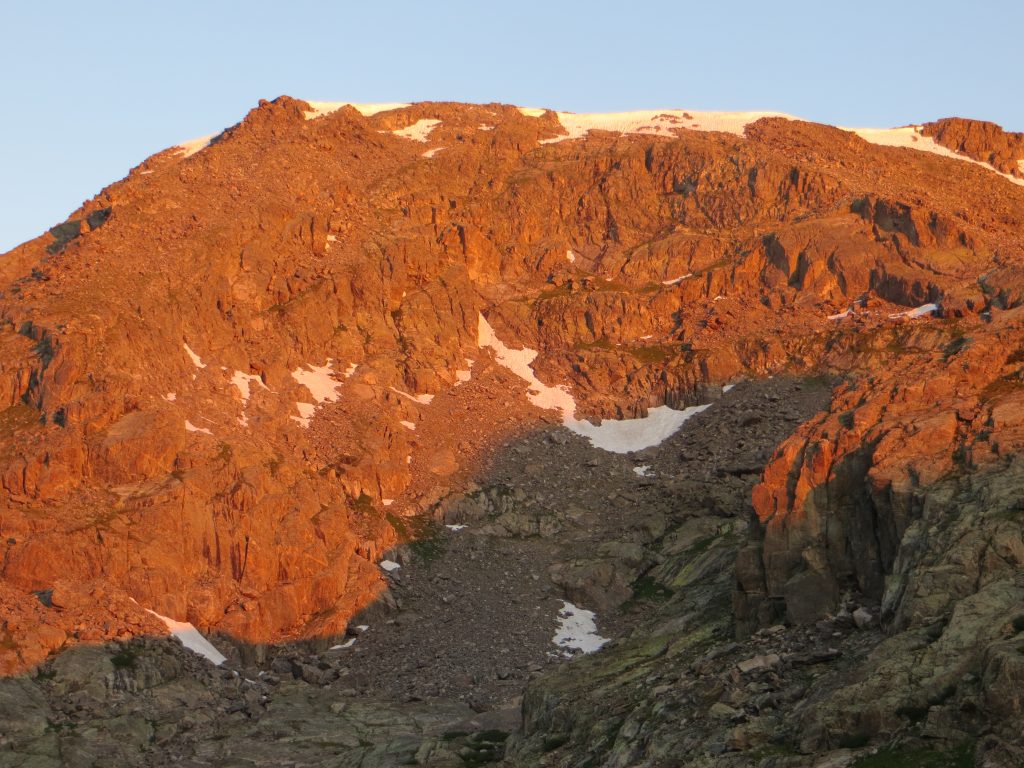 The route was along firm granite rock interspersed with bright alpine flowers. It led towards the summit until I reached the snowy rim. Being highly respectful of white slippery slopes, I sat on a warm rock and ate lunch. Refreshed, I resumed my quest and discovered a way to the top. At last the puzzle was complete as looked back upon the lakes and ridges where my desire was born.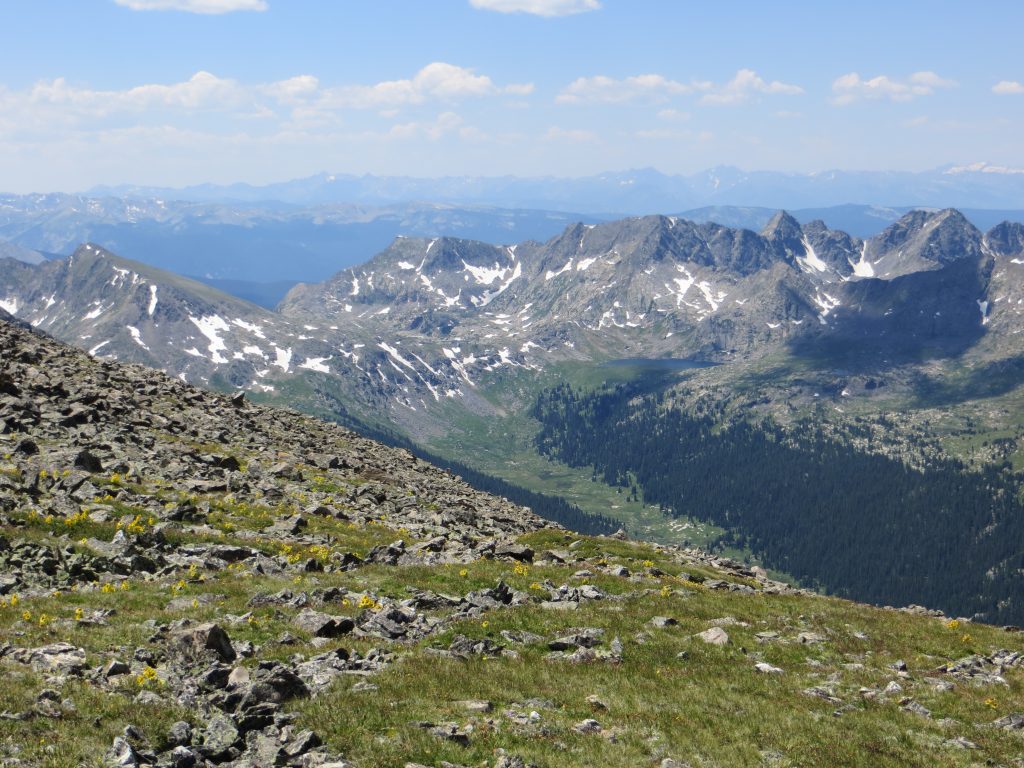 Happily, my rambling continued. I felt wonder and joy as I encountered grand vistas to delicate details of this wild landscape.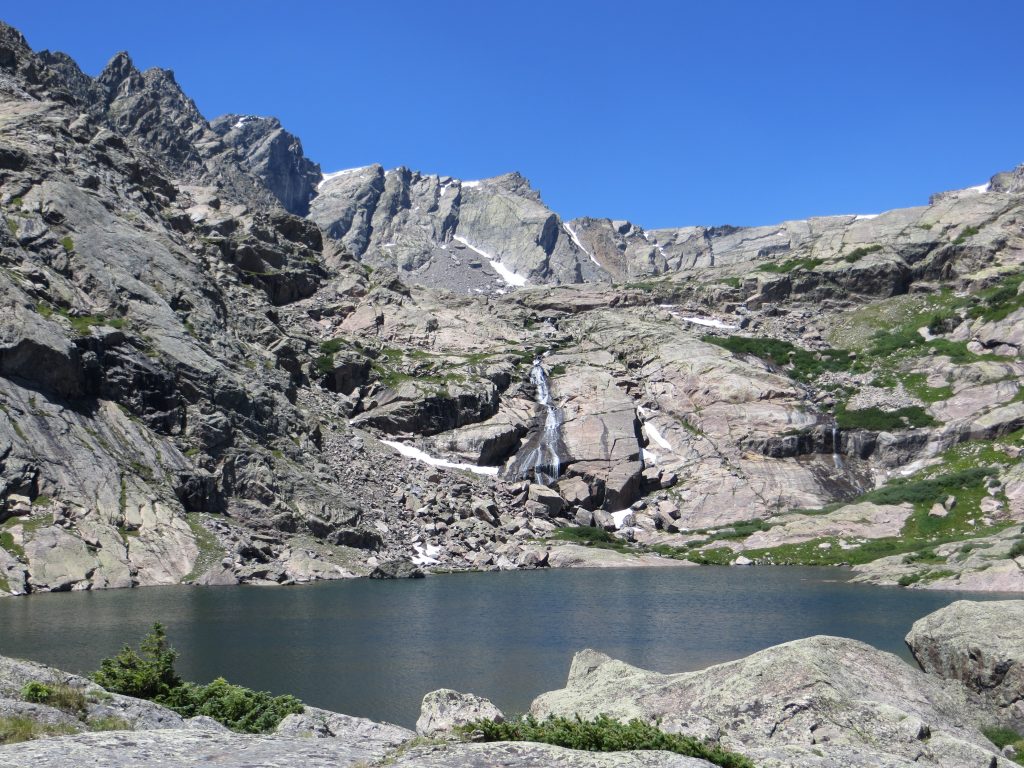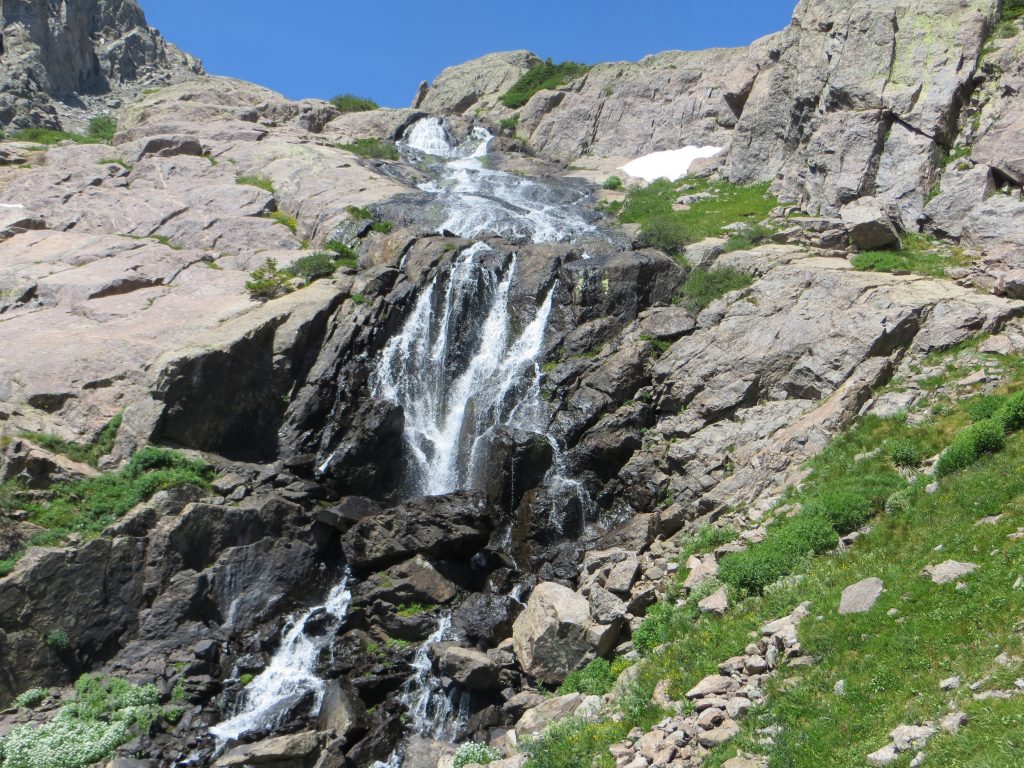 I experienced another sunset with fiery clouds, a sickle moon rose as comets sped across the dark night sky, and the cycle completed in the pink dawn of another day.