Like a veil, a moist gray haze inhabits the voids between craggy mountain slopes. Distant ridgelines fade, while nearby sunflowers and sneezeweed glow like bright suns against glistening black soil. Long dry days of blue canvas painted skies have passed. Now the atmosphere is vibrant as air and water dance in cycles from creek to cloud, seamlessly connecting earth to sky. A droplet of dew on a lupine leaf, frothy white bubbles in a rushing creek, floating billowy clouds, gathering, darkening then releasing multitudes of droplets returning to earth, dampness dripping from layers of leaves.
No need to leap in a lake when walking in a steady shower fragrant with pine or mint. Gentle raindrops become more insistent. In a momentarily wet world, rain claims its place nurturing all that grows below. Grasses respond in brilliant greens – moss, emerald, jade, turquoise and lime. Swaths of flowers glimmer with intense purples, rose pinks, and vivid magentas, punctuated by stars of yellow and puffballs of white. Together they resemble a washed watercolor painting with streaks, mounds and surprising exclamation points.
The sky around is ever changing as light rays play and tease amongst dark puffball clouds that form, disperse, regather, encompass and sometimes explode. It is within this time that I am hiking in clouds, in the wilderness of the Elk Mountain range that is my greater home.
Water is gurgling, rushing, falling down steeps, then meandering slowly across flats, at times concealed beneath lush leafy growth.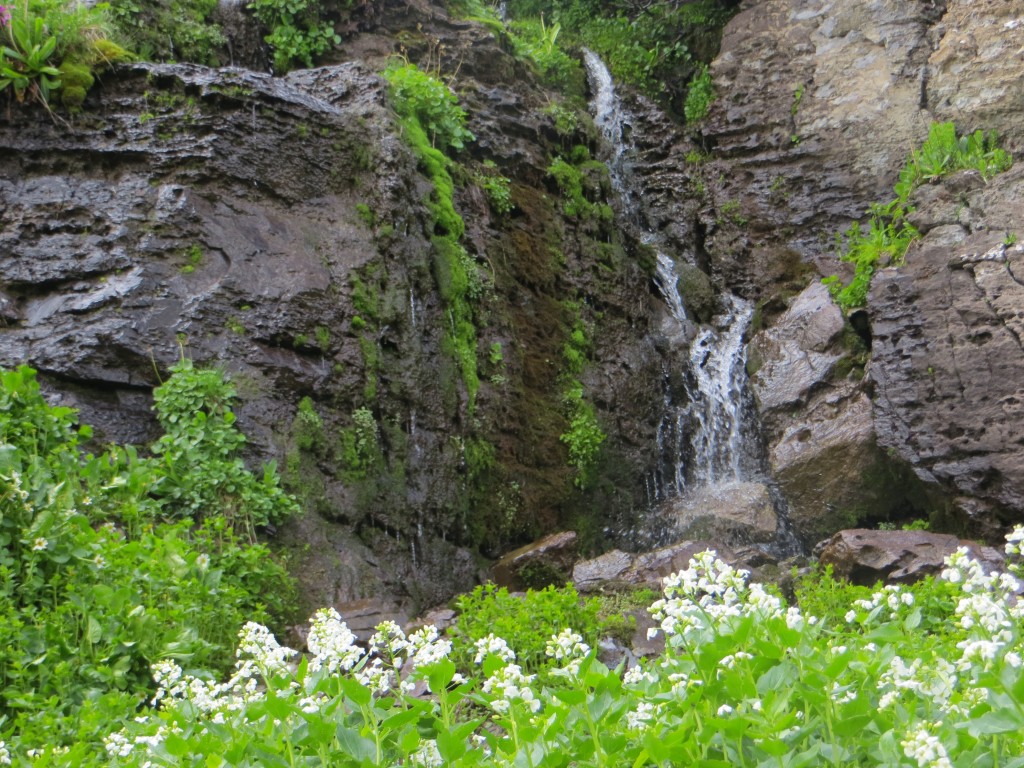 In swirling gray mists, we wander the side basins and ridges of Buckskin and Willow Passes near the Maroon Bells.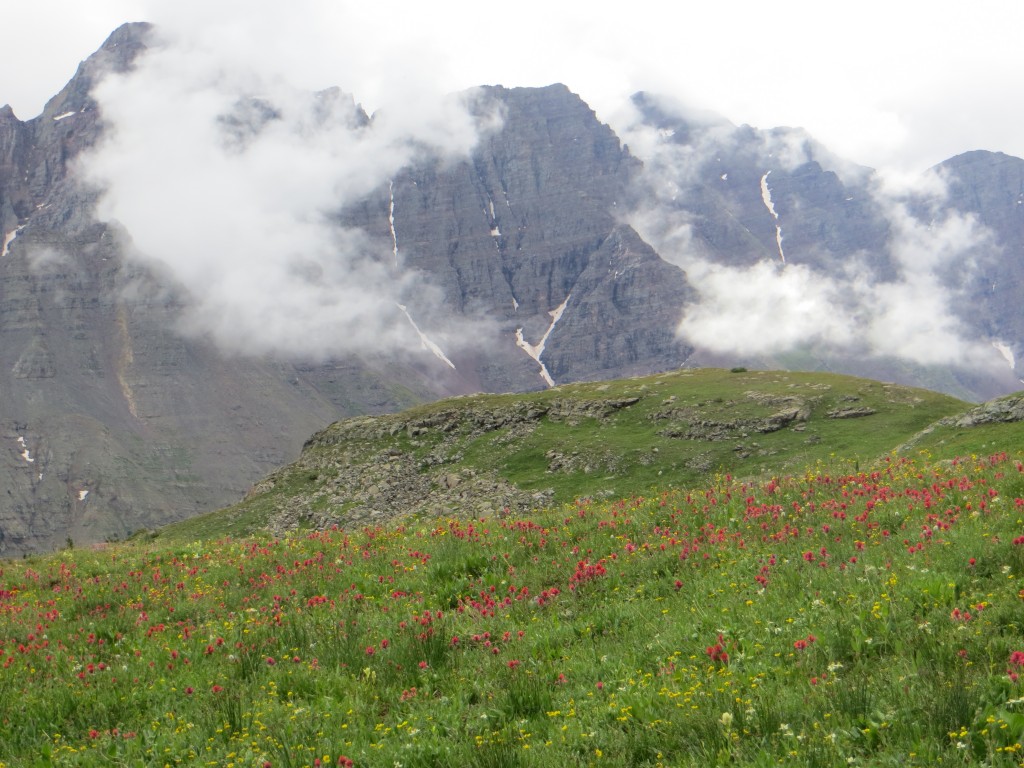 In the wet, white treasures abound, from shimmering stones on the ground to mountain goats precipitously perched on snow cornices and distant blue-white peaks.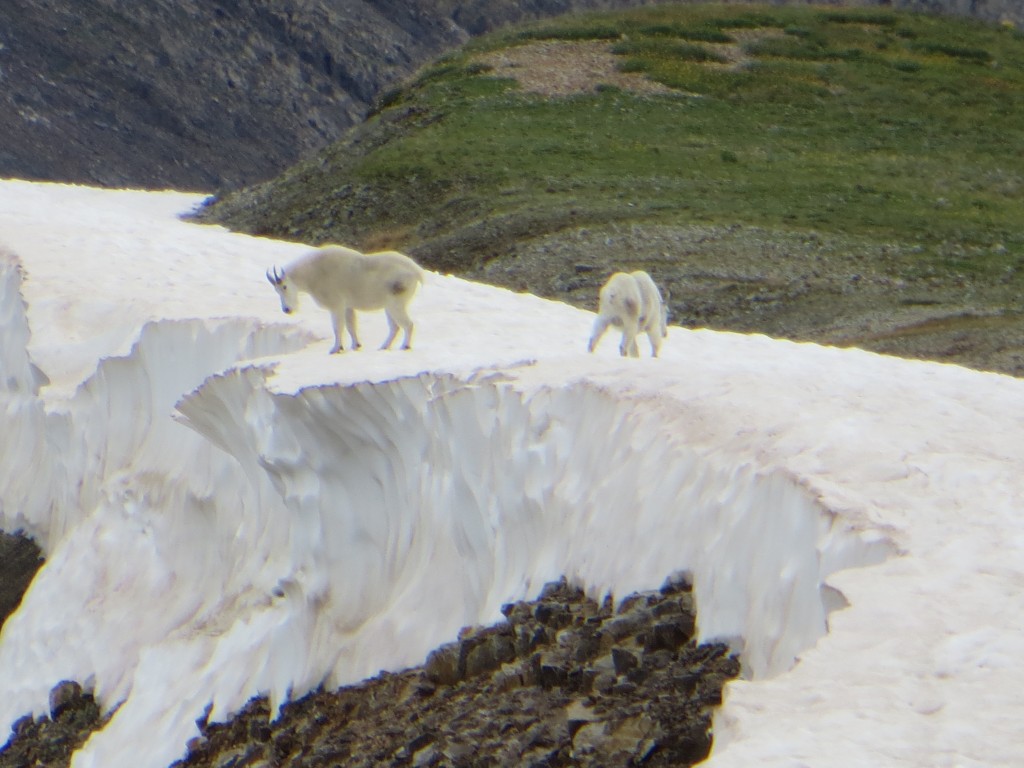 The long Yule Creek basin beckons and we are drawn to Yule Lakes and the summit of Treasure Mountain.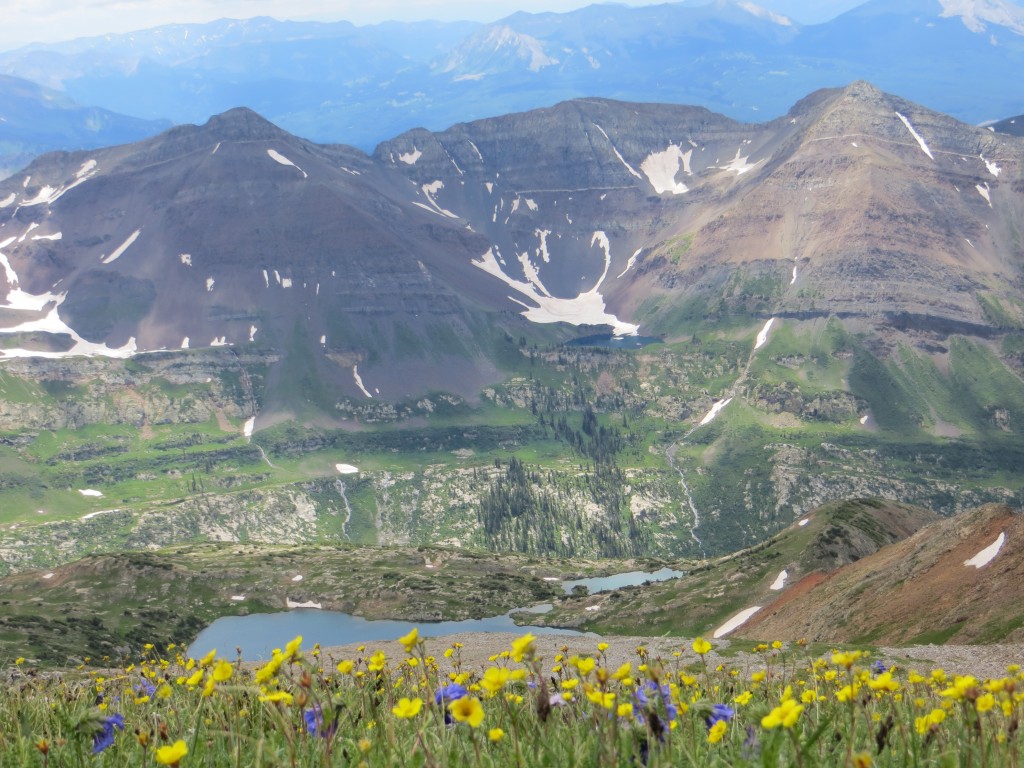 To better know our natural world, I walk and sleep through life-giving water cycles of mountains near Marble. I follow valleys and summit saddles of Carbonate Creek, Avalanche Pass and Silver Creek. Water jewels sparkle on rainbow meadow flowers, contrasting against magnificent far vistas.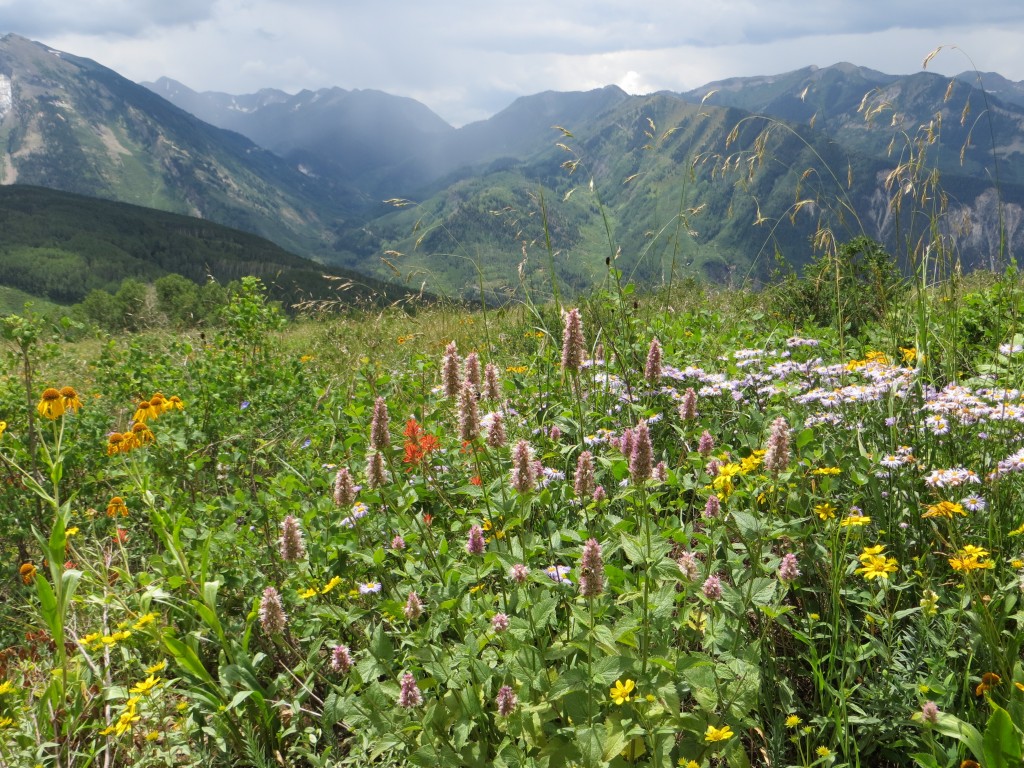 Western coneflowers are happy punctuation marks in the meadows.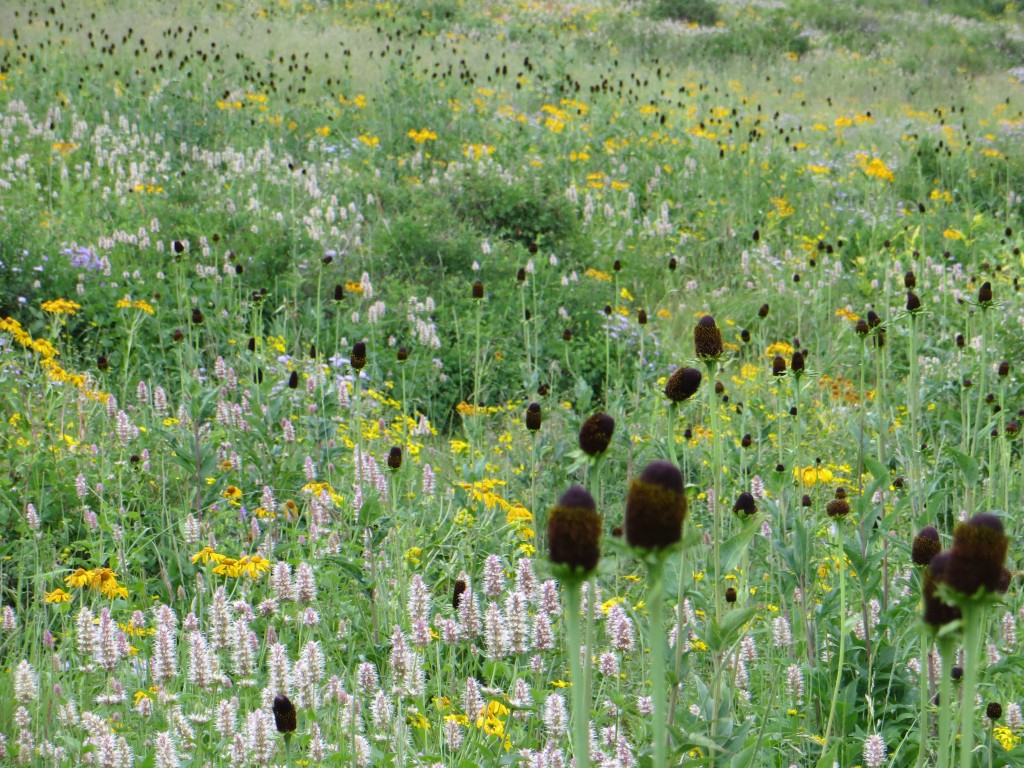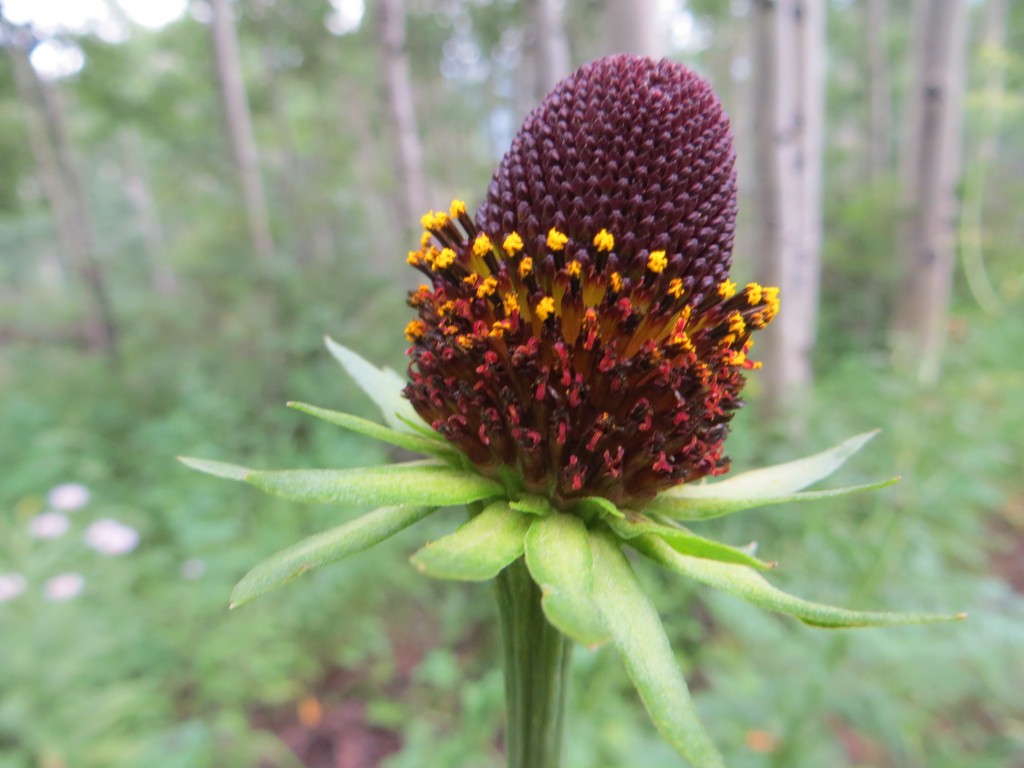 Each change in elevation, aspect and soil yields a new tapestry of flowers. Here in the high subalpine zone, paintbrush and lupine are newly bloomed.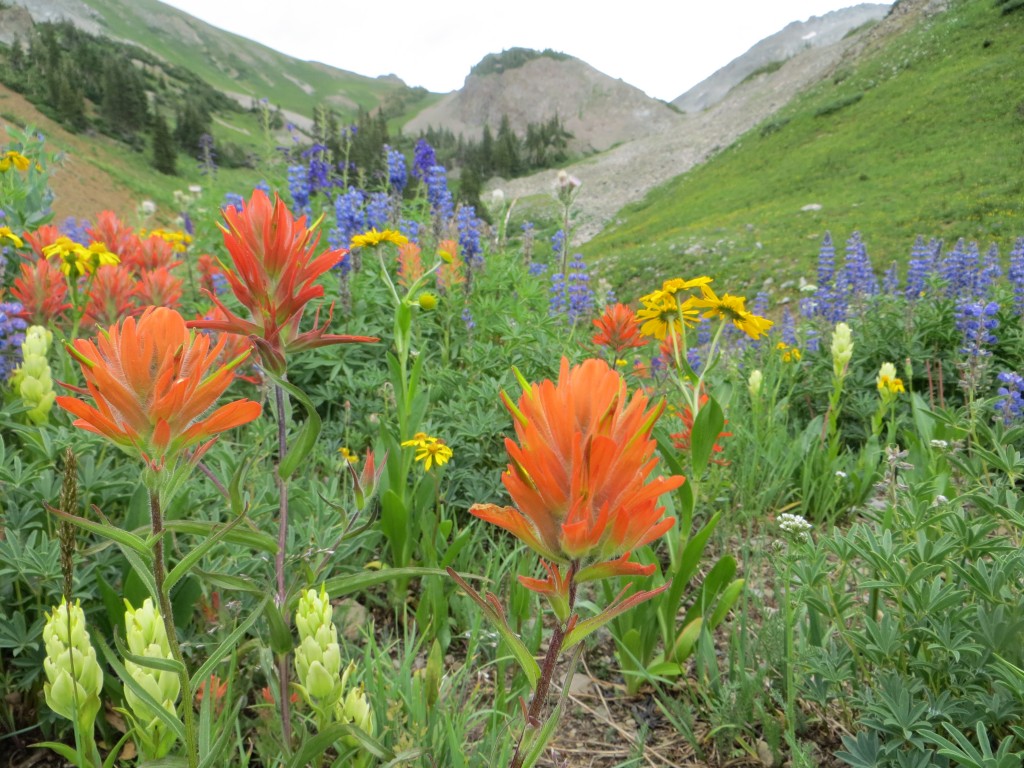 High hidden meadows and bowls are the territory of wild creatures. At dusk, a deer wanders by my tent, nose and ears quivering. In the morning, a curious elk peers over a nearby saddle. When I creep up to look, I realize a large herd of elk were my neighbors overnighting in a basin above.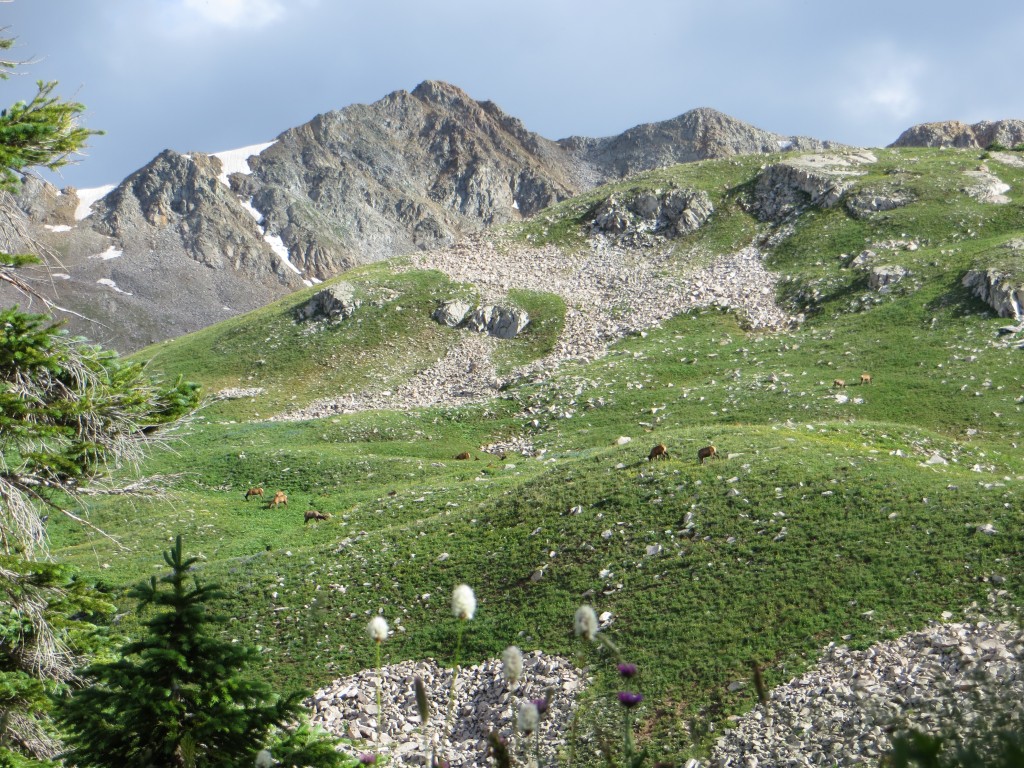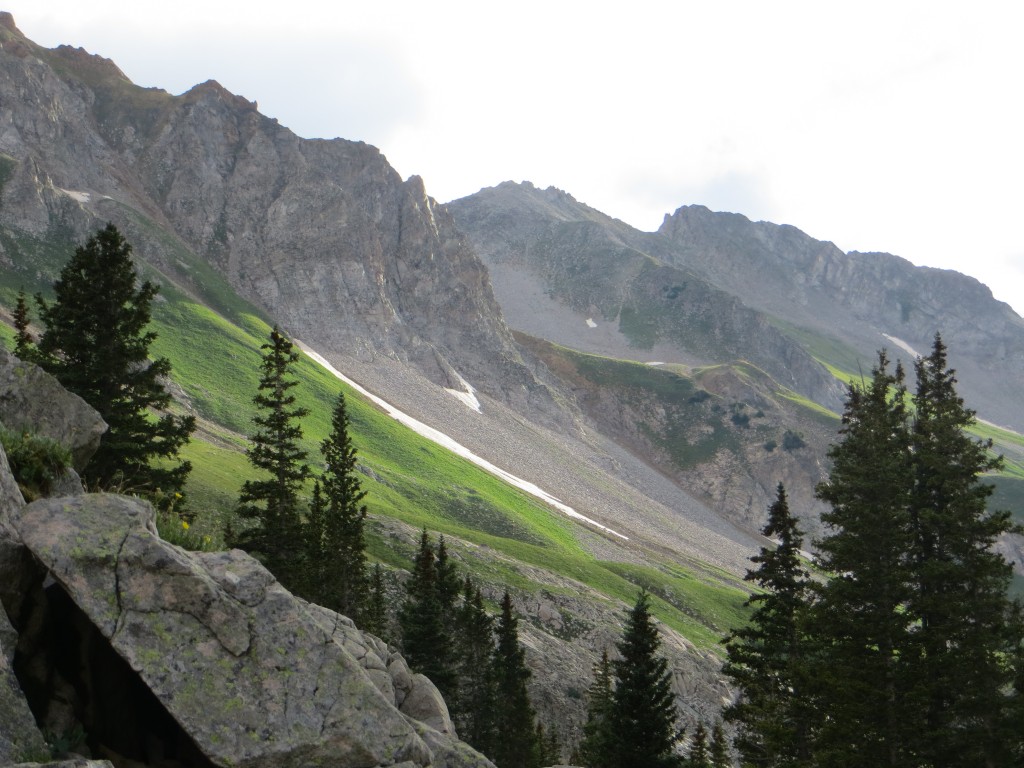 I feel a mere human(about 60 percent water), both humbled and enlightened.