Surrounded by craggy peaks and ridges, the secluded upper reaches of Lime Creek cascade in waterfalls over massive boulders and meander through wildflower filled meadows. The creek supports several large, lovely lakes, including Woods, Eagle, Halfmoon, Fairview and the highest, Strawberry Lakes.
My hiking partners and I delight in exploring remote drainages of the mountainous terrain surrounding our home, the Roaring Fork Valley. We discover surprise lakes nestled within high steep valleys, and upon gaining the ridges, we add pieces to the puzzle of connections among these wild basins. Our exploration of upper Lime Creek, beginning near Woods Lake, provided the pleasures of both experiences.
Within this watery landscape, boundaries between life and death, beginning and end, were blurred. We were immersed in cycles and spirals of life. In the dappled leaf-light, a fallen tree trunk, half buried in the ground, supported moss, lichen and mysterious forms of fungus. Water, that not long before had been frozen snow on windswept ridges, sparkled and danced it's way downstream, pausing in pools to gather reflections and saturating wetland grasses in the meadow flats. As we admired golden hues and red tinged peaks at sunset, the blue-sky faded to shades of gray, while the land below was dark for lack of sky-reflected light. Morning would bring soft new hues of color and time for another hike.
Blue flax blooms invite us to traverse the meadow towards our destination, the distant mountain valley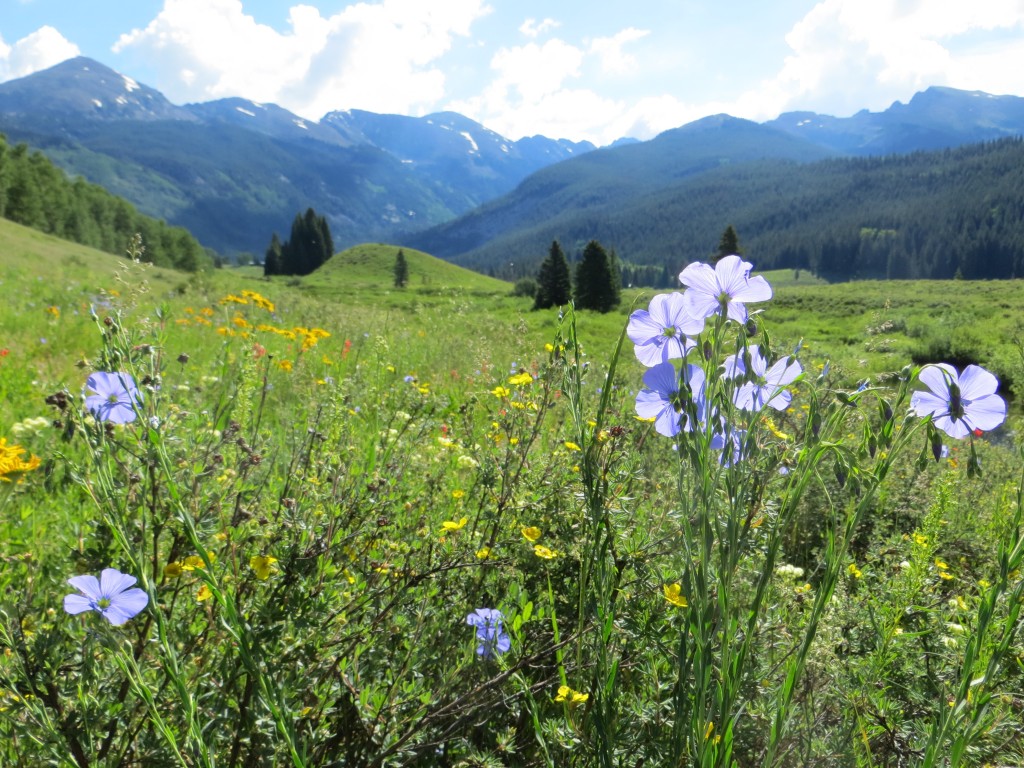 In the beginning, the trail skirts Woods Lake amongst a rich perennial and shrub understory including cow parsnip, native rose and columbines, while aspen trees tower above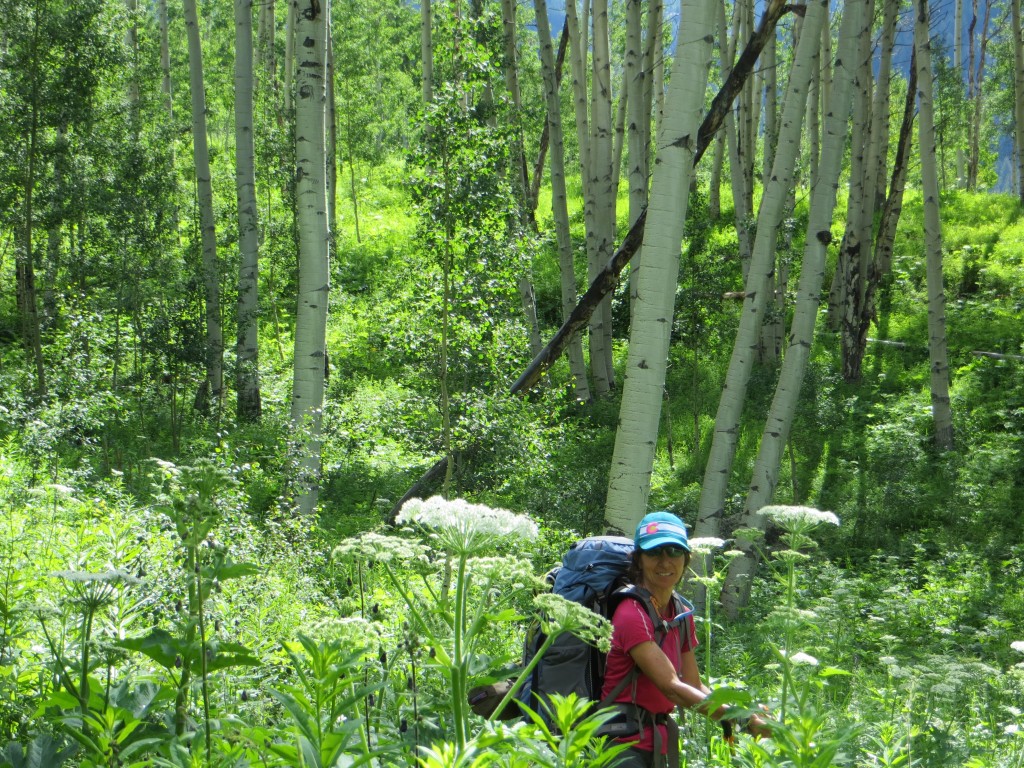 Melting snow from the peaks above fills the creek as water dances its way downstream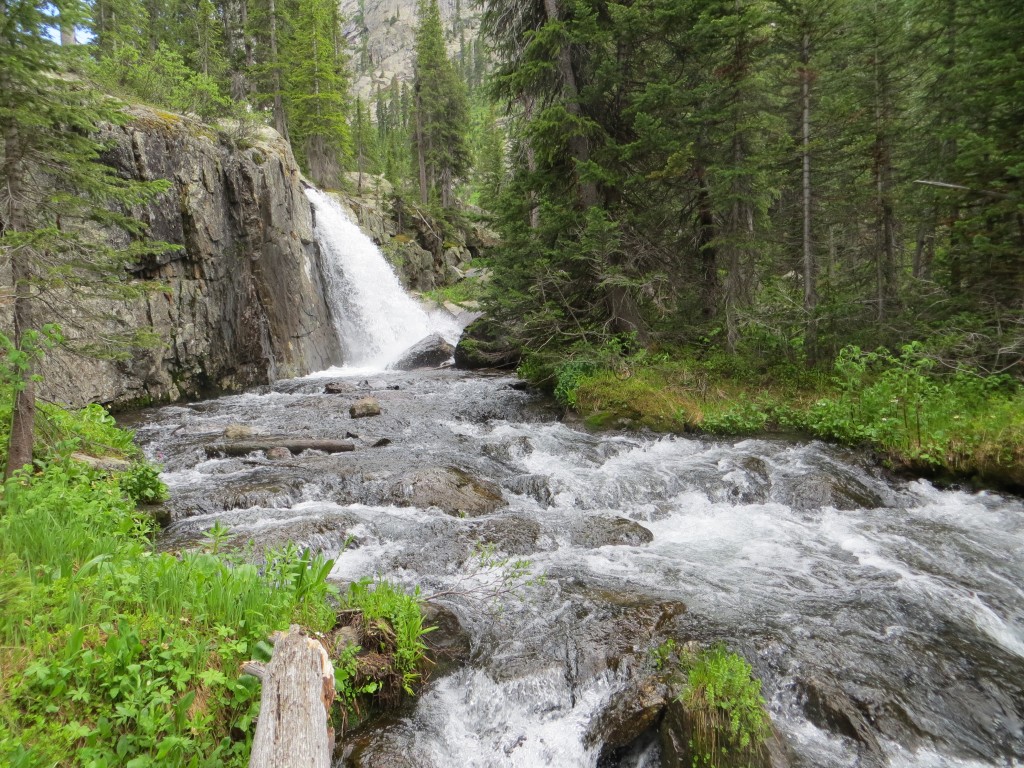 Sometimes water lingers longer in reflecting pools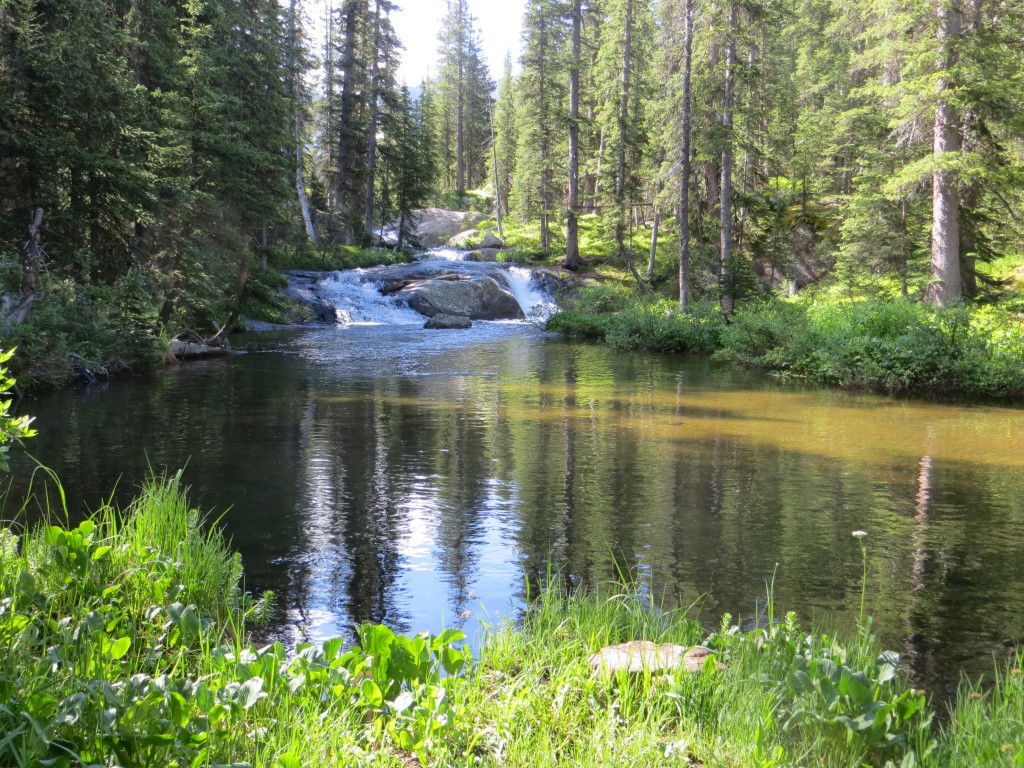 and sometimes it's simply WOW!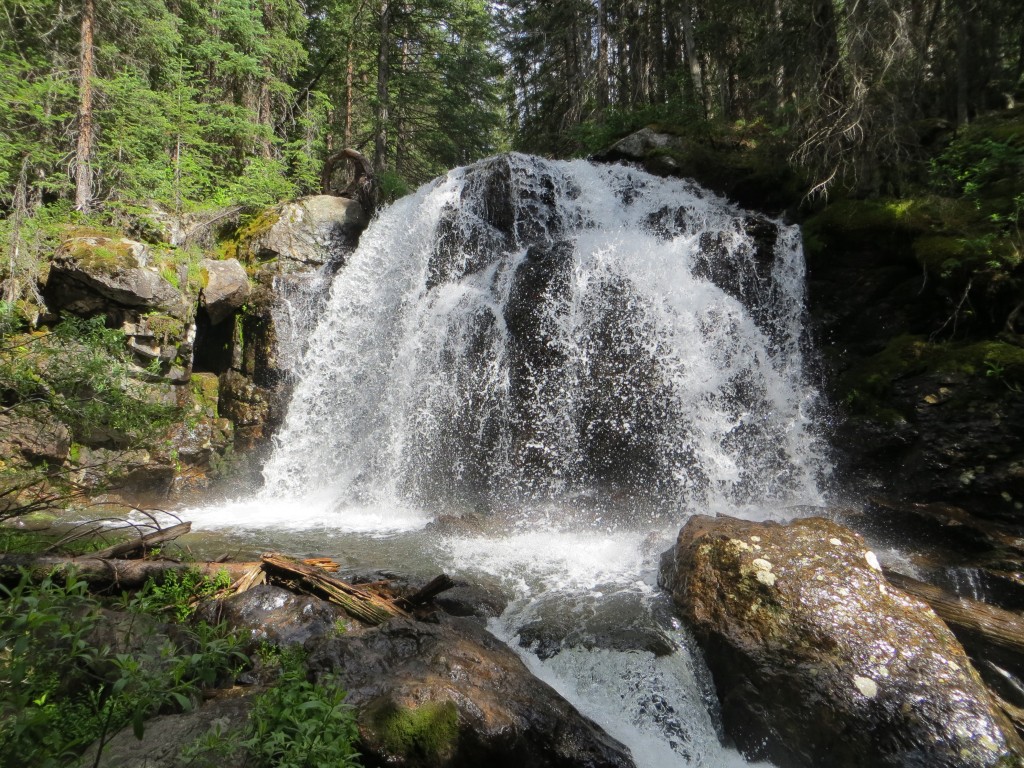 A rainbow of wildflowers leads us up valley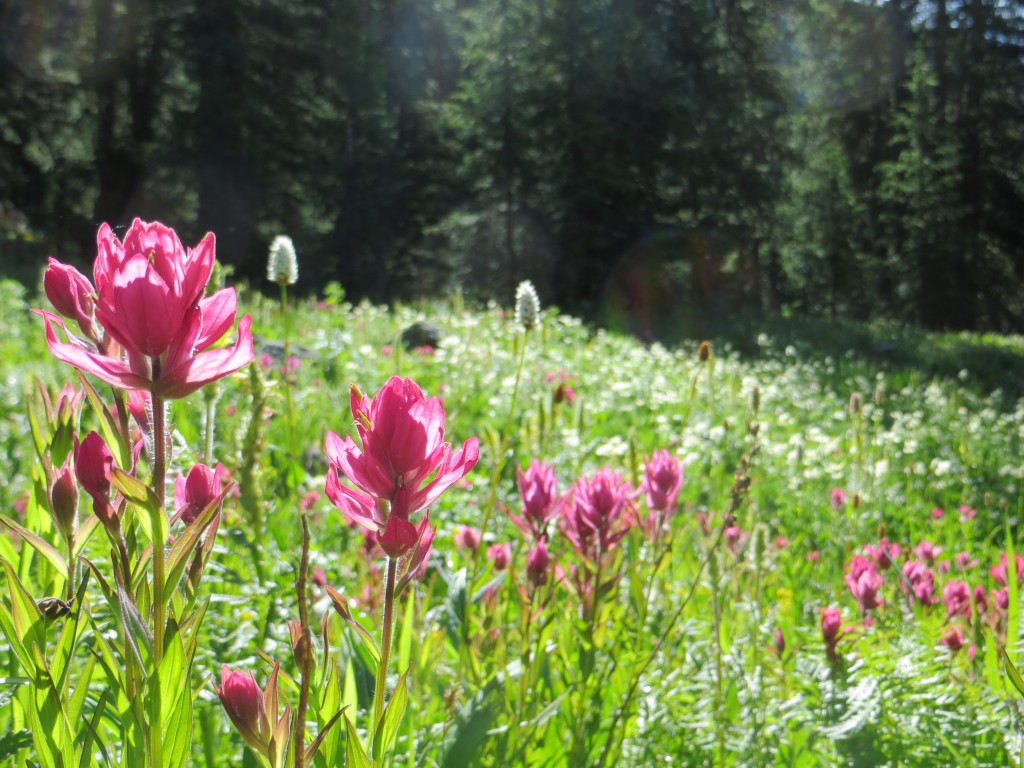 Near the wet meadows of the headwaters we look west towards the setting sun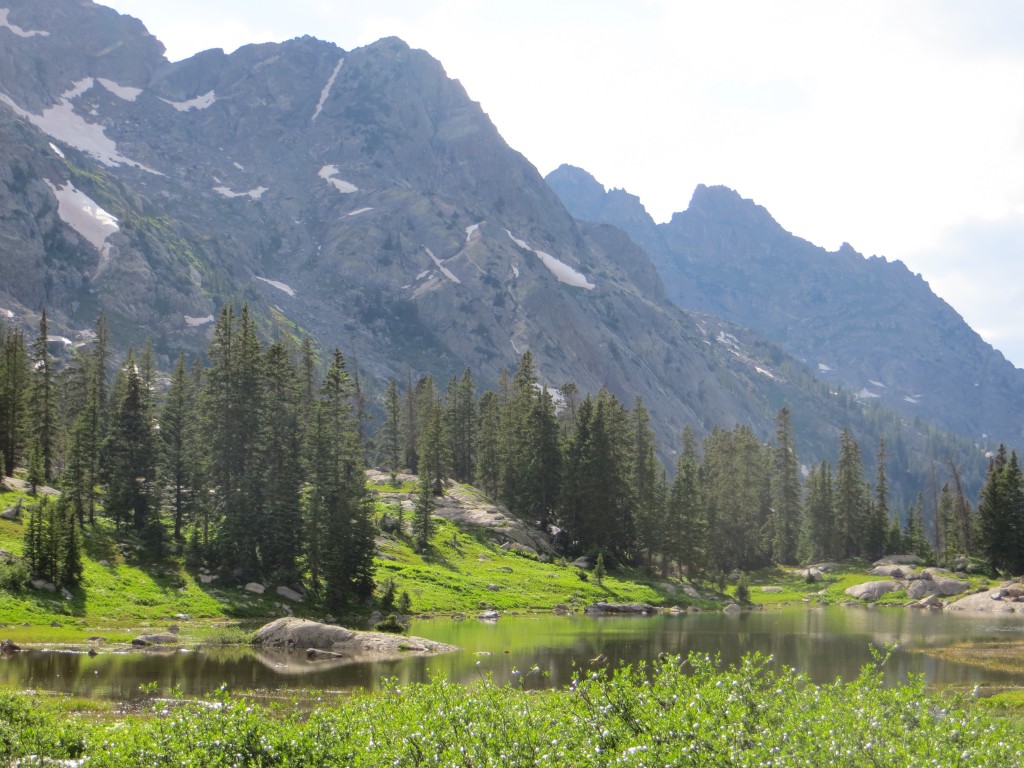 and east towards Strawberry Lakes and their multiple dimensions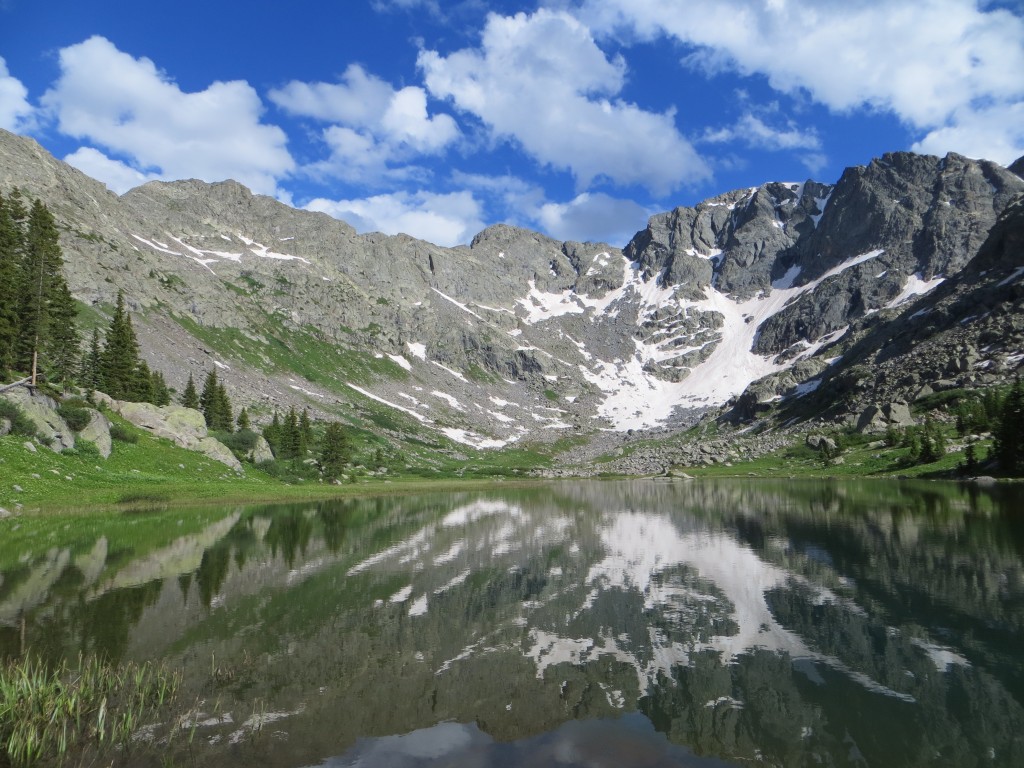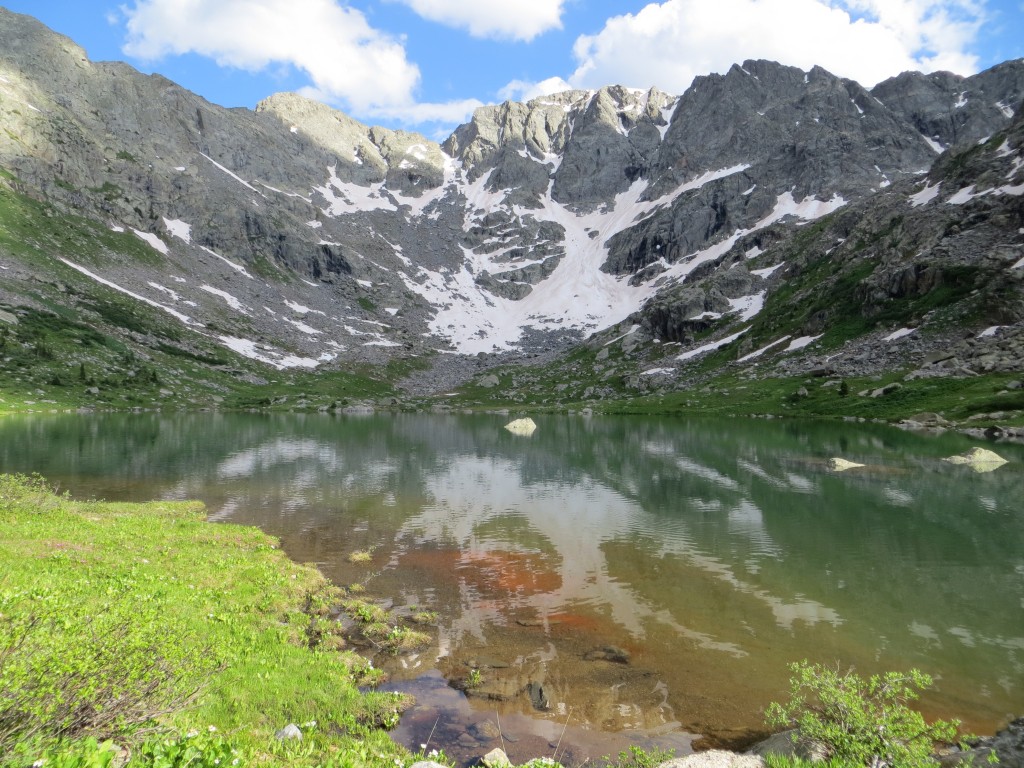 The following morning, we gain the ridge on the northern side of Lime Creek. Fairview Lake, where we camped, is in the distance looking west. Looking north, we see the East Lake and West Cross Creek drainages(not shown above). Another puzzle piece is placed.