In early summer, the mountains near Crested Butte are ablaze with colorful wildflowers. The lush green valleys, high basins and snowy peaks beckon keen hikers and bikers. I started my trip at Maroon Lake near Aspen, an area that is well known for viewing the scenic Maroon Bells, wandering the short hike to Crater Lake or embarking on the longer trek over West Maroon Pass to Crested Butte. It was approximately 6.5 gorgeous miles and almost 3,000 feet elevation gain to the top of West Maroon Pass at 12,500 feet. Crossing the chilly knee-high creek waters and navigating a few remaining avalanche-path snow fields, added to the interest of the hike. Marsh marigolds and buttercups were highlights near the still moist trail.
From the pass, it was a delightful descent into the East Fork valley. Columbines, paintbrush, and gentian among many other blooms invited me to linger in the meadows en route to Schofield Pass Road. It was early evening when I reached my camp for the night next to East River, above Gothic. As I was setting up my small tent, thunder that had been rumbling in the background was suddenly upon me and huge raindrops were falling all around. The evening storm brought a stunning double rainbow, followed by a vivid pink glow in the sky that was also reflected in the water. It was a fitting finale to a beautiful day.
The following morning, two hiking friends picked me up and we headed to Rustler Gulch trailhead. We left the main trail shortly and followed a ridge to the east, to ascend unnamed peak 13,010. High snowy mountains surrounded us: we were immersed in magnificent wilderness. Our descent was via a magical jewel-like high lake in which patterns of white puffy clouds played teasingly. To return, we negotiated avalanche-carried tree stumps down a steep slope, regaining the lower flower filled meadows near Rustler's Gulch.
A curious marmot greets hikers as they summit West Maroon Pass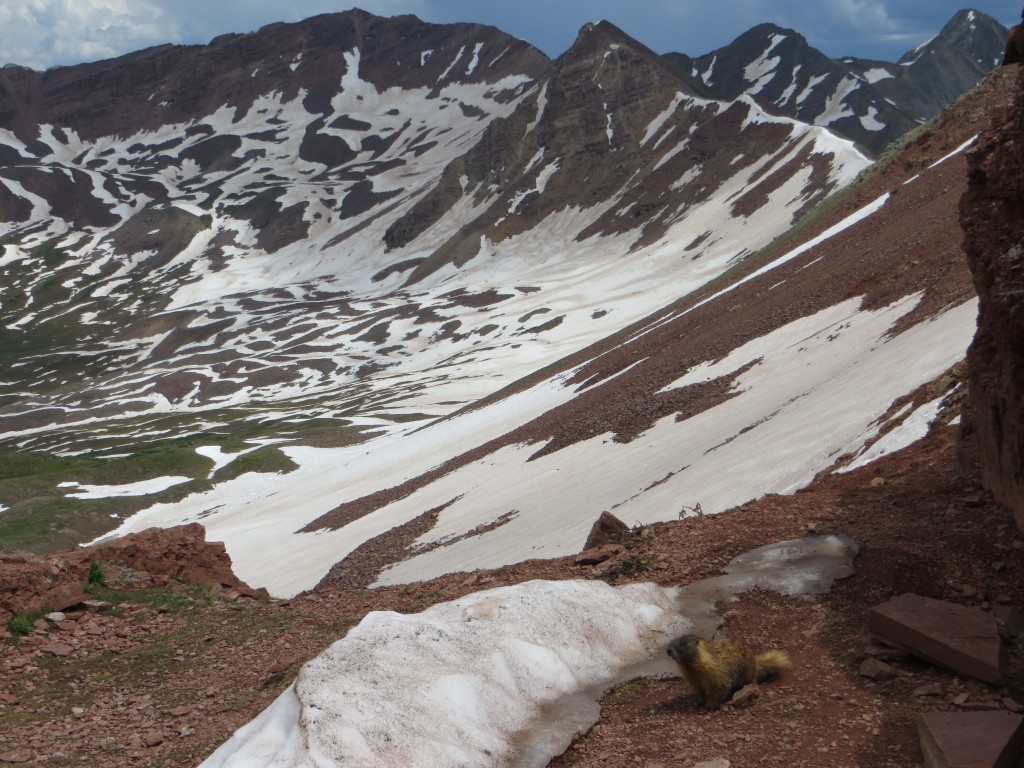 Colorful paintbrush invite hikers to enter the East Fork valley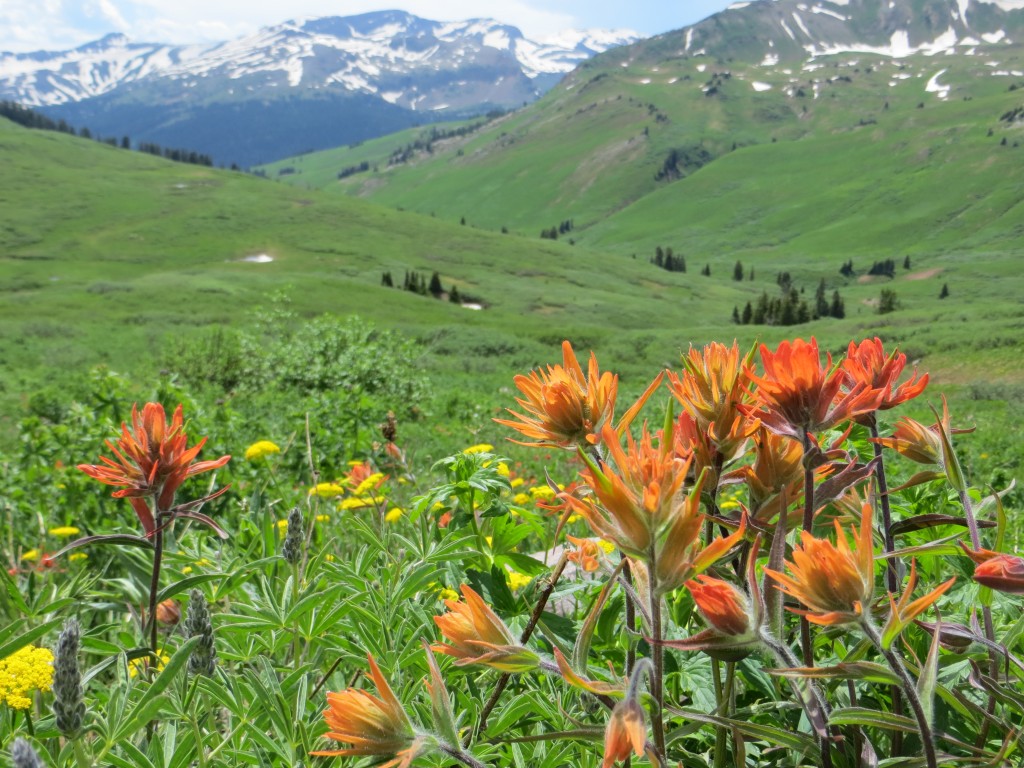 A symphony of wildflowers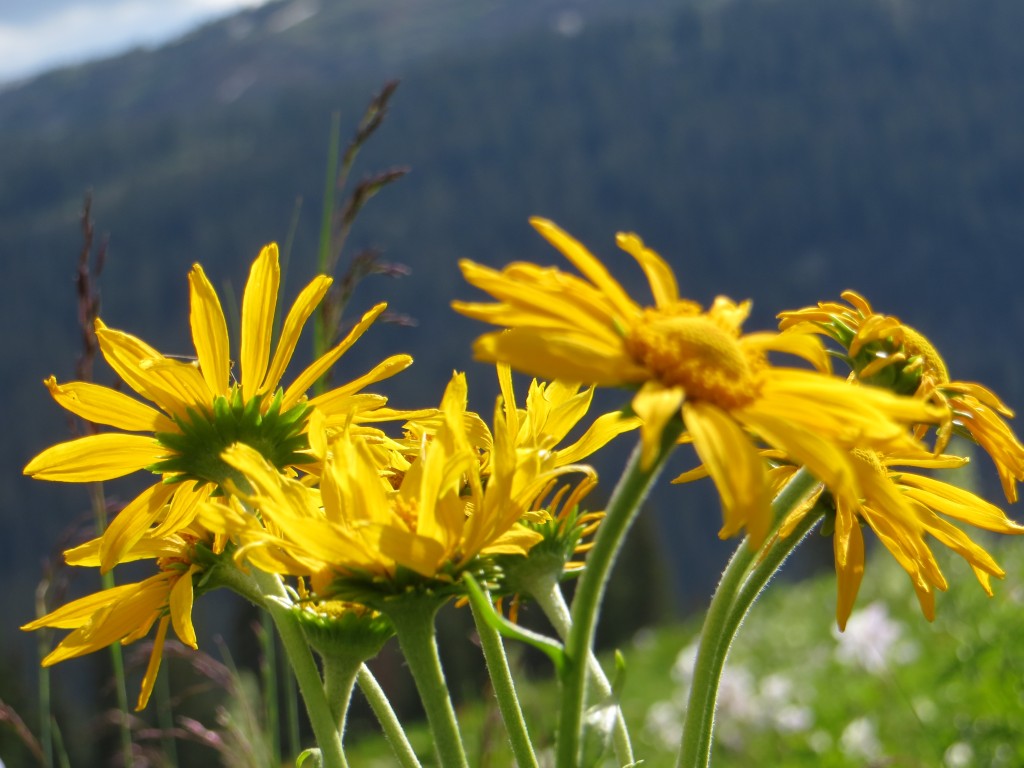 My tent beneath a stormy sky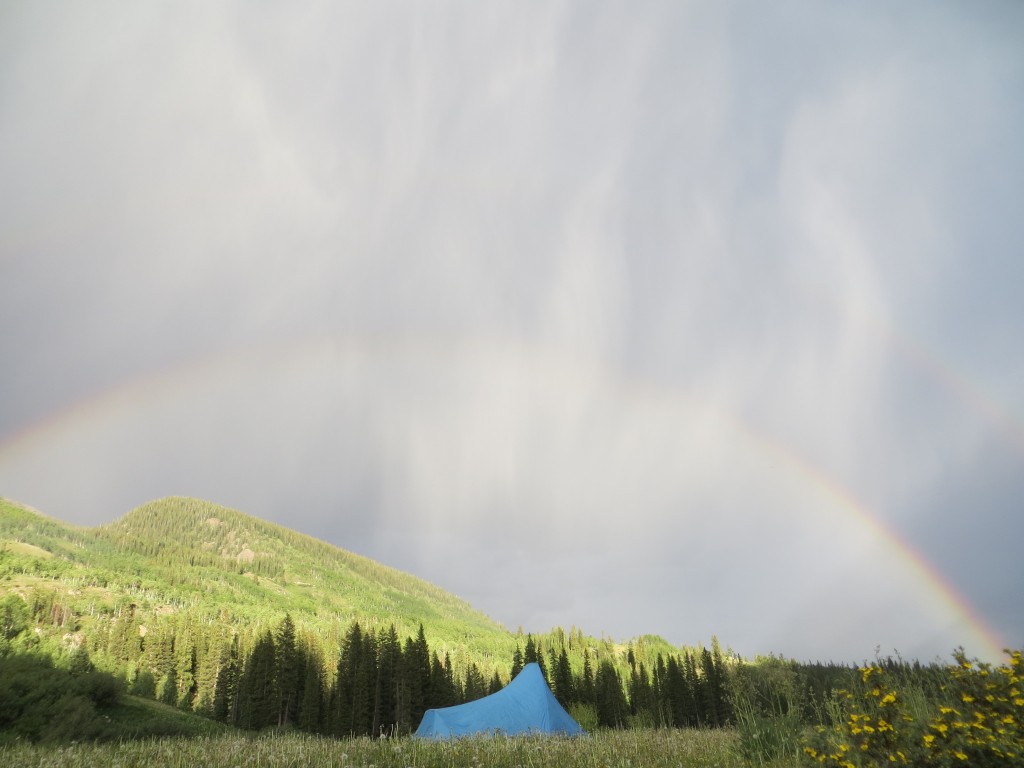 The last blush of sunset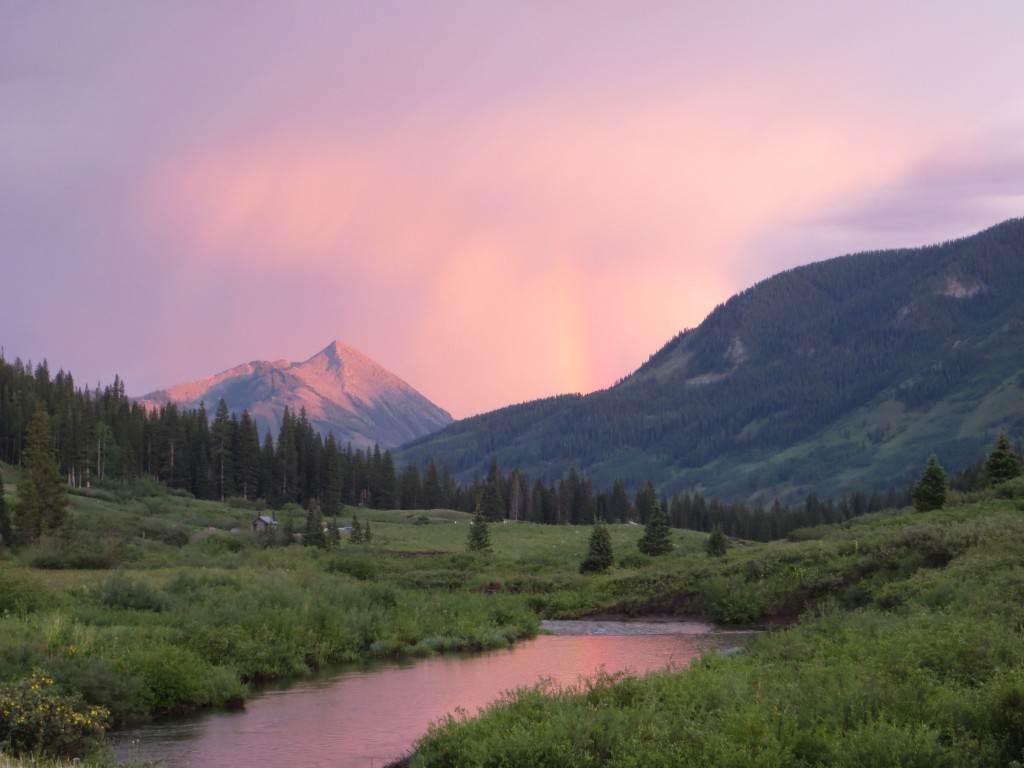 A magical high mountain lake