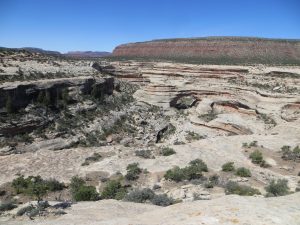 Water, wind, rock and sand – carving, looping, curving, intertwining, sculpting bridges and canyons.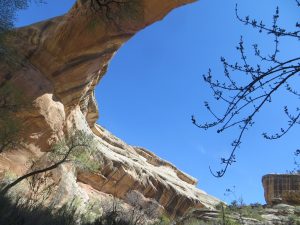 We move over, under and through – through narrow or gaping openings, though rock doorways, and through time.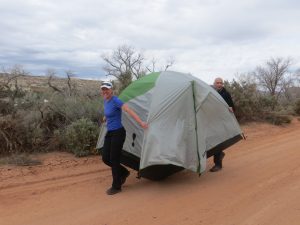 Our friends Cornelia and Steffen, and their camping gear, traveled many miles from Germany to meet us.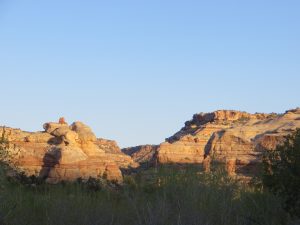 We camp and explore in the greater area of the Bears Ears National Monument – an ancient timeless place, thought protected but now threatened.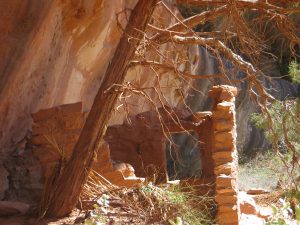 Our friends are natural desert rats, leaping into the adventure with curiosity and zest. Soon they can discern constructed stone walls from natural rock faces. And spot hidden ancestral puebloan markings among cracks on shadowy cliffs.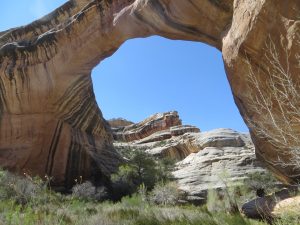 Another day, we descend to the base of enormous Sipapu Bridge – 220 feet high and spanning 268 feet.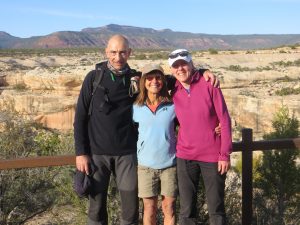 From the canyon rim, we watch turkey vultures' distant swirls. As they draw closer, black specks take form. Above us, it seems the swoosh of their wings is the sound of the setting sun.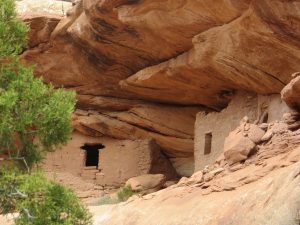 Wearing backpacks, on foot under sun and stars, Dave and I move deeper through the desert canyons. We want to know these places seemingly so far from home, yet once home to people of the past.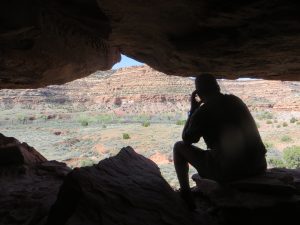 We linger days among canyon and cliffs, sweating in midday heat, and slumbering in night's coolth.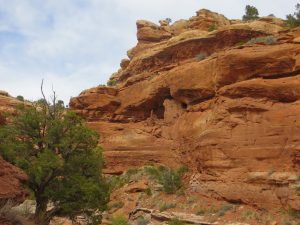 Our discoveries of secret hidden ruins seemed like the world's first. We ponder riddles of how they were built so high on precipitous cliffs.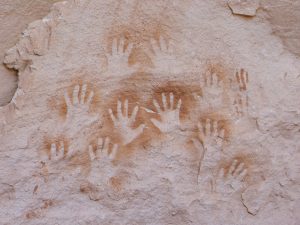 There are memories of the past in hand and footprints marking walls, rocks touched till they wore smooth, broken sherds and flakes from tools.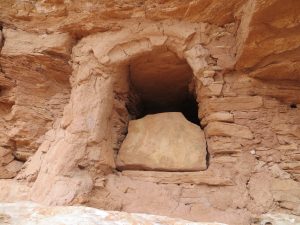 We admire detail and craftsmanship – openings that may be door or window each adorned in a different way.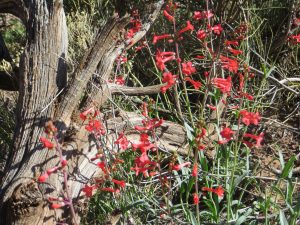 We revel in simplicity of landscape and our daily life. Away from bothersome beeps, only birdsong, insect buzzes or owl hoots call our attention, though we itch from no-see-ums, bothersome biters.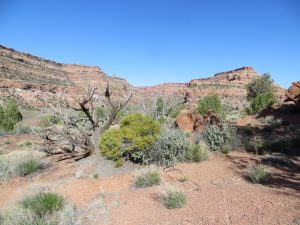 There is realness and presence in the heat of the day. It is bright, harsh, and unremitting, until a tall rock or tree lends its welcome cooling shadow.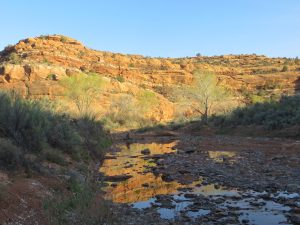 When in rare places, water seeps or springs from canyon walls, we rejoice in moist magical greenness. Precious jewels nestled within dry desert red.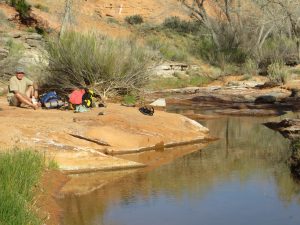 We celebrate scarce desert pools. Singular in their unlikeliness, they bring life, bees and butterflies.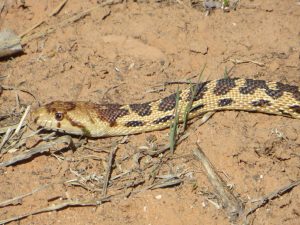 Desert creatures – snakes and lizards move lazily still waking from their winter spell.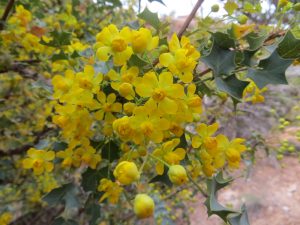 Spring has so many meanings in the desert – a spring of water, spring bringing new growth, spring in our steps and that of the deer, mormon tea in flower and bright yellow holly in bloom.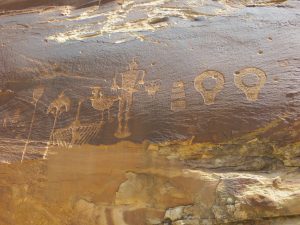 As comb approaches canyon, life giving water becomes more plentiful, and wall art abounds. Our walking with daypacks is easier too.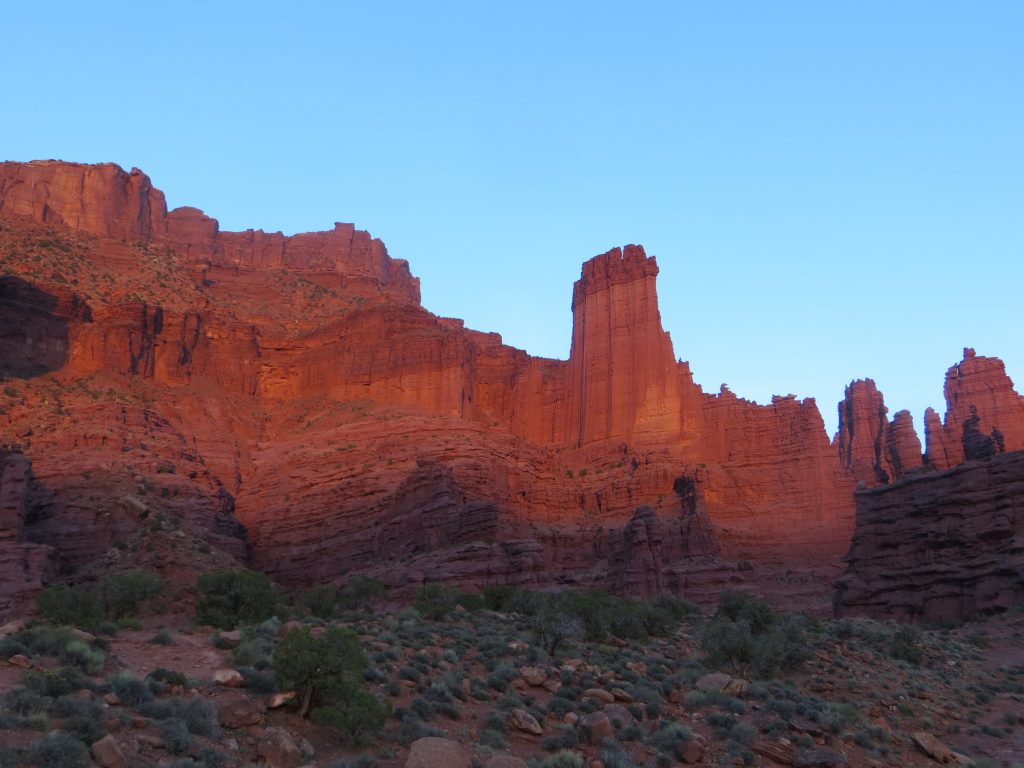 When its time to turn for home, we pause at the iconic Fisher Towers. We watch the ever changing light and the passing of day to night.