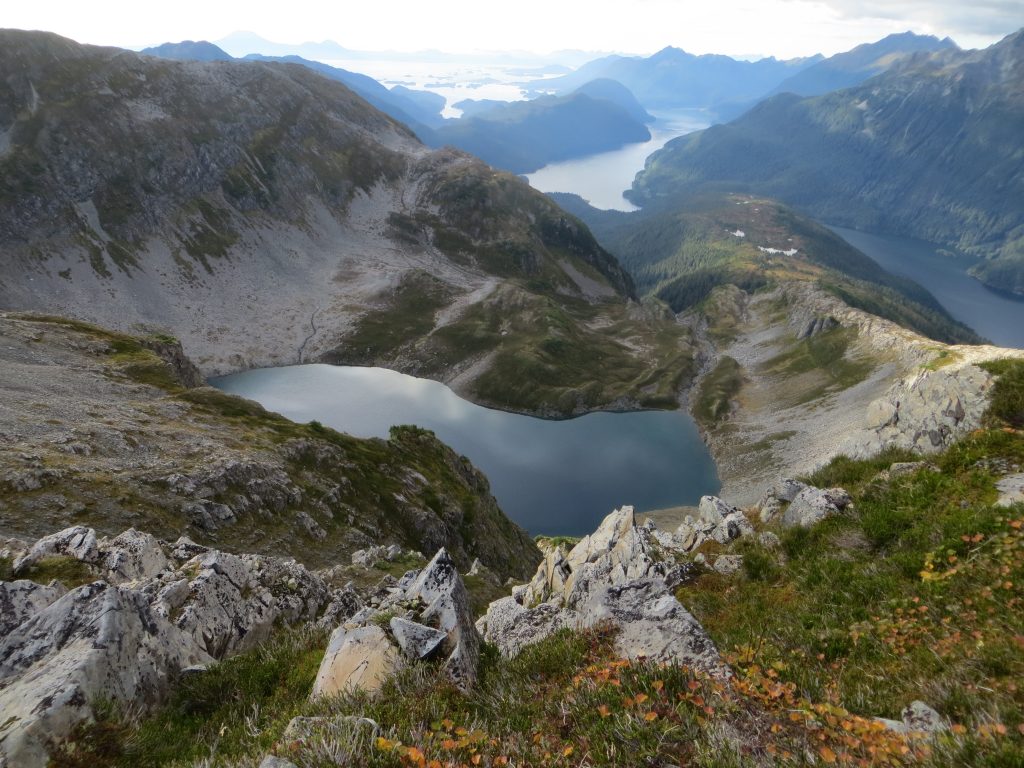 Backpacking the Lucky Chance Circuit was lucky for us in so many ways – we were blessed with sunny Sitka weather, and helped by skippers and their boats transporting us over water to the trailhead.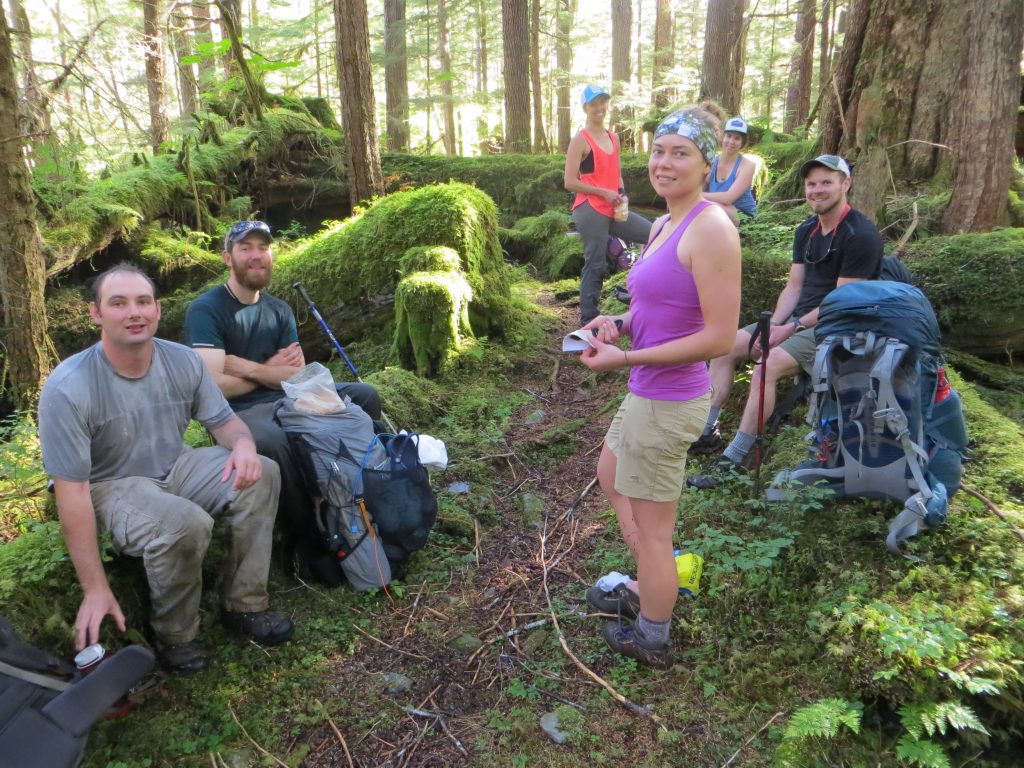 A great group of friends was keen to go exploring, and fortunate to be successful in route finding through the wild SE Alaskan landscape (with the help of technology)!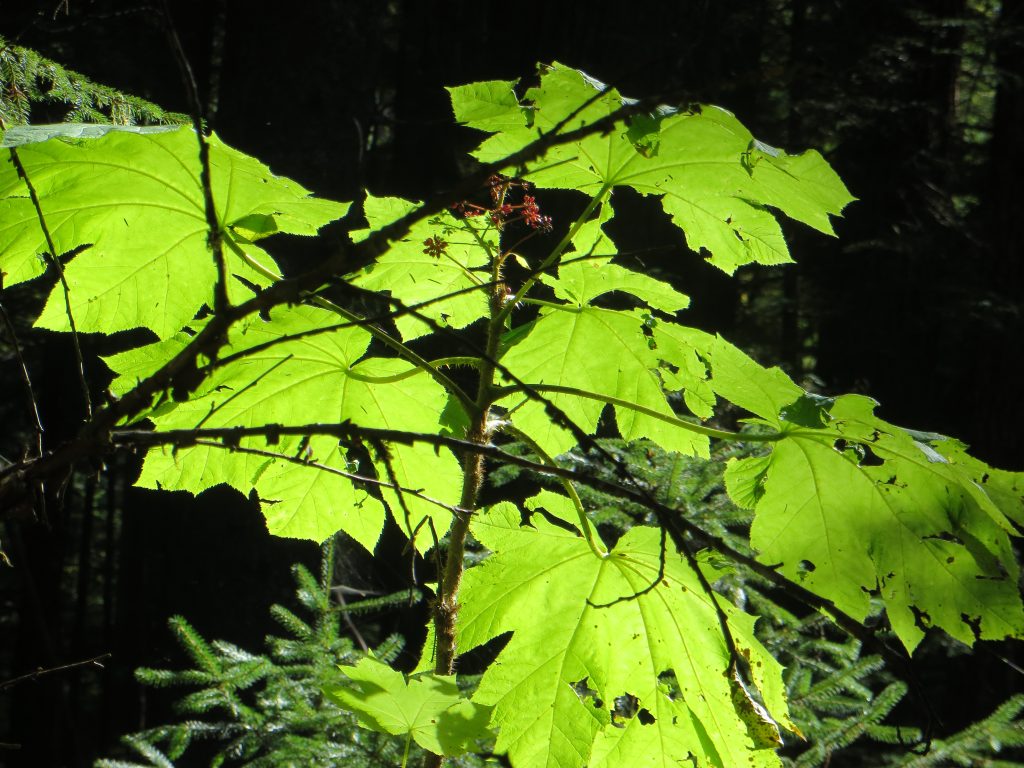 At times making our way through the leafy forest felt more like gymnastics (with a backpack) than hiking, as we twisted and turned over and under stumps, and dodged fiesty devils club thorns.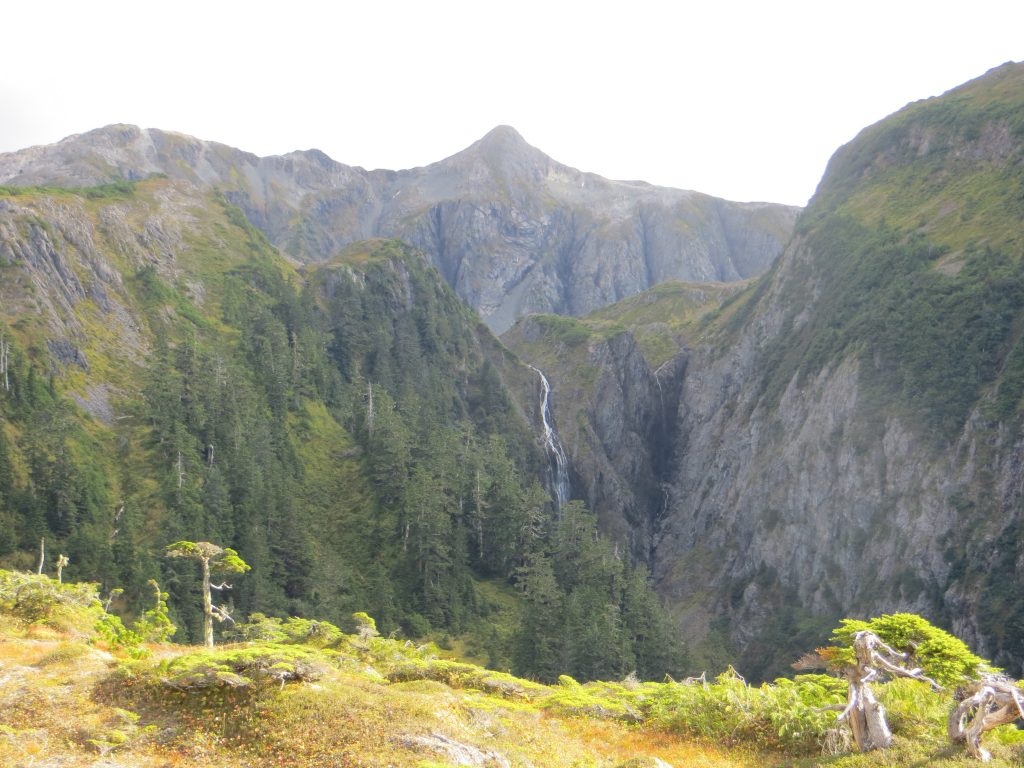 We emerged out of the spruce/hemlock/cedar forest, onto an open muskeg populated with artfully sculpted trees with views of our dynamic destination ahead.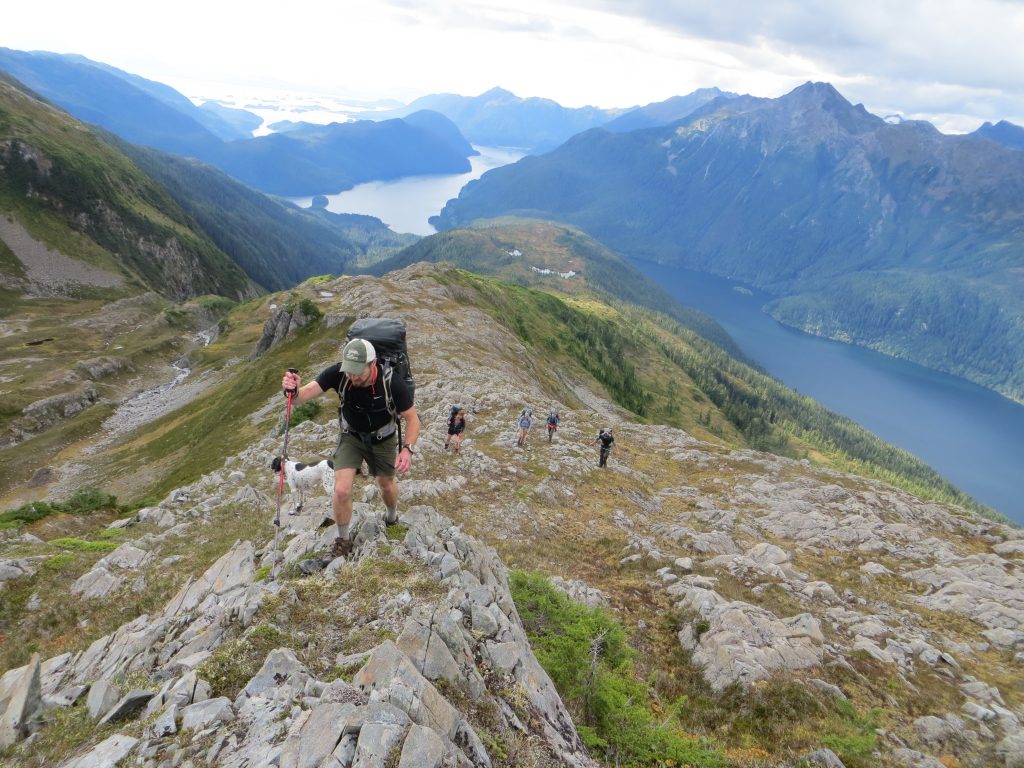 After pausing at Pinto Lake, a tantalizing ridge urged us to continue up.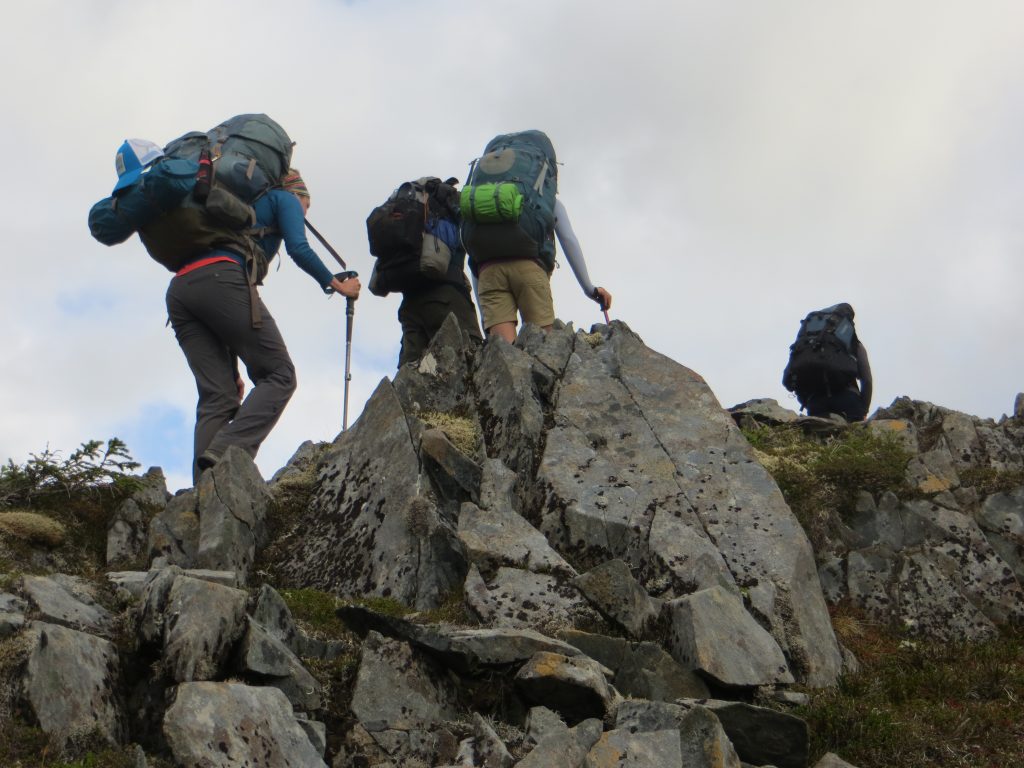 Nearing the high point, we clambered over rocky outcrops.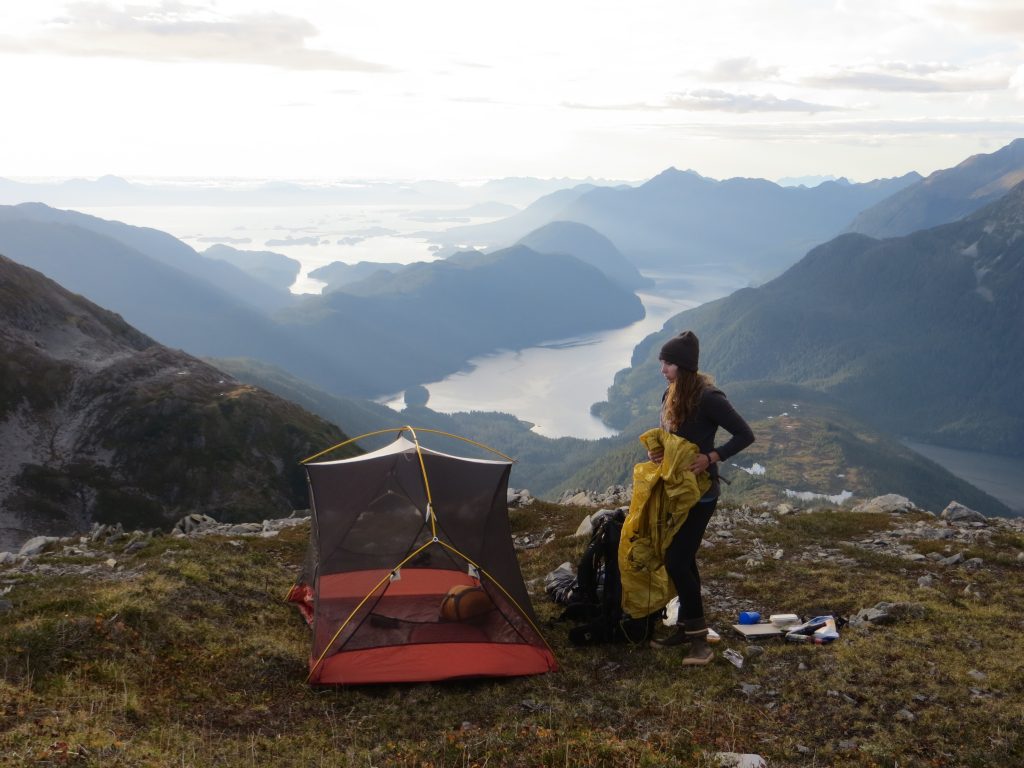 Our reward was the perfect ridge-top campsite. Looking east over Silver Bay we saw twinkling Sitka lights in the distance.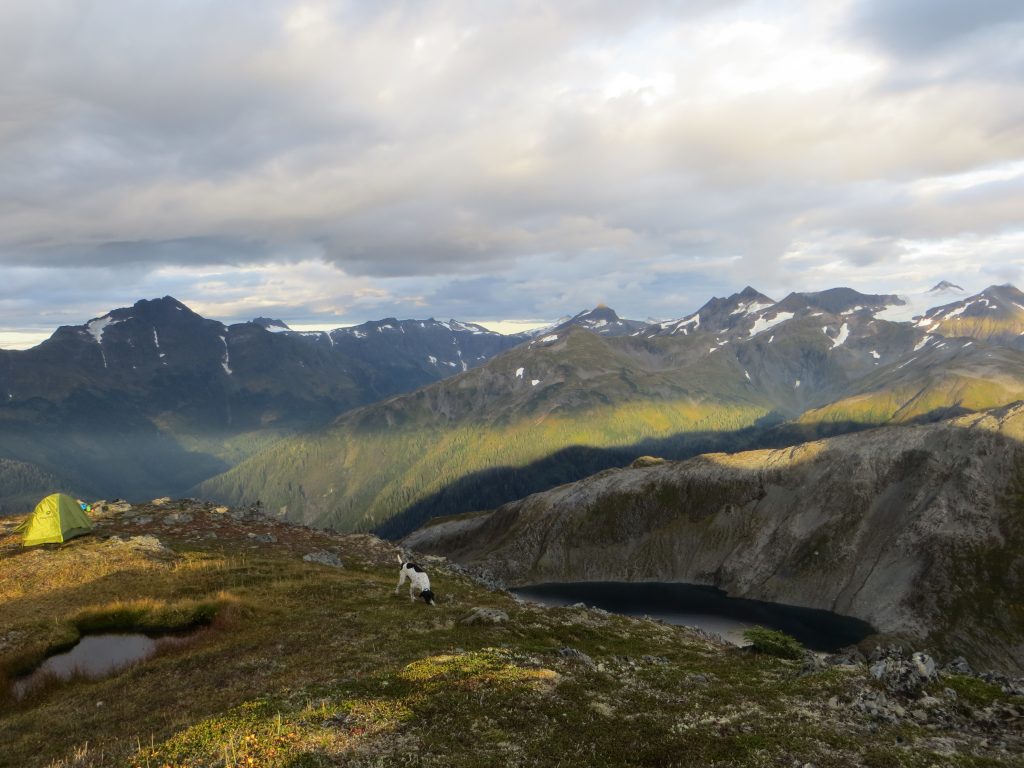 Views to the east encompassed epic mountain masses, bearing reminders of glacial times passed.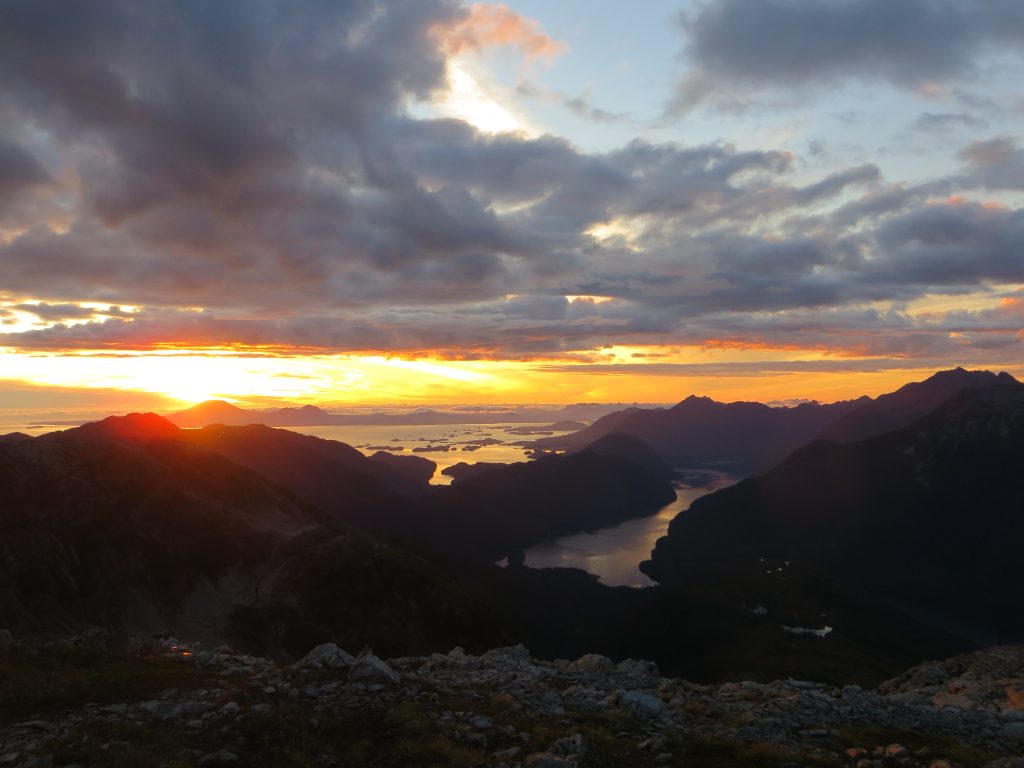 Awed by ever changing light, our cameras were barely put away, before again being pulled out. A paradox of Lucky Chance is its troubled gold-mining history. Yet we experienced great richness, awed by brilliant sunset light, and later the yellow-green glow of a northern aurora.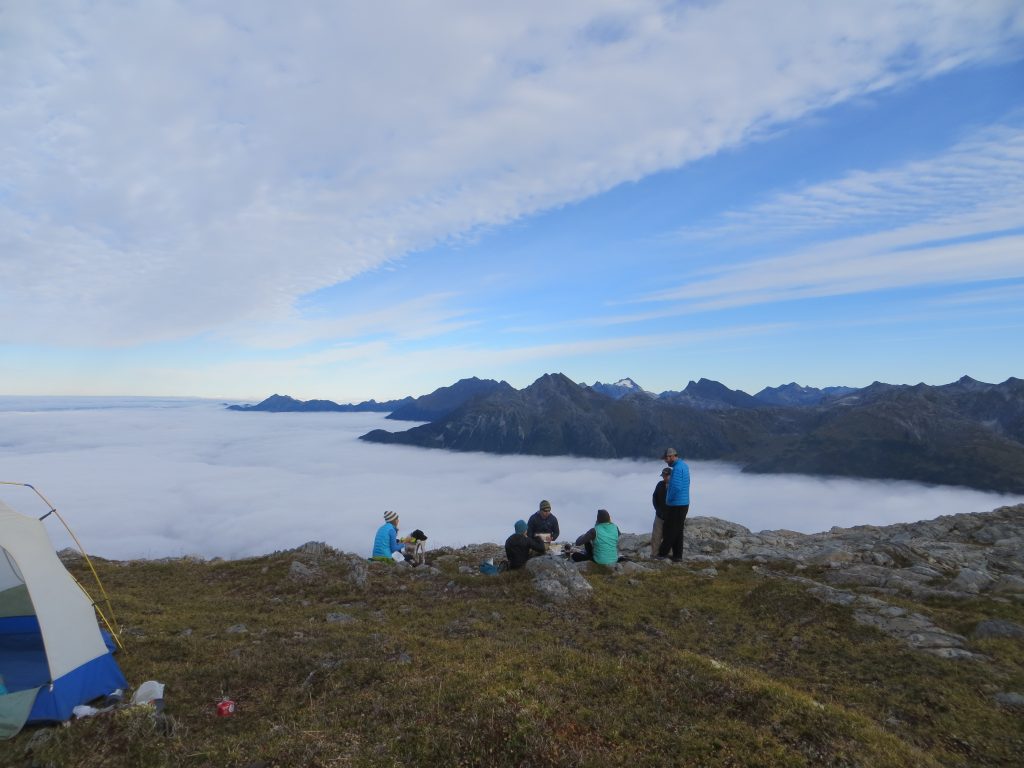 In the morning we awoke to be floating above a white puffy blanket, with protruding peaks like baby birds' beaks.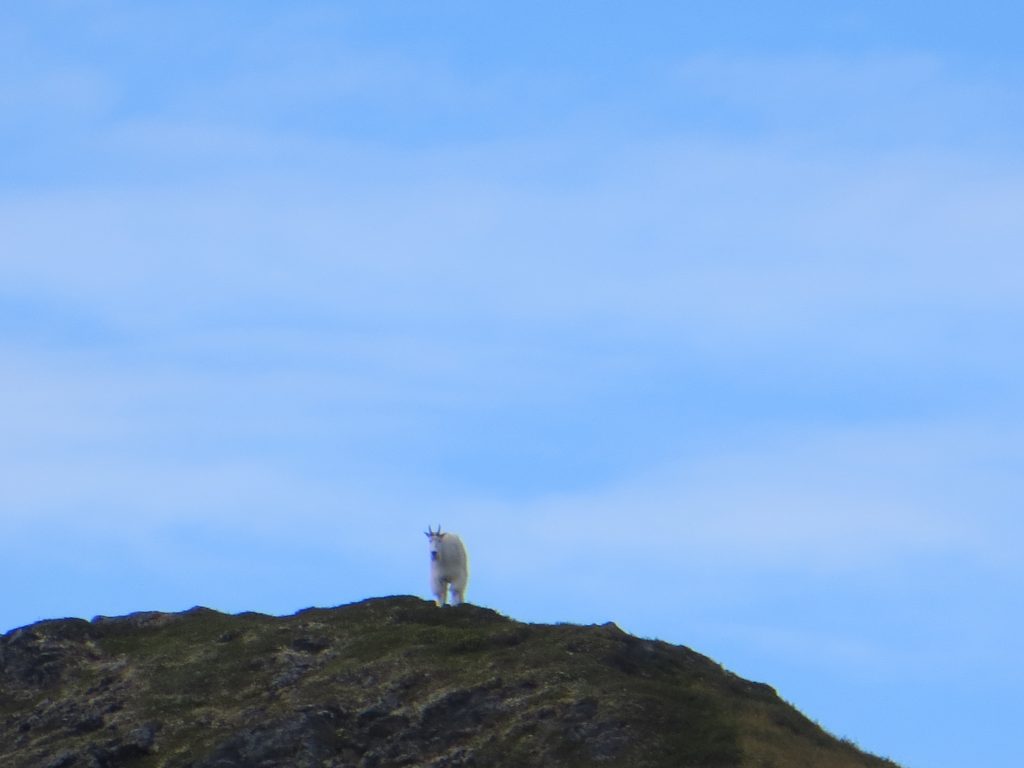 A curious early mountain goat peered at us from above, we'd also sighted bear and deer.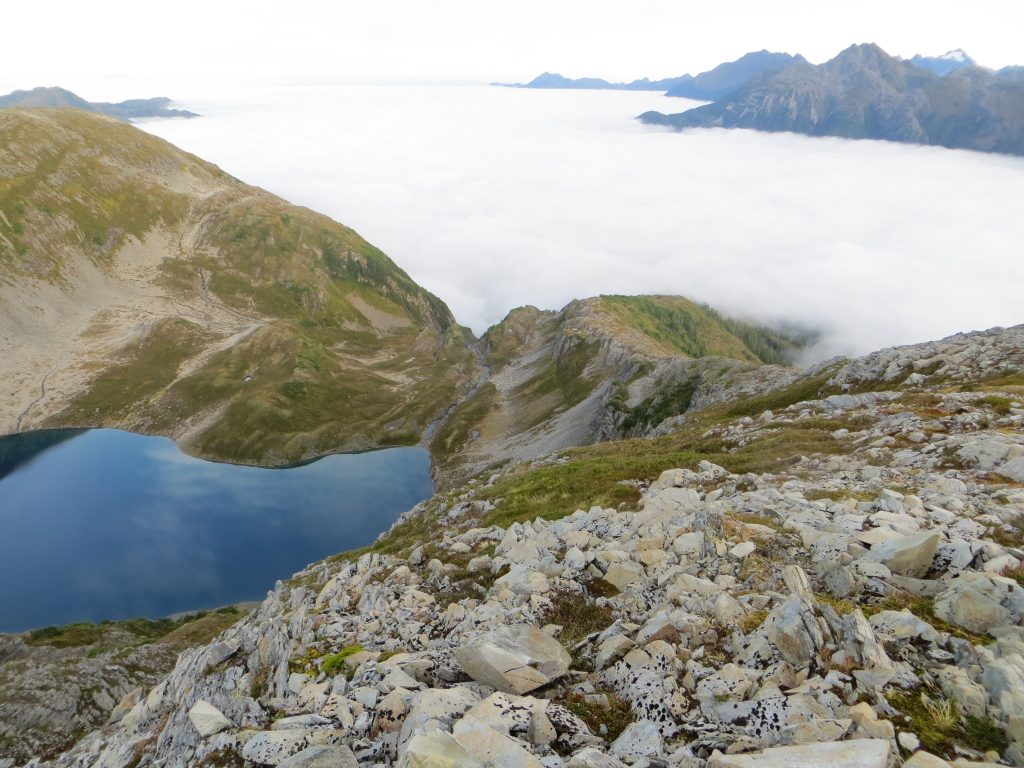 Gently the mist lifted. The mountain lakes were bathed in morning light.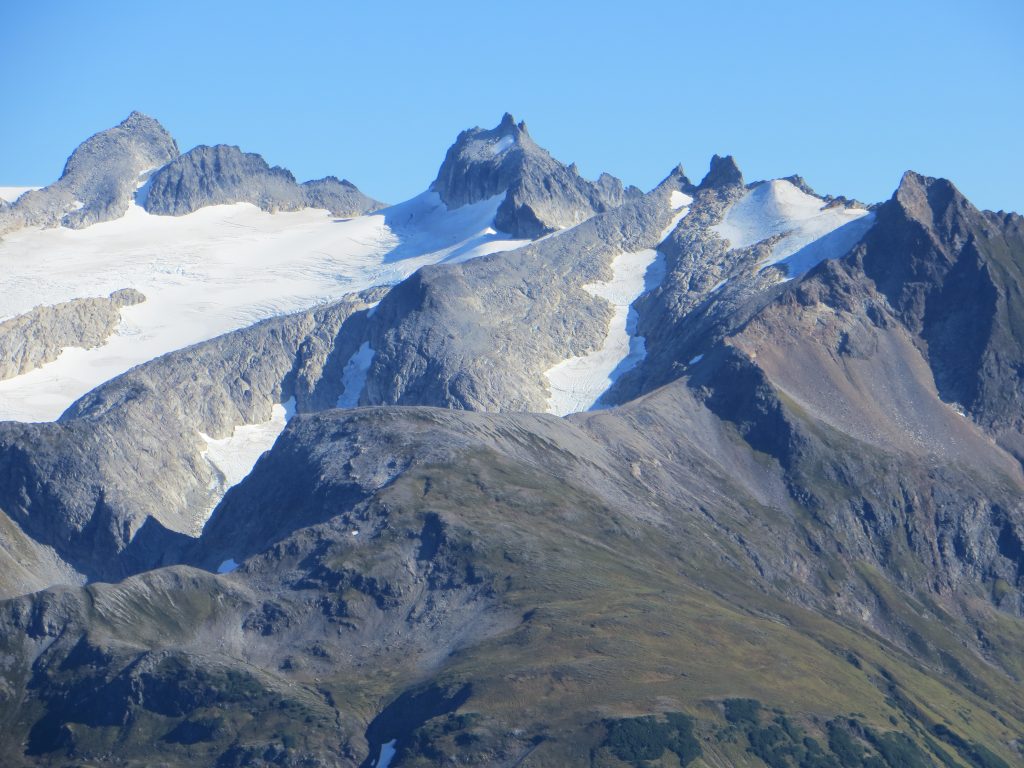 The highest peak on Baranof Island is 5390, named for its elevation in feet.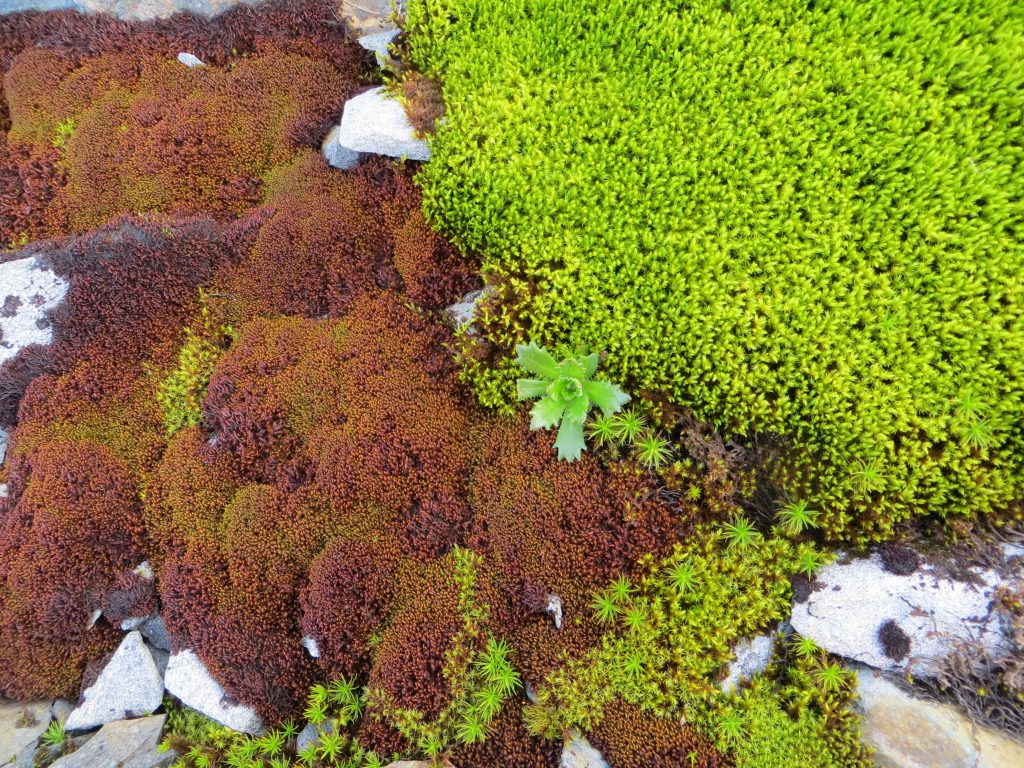 Dipping and rising summits extended as far as we could see. At our feet, tiny alpine plants formed delicate tapestries of similar intricacy.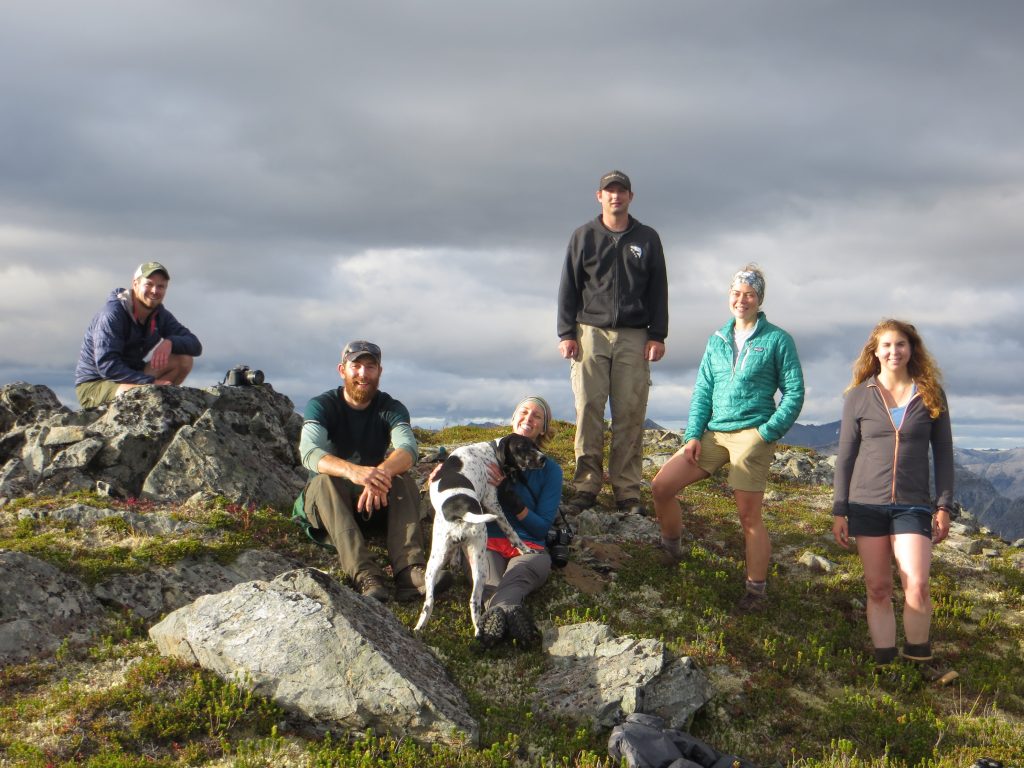 Our adventuresome group glowed in this alpine setting, a lucky chance to be in this place at this time, together.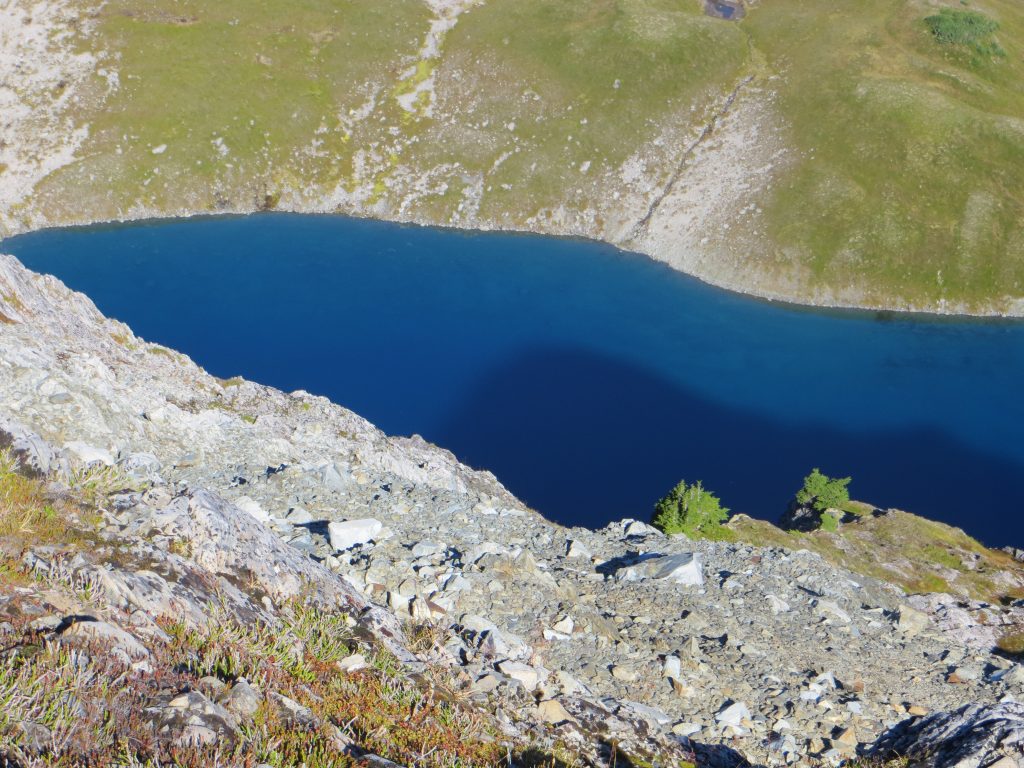 Colors of the water-land-scape were astounding: brilliant blues and verdant greens.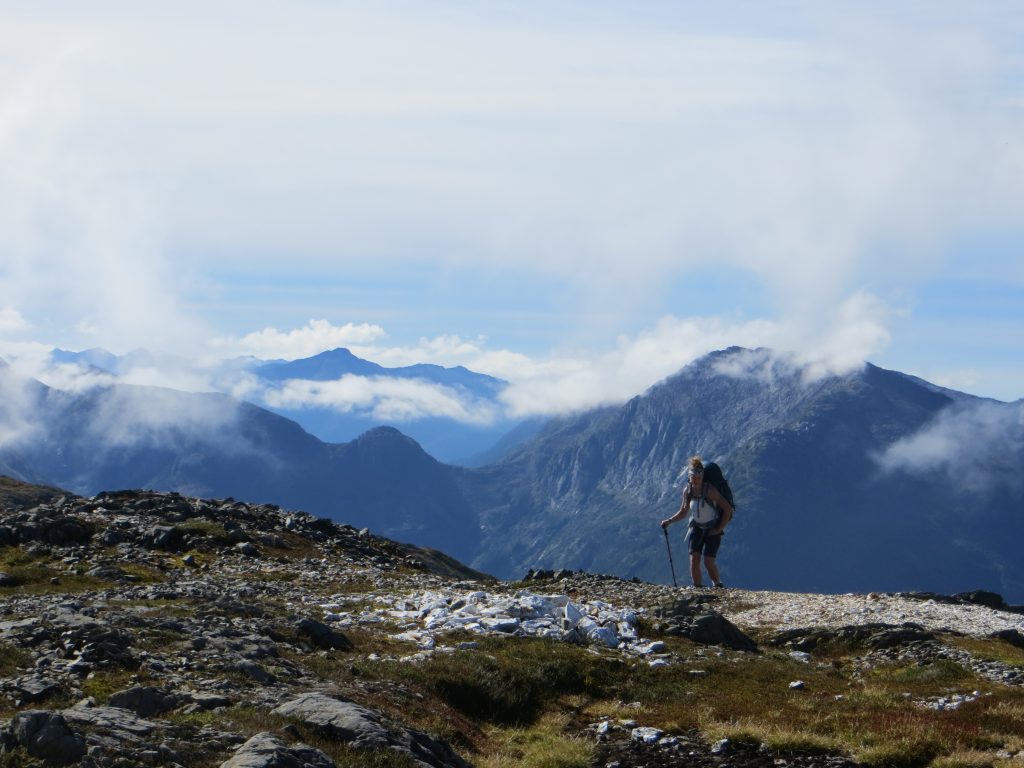 Continuing our cirque, we wished to prolong our time up high, transcending present and past.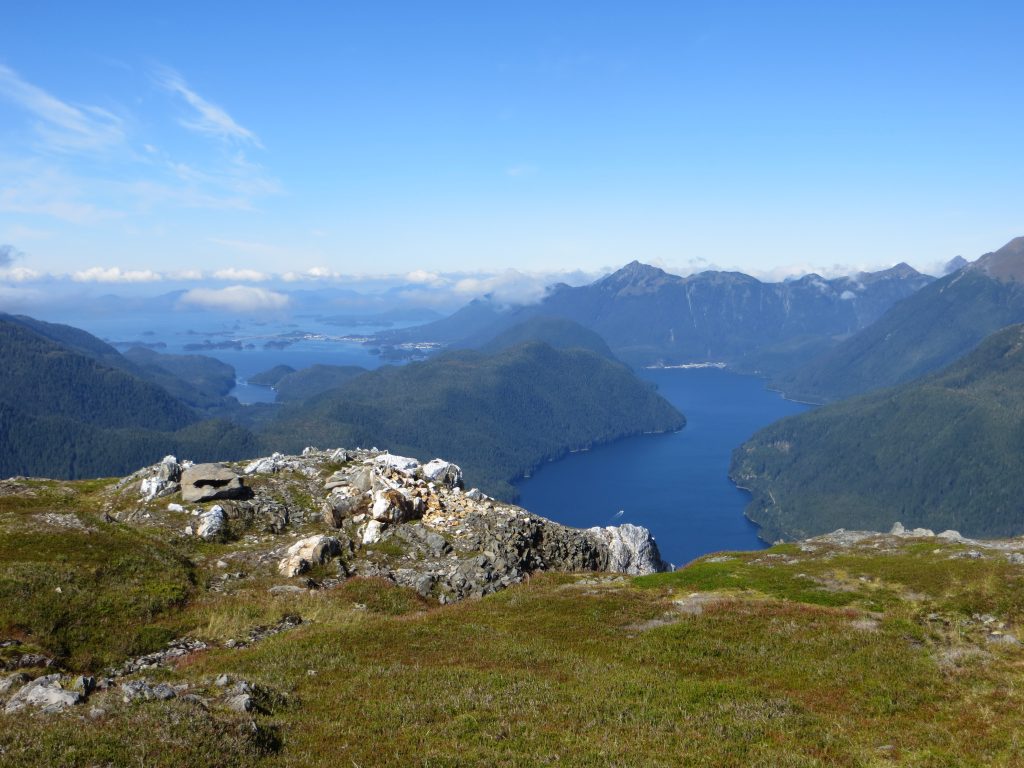 The sun rose strongly in the sky as we gazed towards our descent, including remnants from the mining era of the late 1800's to early 1900's.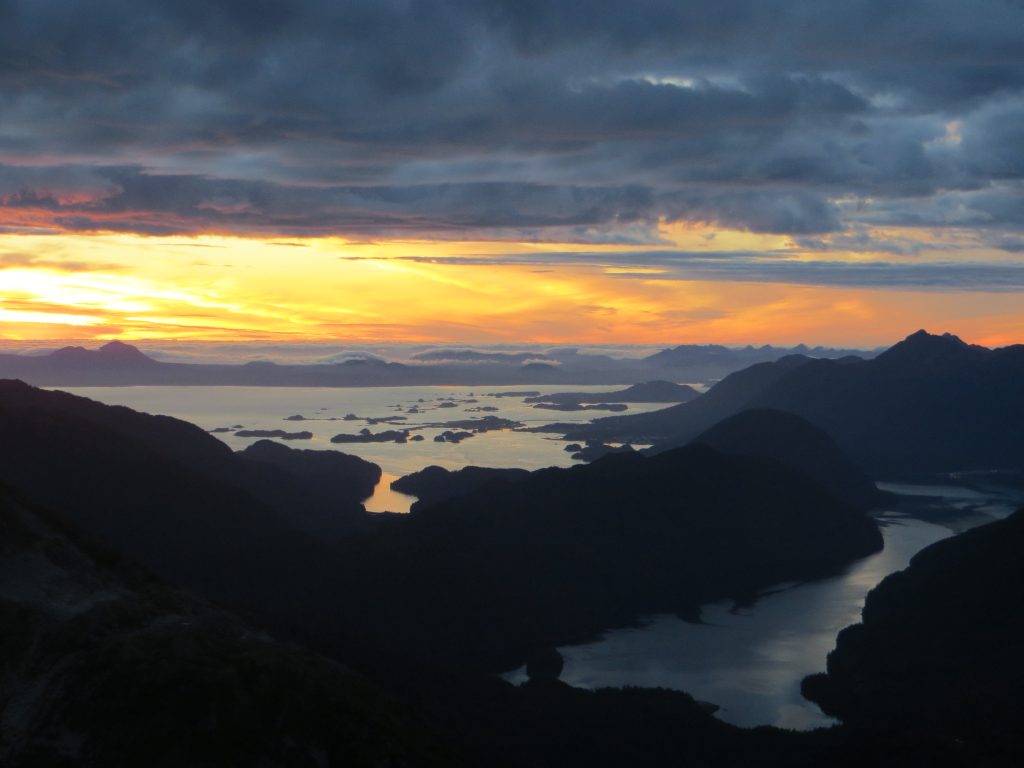 Next day back home, I woke to a misty morning. The veiled mountains held many more mysteries to be unfurled.