There could be interesting names for this trek, perhaps "The Other Four Pass Loop", or "The Williams Mountains Circuit". But truly, this trip evolved from my desire to touch those remote parts of the Hunter Frying Pan Wilderness nestled in distant basins between the two drainages.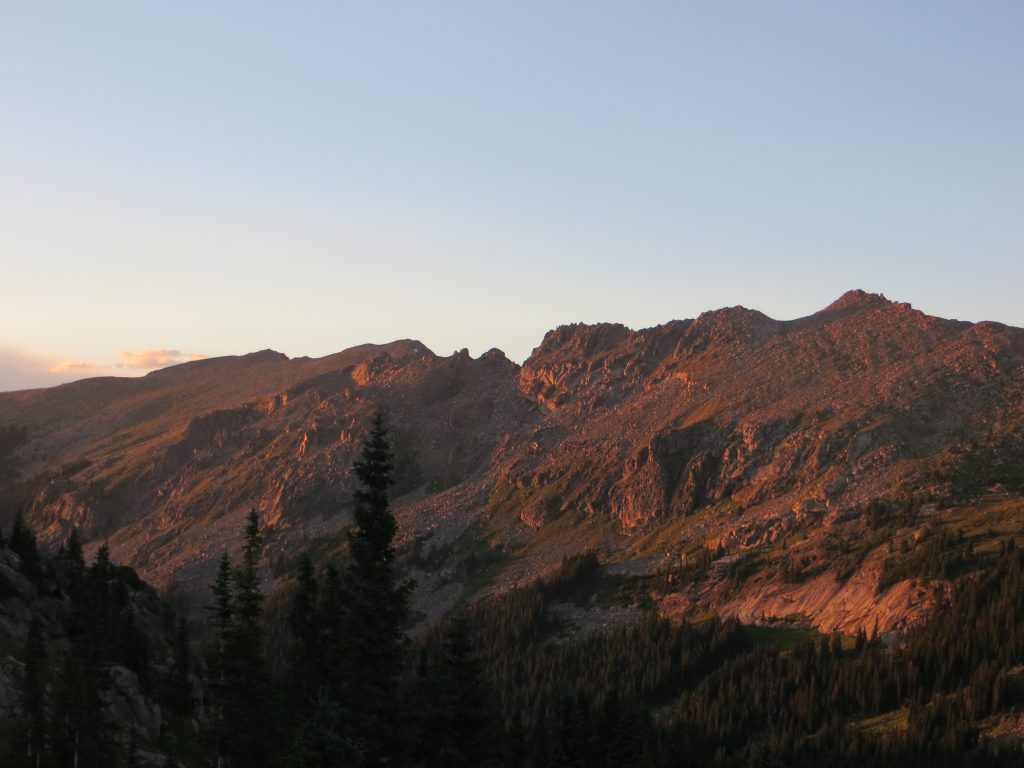 I traversed four passes, though only half of those are named. Trails existed at the beginning and the end of the route, but in the middle, boulder hopping, elk tracks and trickles of streams shaped the way. There were people only within the first and last half-hours of travel, the other 47 and a half hours were solo, except for all the extraordinary life.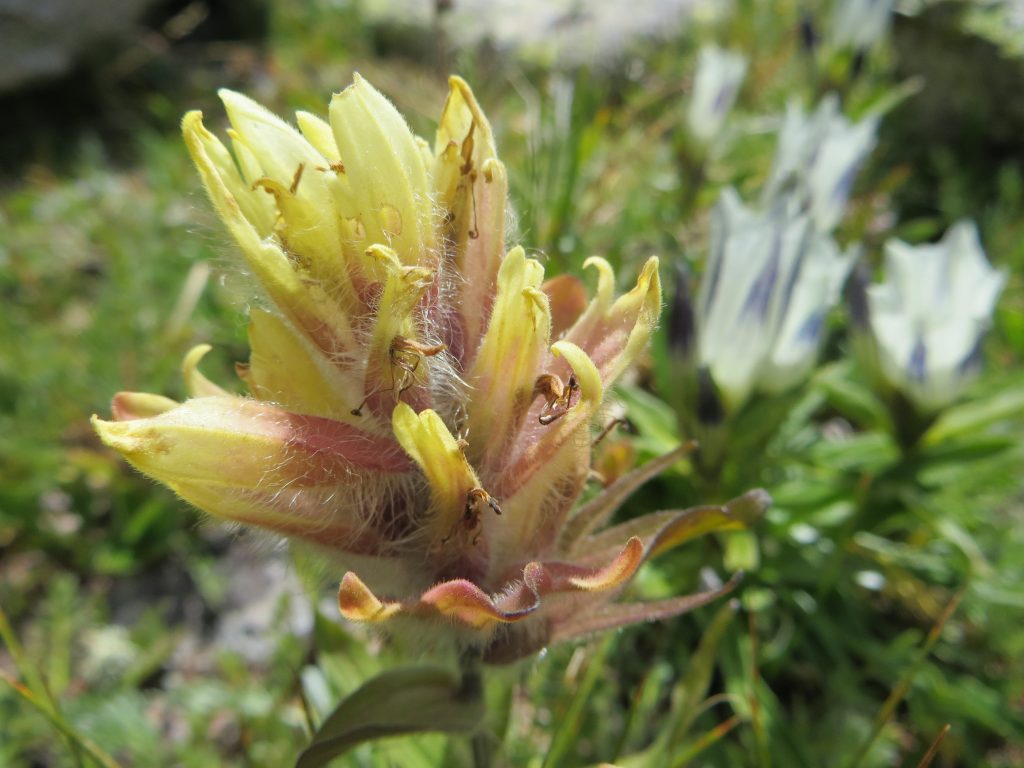 I started high, and climbed higher. Mountains extended in all directions with only nature visible in the foreground and beyond. The Williams Range formed the backbone of my journey, and while I would encircle the long ridge with its craggy peaks, I would also descend and ascend a diversity of deep valleys.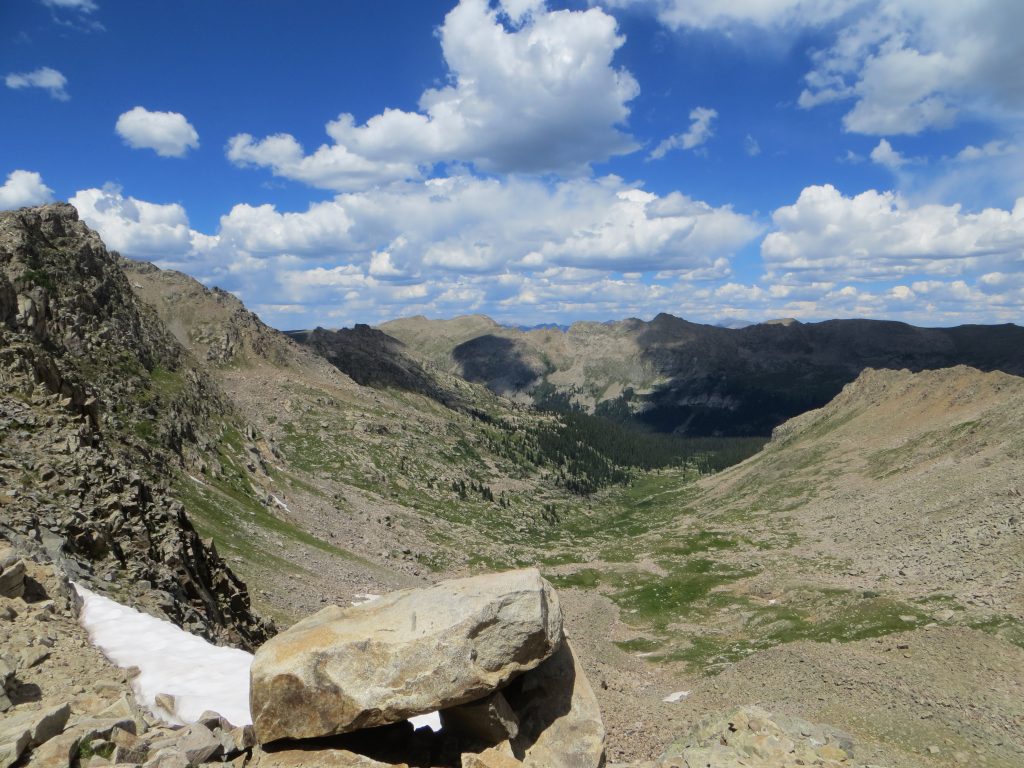 Where water sprang from the ground or seeped from melting snow, slopes were alive with seductive fresh flowers, as though summer was just starting.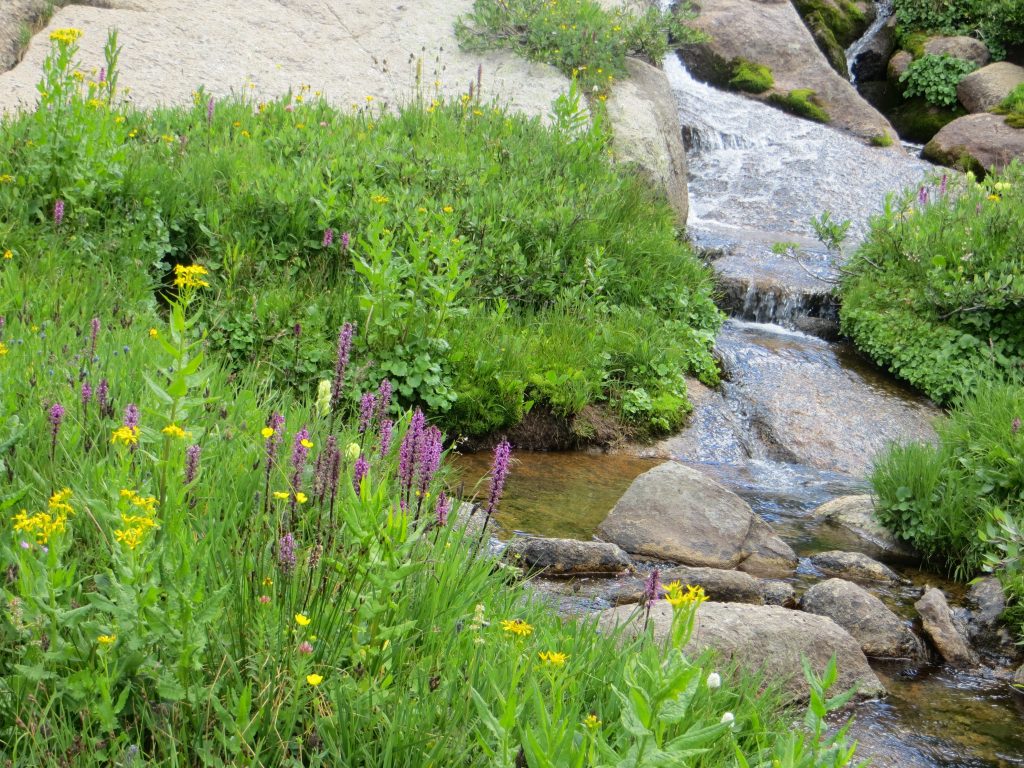 Exposed higher meadows still held their fading glory, tinged with early fall golds and reds.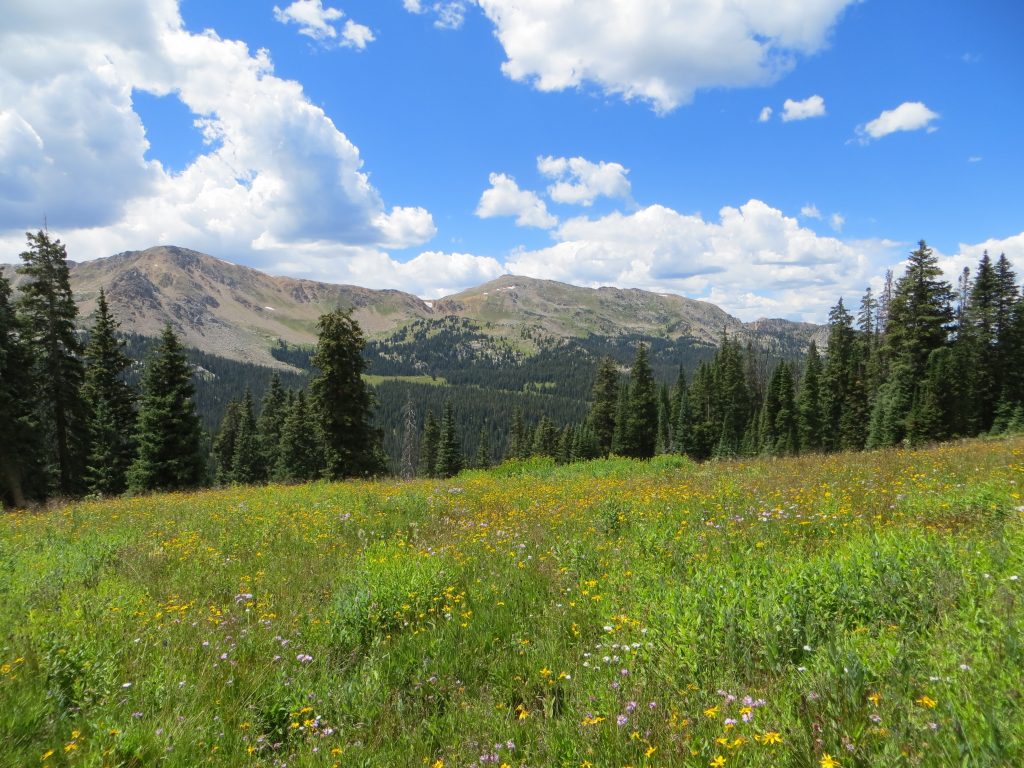 After cresting the second pass, I dropped into a fork of upper Hunter Creek. Water flowed, fell and frolicked among pink flecked granite boulders, graced with verdant flowers and foliage. Almost dancing my way downvalley, I paused at a broad meadow edged by spruce trees, through which a calm creek meandered.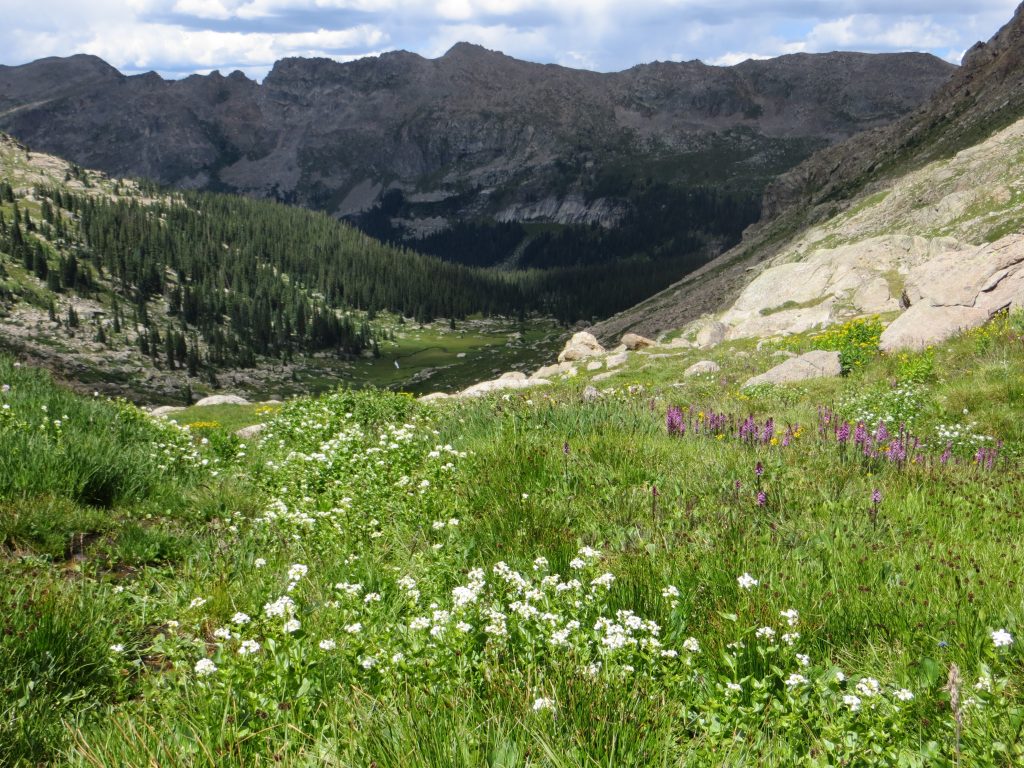 The sky was growing darker and as moisture started to fall, I sheltered in the embrace of the nearby forest while snowflakes fluttered. It was as though I had stepped into a magical kingdom. As I resumed my wandering, I sensed vibrations, and on turning, watched a magnificent herd of deep brown elk with young, bound almost silently through the woodland. A path upslope beckoned and I followed keenly. It released me on a perfect knoll, at the head of the second river fork and upper basin.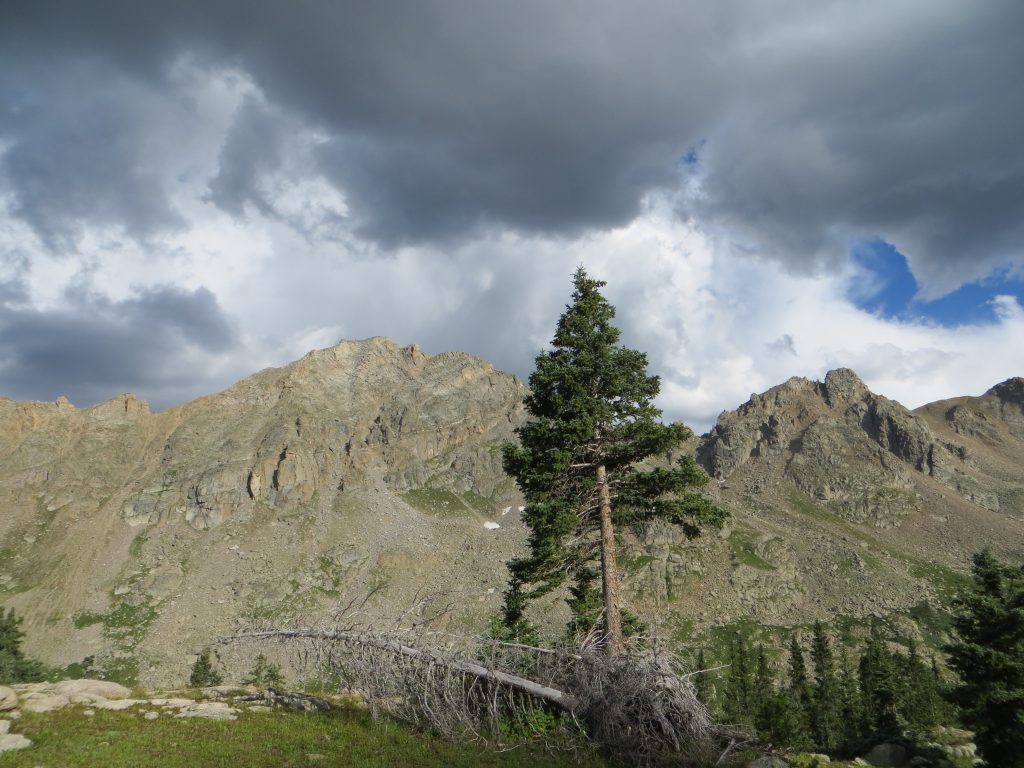 Here I would become immersed in the changing colors of evening playing on the mountain spine, highlighting its pinnacles and spires.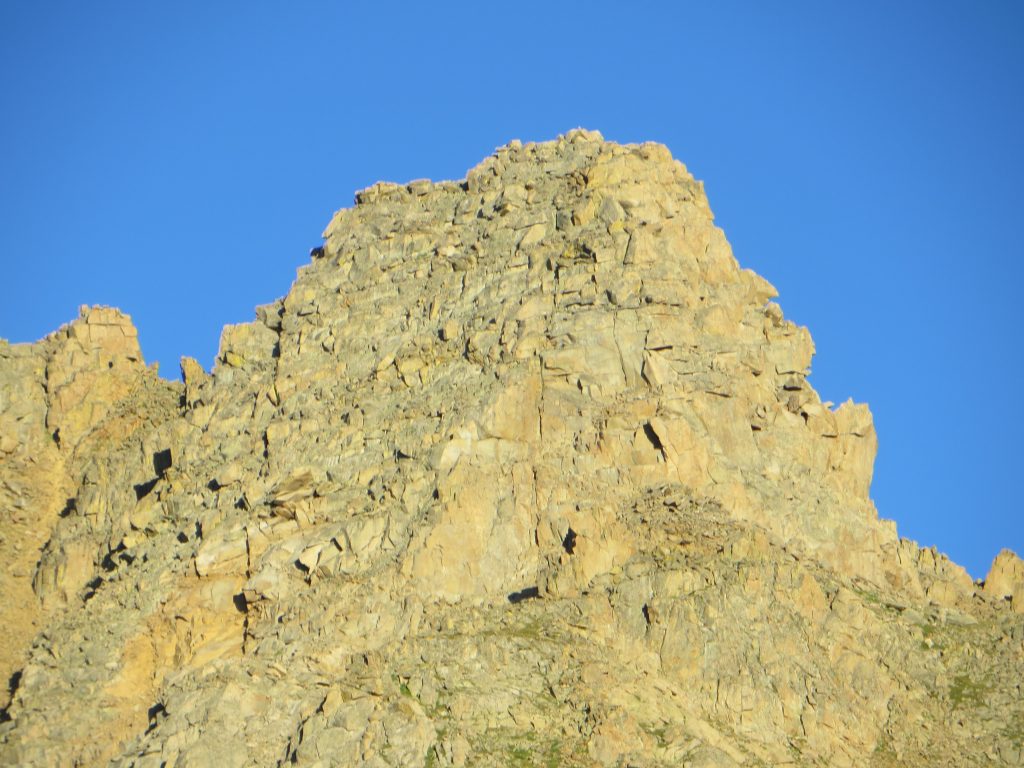 Then later turning to a moonlit night sky.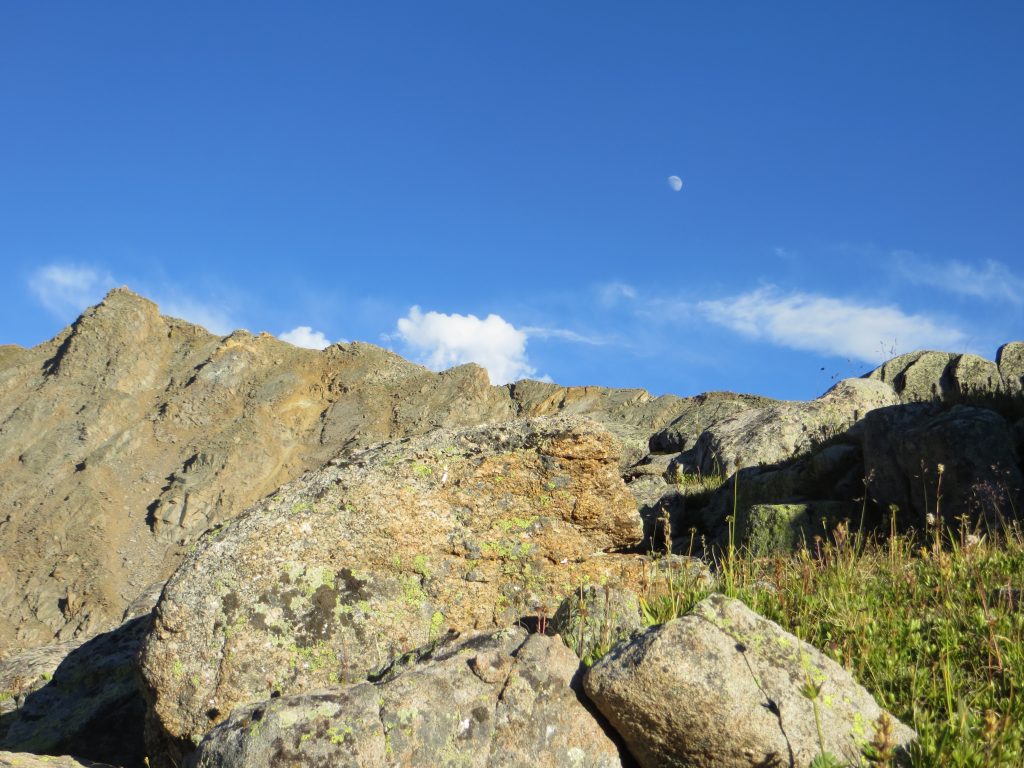 Crisp morning light articulated the third pass and its family of peaks that drew me on.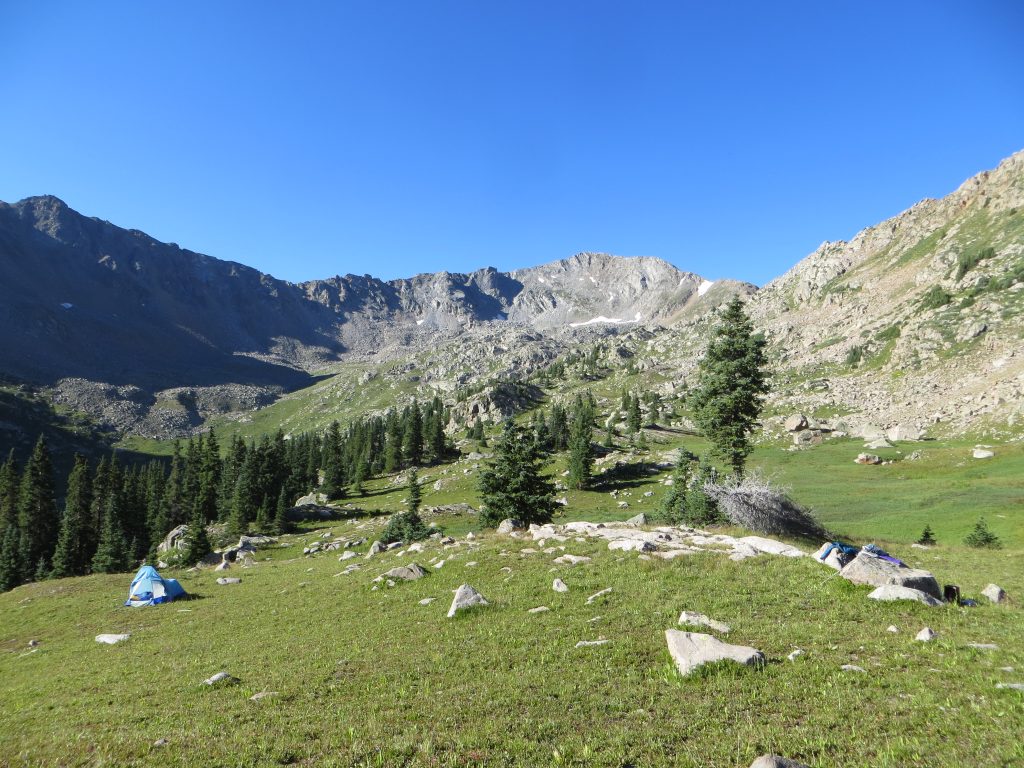 From over 13,000 feet I soaked in views of mountain ranges from new perspectives.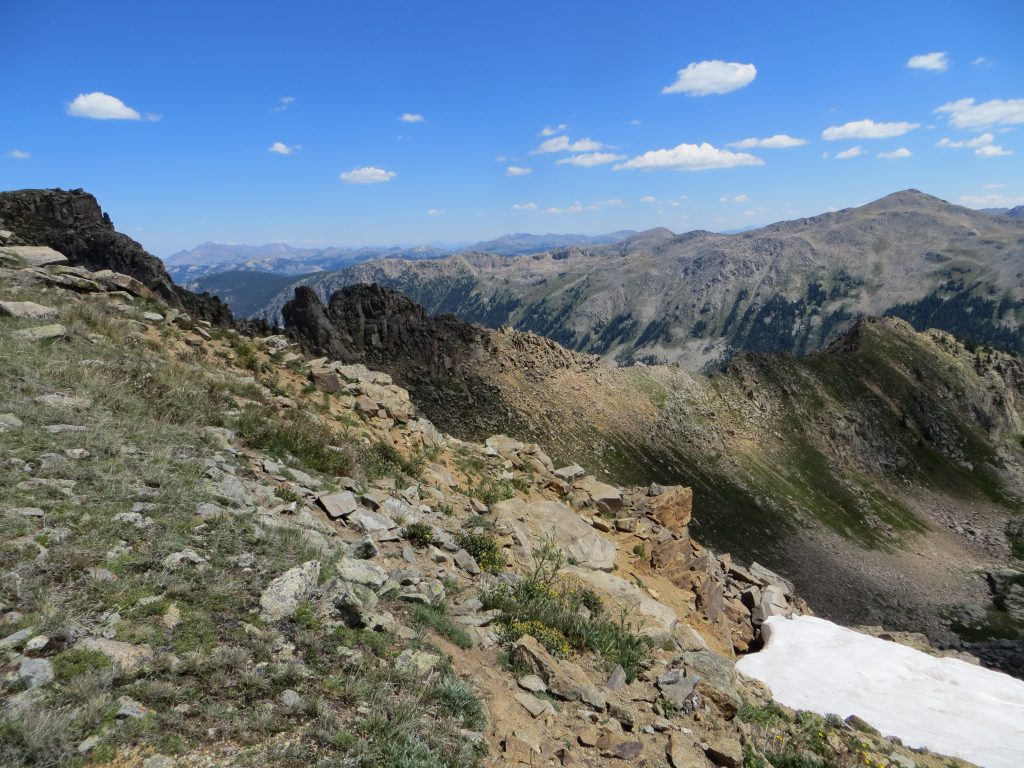 And met new friends who seemed a little shy.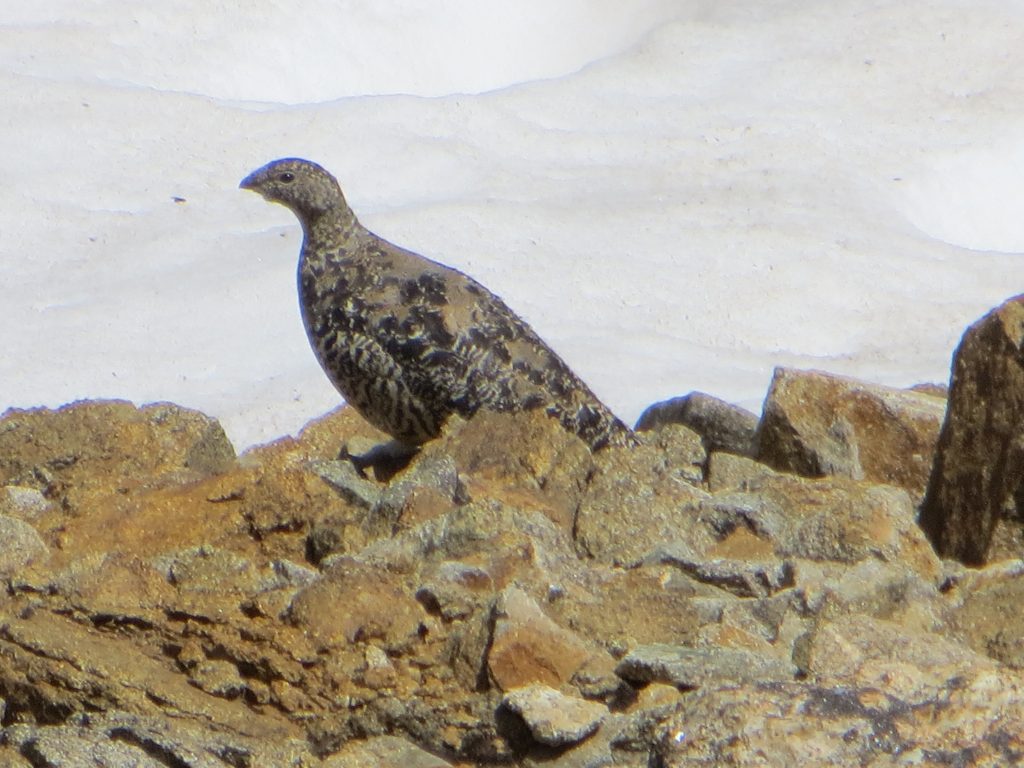 Too soon, I was as far away as I could be in this wilderness landscape. That signaled time to turn, to drop two thousand feet, then turn again and climb, through a stately Colorado mountain valley.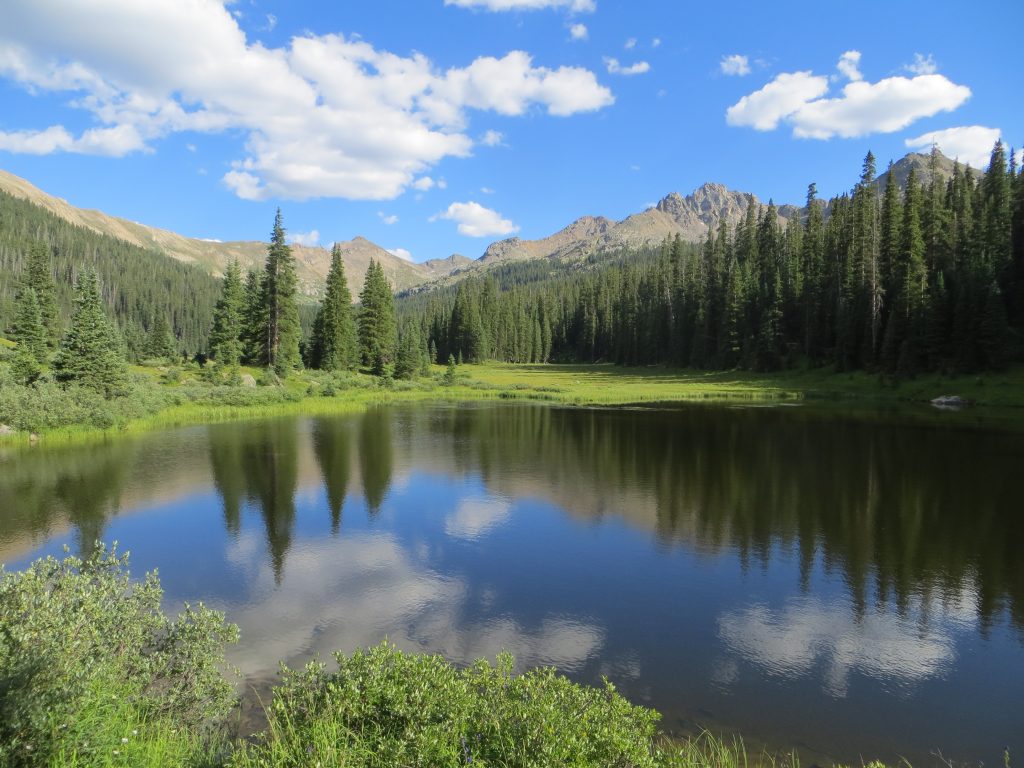 Grateful for the expansiveness of this terrain that held me till the sun was low above the ridgelines, I stretched out on my sleeping pad and again observed the changing light.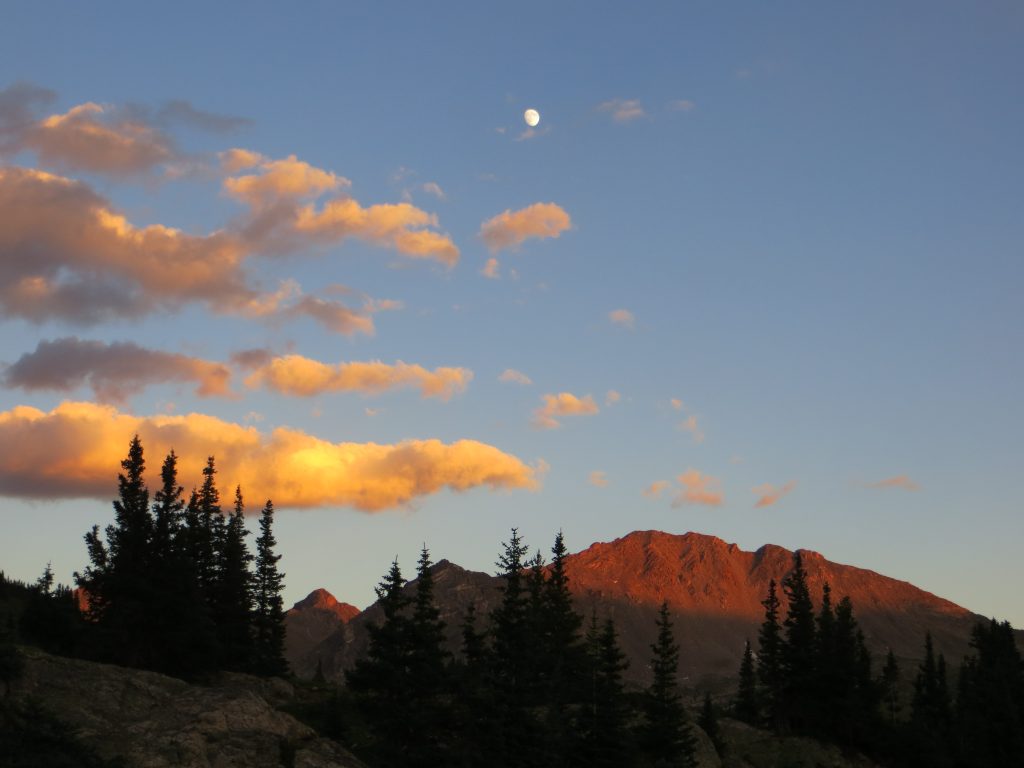 I marveled how this sweet blush of color turned each day, yet how seldom we pause to recognize such luminescence. At that moment, I was thankful to be so alive outside where rare shooting stars burst brightly across an inky sky.