The chilly days and long nights of winter provide time for reflection on the exuberance of summer. After an amazing season of outdoor adventures, a contemplative mood brought on by falling snowflakes and cloudy skies allowed me time to collect my memories. Through my sketches I could relive those magical moments in the remote backcountry. So I gathered my artwork and literally packaged the pieces in the form of notecards. I hoped to share my inspiration with others and promote earthwise awareness.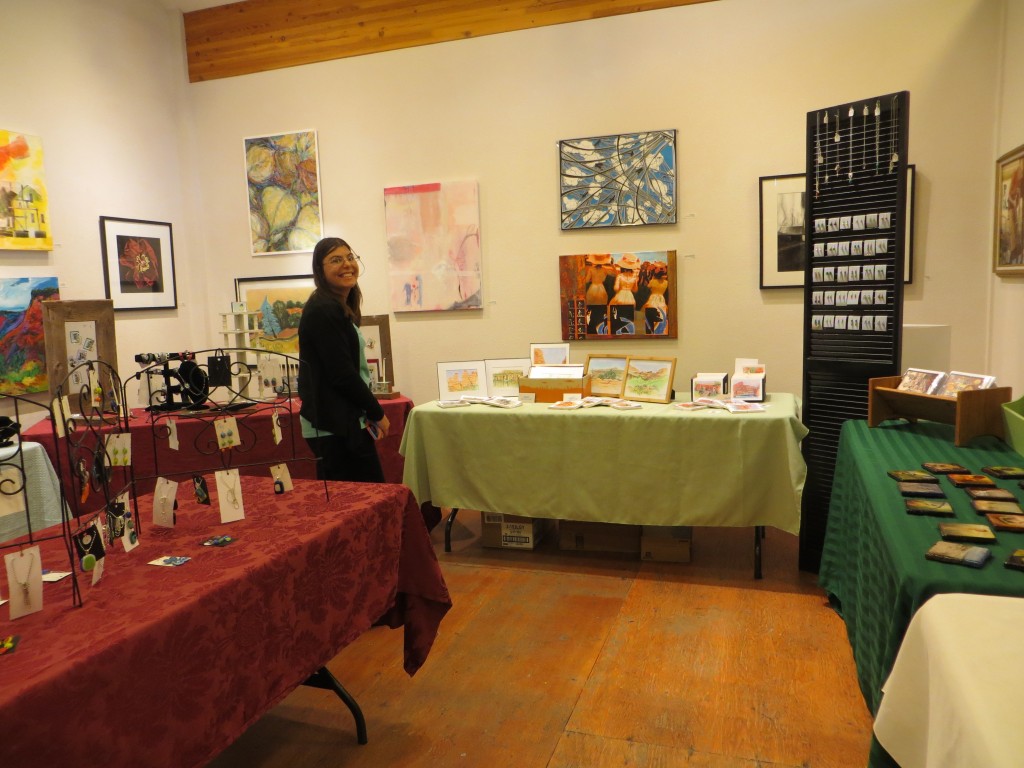 My earthwise approach to production of the cards included working with a local Basalt print shop for proofs and final production of the cards, using recycled paper and envelopes, and laying out the cards to maximize the printable area with no waste. I was careful to avoid the use of plastic for packaging. Instead, the card sets were attractively tied with natural twine or raffia.
The holiday season provided a great opportunity to participate in community events and share my work. My first public opportunity was when "High Alpine Falls" sketched in pencil and pastel, was selected to be shown in the Wyly Community Art Center Open, a celebration of local artists held during December in Basalt.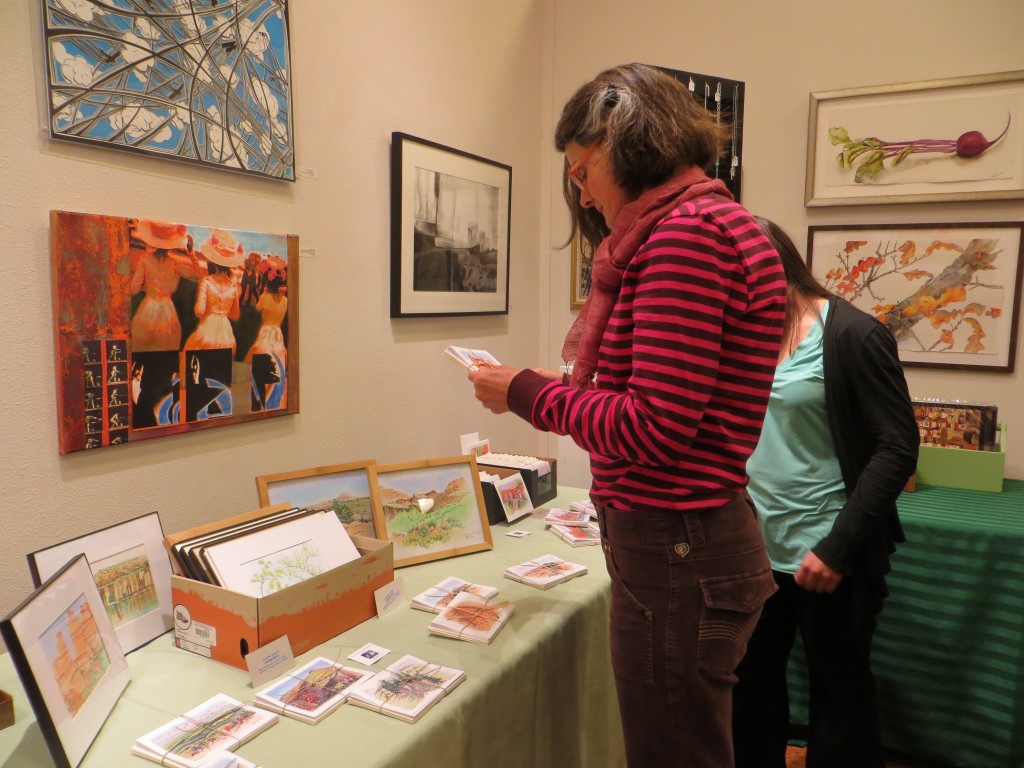 Next, the Wyly Artisans Market presented a friendly venue to display and sell my arty notecards. The first night was a whirl of activity as kids ran about creating holiday ornaments while adults mingled and chatted. Saturday and Sunday were more peaceful, providing opportunities to chat with visitors to the market and other artisans.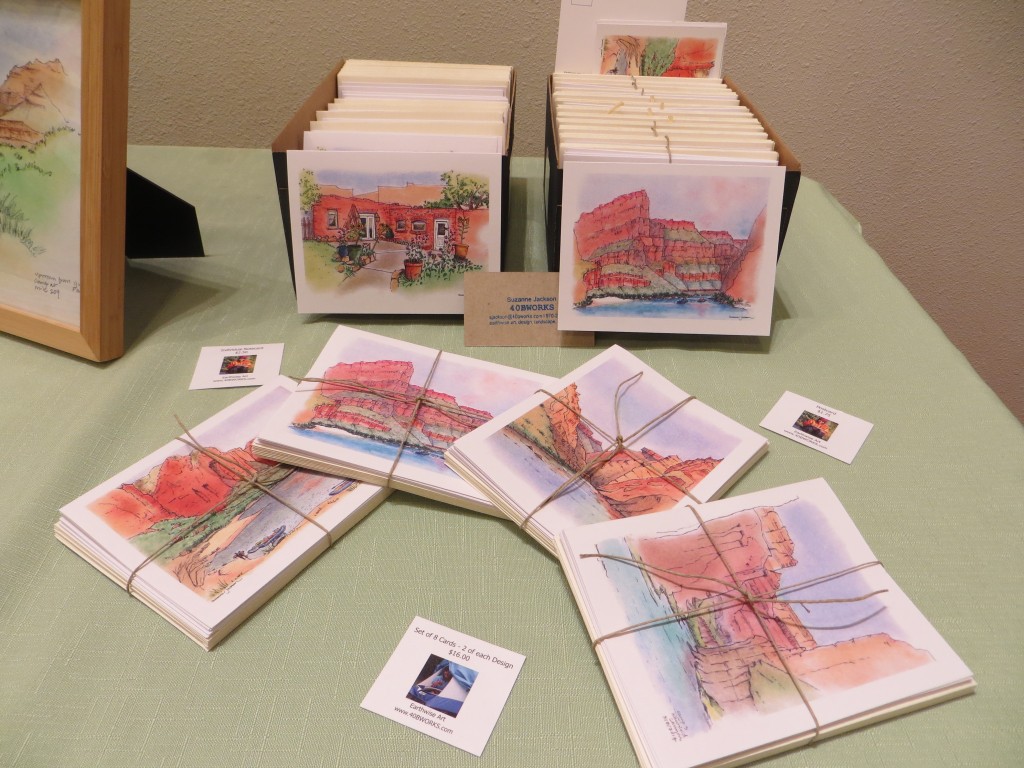 The notecards were grouped in three themes: Colorado Mountains '14; Southeast Utah Desert; and the Grand Canyon. I created a set of notecards for each theme that included four designs. The sets included eight cards featuring two copies of each design.