I breathe deeply, savoring the richness of full lungs at what seems a mere 8,000 feet elevation. My feet hurt a little, but in a happy way, as they have covered over 40 miles and gained more than 10,000 feet of elevation (up to 14,336 feet on Colorado's fifth highest peak) in four days. Not only that, but my hiking was spread through four different wilderness areas! This year is the 50th anniversary of the United States' Wilderness Act. Wishing to learn more, I locate a map that shows Colorado's 41 wilderness areas. My home town, Basalt, appears central to the Maroon Bells-Snowmass, Hunter Frying Pan, Collegiate Peaks and Raggeds Wilderness Areas.
My hiking itinerary was driven by meeting up with different friends on their schedules, so each hike was distinct from the other and required motorized transportation to the trailheads. We carpooled and I did two hikes on one round trip in an effort to minimize our carbon footprints. The first hike of the four was in the Maroon Bells-Snowmass Wilderness. It was a partial loop from American Lake Trailhead to Hayden Peak (13,561 feet), returning via American Lake during a welcome rainstorm.
The second day, I explored beyond the Midway Trail that originates on Independence Pass and is in the Hunter Frying Pan Wilderness. I wandered through Coleman Creek basin, ascending a snow corniced ridge with a 12,921 foot high point via a well-used game trail. From the peak, the distant 360 degree views and dramatic surrounding mountains, were awesome.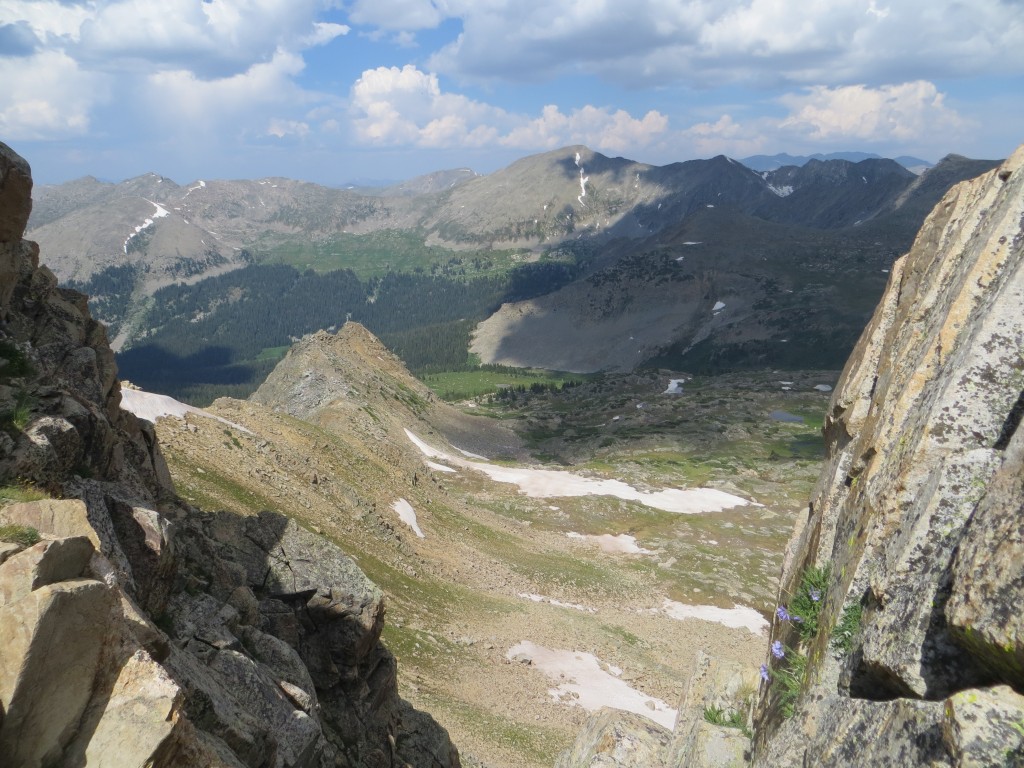 More immediately, I could see into several drainages including Midway and Ptarmigan Lakes. This is a small pond in the Coleman Creek basin.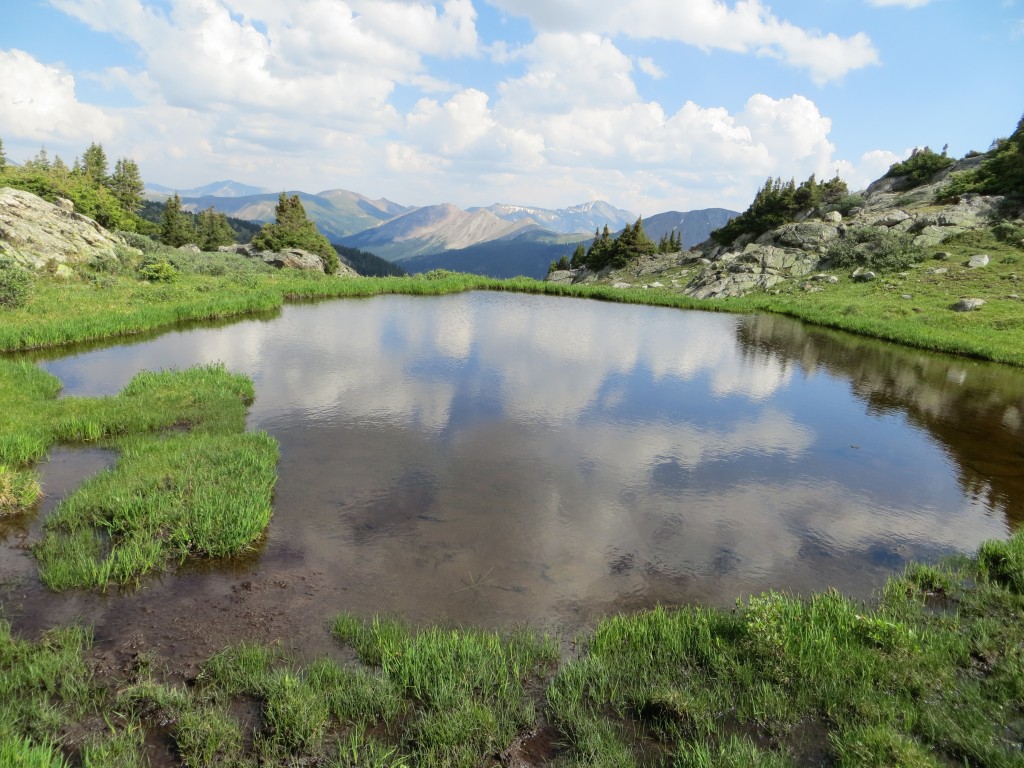 The third day, from our camp near the historic town of Winfield, my hiking partners and I began the ascent of the southwest ridge of La Plata located in the Collegiate Peaks Wilderness. It was an attractive hike via a lovely valley, old log cabins, mining remnants and most memorably, more than half a mile of hiking on a ridge over 14,000 feet to gain the summit.
Above the Slate Creek drainage, the fourth day's hike was located in the Raggeds Wilderness. It started near the town of Marble. The trail ascended Marble Peak via Anthracite Pass, displaying stunning compositions of colorful wildflowers.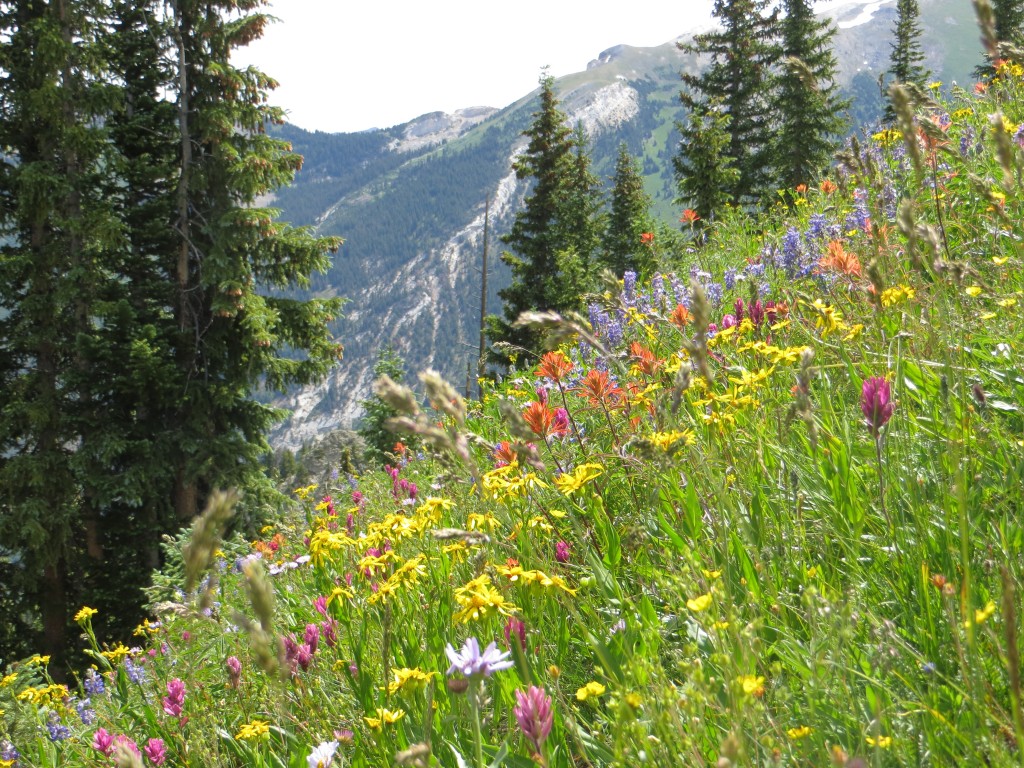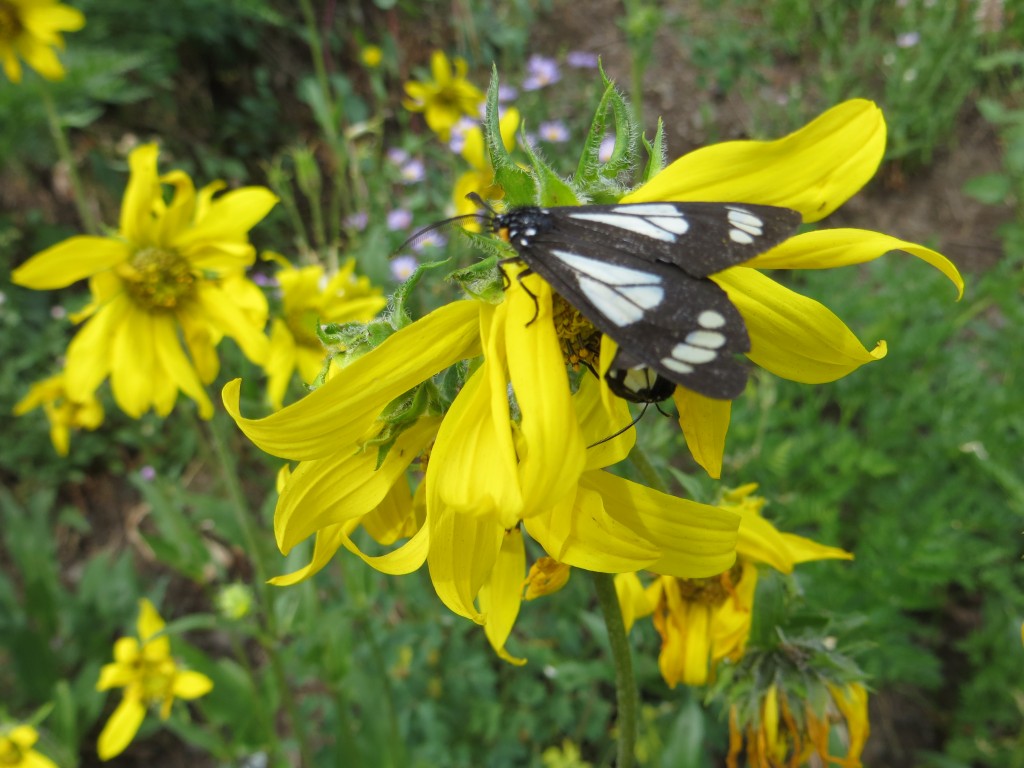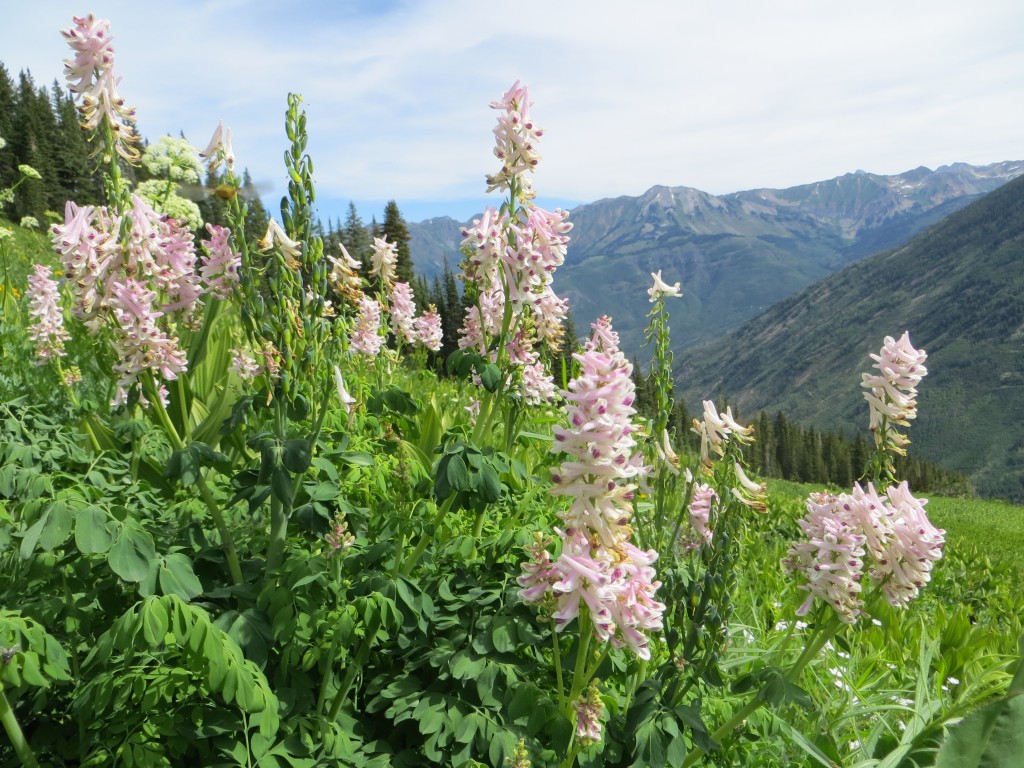 We continued exploring the wild upper reaches of North Anthracite Creek and its ridgeline. Near Ragged Peak, we looked into Mitton and Raspberry Creeks. A close encounter with a young bear, and lunching on a ridge above five elk who also were engrossed in their feeding, were among the highlights of this day's wilderness wanderings.