This post will help you contact me and also suggests a way to reuse materials.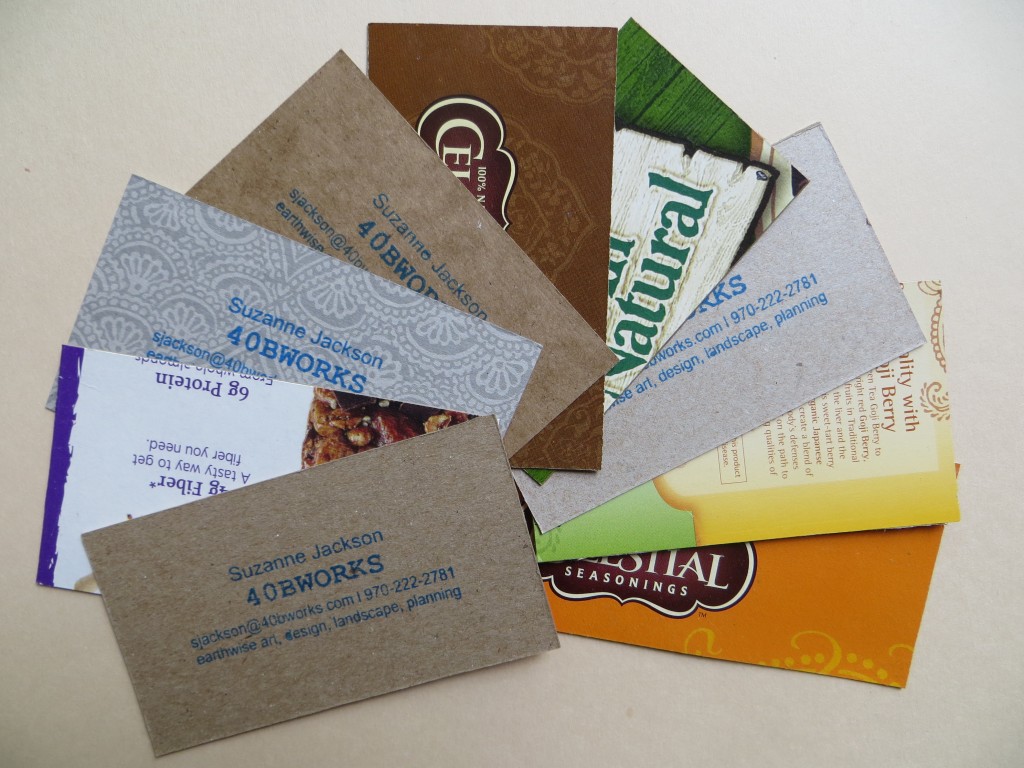 I created my business contact information on an eco-friendly self-inking stamp.
This allows me to:
a) share the information with others by simply stamping material they are already using;
or
b) stamp material that has previously been used.
I saved the cardboard box packaging from my groceries that included trail bars and teas, laid it flat, and cut business card shapes. Then I stamped them.
These are a few examples: